Сайт пошуку роботи №1 в Україні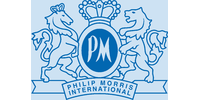 Вакансія від 14 жовтня 2021
Logistic Service Provider Supervisor
Філіп Морріс Україна, ПрАТ · VIP
Товари народного споживання (FMCG), продукти харчування; більше 1000 співробітників
Харків
Повна зайнятість. Досвід роботи від 2 років.
Опис вакансії
Philip Morris in Ukraine is looking for LSP Supervisor that supervises, plans and coordinates the team of LSP Executives, ensure physical movements, informational and documentation flows for all materials, Spare parts, Finished goods's Warehousing.
MAIN ACCOUNTABILITIES:
1. STRATEGY & PLANNING — support Manager Factory Logistics to implement warehousing strategy with key focus on LSP management. Plan and coordinate LSP Executives' activities and workload, ensuring all business objectives are met.
2. WAREHOUSING MANAGEMENT — organize, coordinate and control all warehousing activities in order to ensure effective and efficient achievement of business objectives and market requirements. Ensure a steady monitor applicable KPIs and take corrective actions to ensure Budget and internal business targets are met.
3. SERVICE PROVIDERS MANAGEMENT — сoordinate the third party logistics service providers. Maximize external and internal warehouse capacity and resource utilization continuously improving inventory management quality and costs.
4. CONTINUOUS IMPROVEMENT — identify productivity improvement opportunities based on internal analysis and proactive external benchmarking, set improvement targets for logistics service provider and internal teams and ensure implementation. Participate in new business developments to evaluate impact on existing logistics infrastructure. Deploy and sustain OPEN + methodology.
5. PEOPLE MANAGEMENT — supervise LSP Executives and maximize organizational and individual performance in attainment of business objectives, supervise, coach, develop and motivate staff as a key to reaching excellence.
6. BUDGETING & BUDGET CONTROL — Prepare budget for management approval in line with company budgeting cycles based on performance indicators, factory production volume forecast and Logistic Service Provider services' scope. Monitor financial and KPI performance and initiate corrective and/or improvement actions to deliver on or below financial targets.
7. SUSTAINABILITY / COMPLIANCE — ensure that LSP and own department employees comply with and adhere to local safety measures. Perform on a regular basis housekeeping and safety audits to validate storage conditions, sanitation and product integrity according to PMI warehousing guidelines. Organize business processes at assigned work area in compliance with Sustainability rules, policies and procedures. Evaluate risks at work places, take appropriate measures for risks reduction. Work in close cooperation with Sustainability department to develop and improve departmental safety and job procedures.
REQUIREMENTS:
College/University Degree in Logistics, Commerce, IT or Engineering
Min 2 years' experience in Operations incl. people management.
English — at least upper-intermediate
Ukrainian/Russian — fluent
Manufacturing process knowledge
Knowledge in all dimensions of Factory Logistic, LSP management
Ability to lead complex multi-functional or multi-affiliates projects.
Experience in people management/leadership
MS Office, SAP, LES/MES, IMEL
WHAT WE OFFER:
You will work in truly international environment
You will get unique development opportunities
You will enjoy building your network among highly professional colleagues
You will get competitive level of compensation & social package
---
Схожі вакансії
Статистика зарплат