Сайт поиска работы №1 в Украине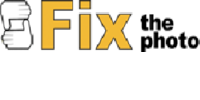 Photo Retouching Service
Веб-сайт:
Fix The Photo offers online photo retouching service for photographers
Due to the 13-years practice, Fix The Photo editing company is known worldwide. The company work with photographers from different continents and offers photo retouching services, which are convenient for both professional photographers and amateurs. They provide full post production service including editing, cropping, color correction, artistic retouching and photo restoration services. Taking into account various and different traditions and views of each country, Fix The Photo have editing services, fitting to each photographer individually. They understanding it, and are ready to work with Canada. Moreover, they have many customers from the USA and Europe.
Today they are targeting to broaden their working field and start to work with professional photographers from Canada, namely from Vancouver, Montréal, Ottawa, and Québec and even from small towns such as Alberta, British Columbia, Manitoba, Newfoundland & Labrador, Nova Scotia, Prince Edward Island. As they have skilled managers speaking many languages, they are going to deal with Saskatchewan including French speaking Quebec, Ontario, and New Brunswick.
The Fix The Photo's head manager, Ann Young, says, «All photographers usually require basic or advanced photo editing services to improve the quality of their photographs. Our team of pro retouchers offers affordable pricing and fast delivery time. Our customers from the USA and Europe have already appreciated our work, and hope to meet all Canadian photographers' needs».
Fix The Photo is a group of qualified photo retouchers. This service use encrypted protocols to transfer the photos which are absolutely secure and protected. The photo retouching company works with portrait and body photography retouching, color correction services, family and baby photo editing, photo restoration, and photo manipulations.
Fix The Photo services are:
Basic photo editing
Removing blemishes and all unnecessary details
Beauty skin smoothening
High End photo retouching
Background replacement
Coloring of Black and White pictures
Fix The Photo provides 5 editing packages: Basic, Pro, High End, Extra, and Digital photo manipulation and restoration levels of post-production. A lot of US and European based photographers have already chosen these photo editing services for their use.
For additional information, you may join their website http://www.fixthephoto.com/
Размещенные вакансии
в категории «» сейчас размещенных вакансий нет.