Сайт поиска работы №1 в Украине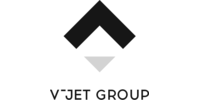 V-jet group
Контактное лицо:

Наталья

Телефон:

(096)-15-33333

Веб-сайт:
We are a team of creative designers and developers. For the past 4 years we have been successfully engaged in many outsource projects in the financial, manufacturing, healthcare, education, e-commerce and entertainment sectors. Since the first day of company's presence in Ukraine, "v-jet group" spread its performance all over Europe and Asia. Nowadays we have stable offices in Ukraine, Poland, Switzerland and Kazakhstan. In the nearest future we are going to engage more countries into our community in order to spread technologies development and ease people's lives.
We are aimed to create leading and progressive products that simplify customers' life:
IT business solutions
IT Consulting
Business planning
Marketing analysis
Web Development
E-commerce sites
Enterprise projects
Online shops
Social networks
Mobile Apps
Personal apps
Messengers
Social networks
Ready made solutions
Who we are looking for?v-jet group is looking for an experienced:
PHP developer;
IOS developer;
Android developer;
WEB-designer;
Sales manager;
and Project manager to join our development team!
Looking forward to seeing you in our team soon!
Follow us on:
Official website of our Kazakhstan office — v-jet.kzInstagram — www.instagram.com/v_jet_it/Instagram — www.instagram.com/v_jet_group/Facebook — www.facebook.com/v.jet.ltd/Twitter — www.twitter.com/v_jet_ltd
Размещенные вакансии
в категории «» сейчас размещенных вакансий нет.
Днепр (Днепропетровск)

·

4 дня назад
Днепр (Днепропетровск)

·

2 нед. назад
Днепр (Днепропетровск)

·

3 ч. назад