Сайт поиска работы №1 в Украине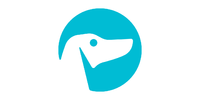 TubikStudio is a design agency founded in 2013 in Dnipropetrovsk, Ukraine and specializing mainly in mobile UI/UX and responsive webdesign, but also enjoying doing interface animations and graphical design including icons, typography, logos and branding.
Here at Tubik we beleive that building a mobile application is like constructing a house — you should start from the basis. And here it is what we are really good at as all our designers have Architecture degrees. So we efficiently cover all stages from sketching and UX projecting to prototyping and adding nice UI features and fancy animation touches basically covering all the design phases.
We value usability and creativity freedom most of all. We love making things work and bringing the most crazy and reckless ideas to life with our design skills, so let's do some great work together!
mail@tubikstudio.com
http://tubikstudio.com
http://dribbble.com/Tubik
http://www.behance.net/Tubik
Размещенные вакансии
в категории «» сейчас размещенных вакансий нет.