Сайт поиска работы №1 в Украине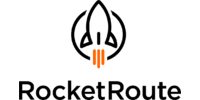 RocketRoute Ltd.
Контактное лицо:

Ірина Калимон

Телефон:

+380632916731

Веб-сайт:
RocketRoute was founded in 2010 and now we are a leading aviation software company, helping flyers to get airborne, anywhere in the world, 24 hours a day. We have processed over one million flights and has more than 120,000 registered users flying worldwide.
Our Team makes it possible to use RocketRoute services anywhere, on any device and brings together into one system, everything the individual pilot or flight department needs to operate an aircraft and to connect directly with service suppliers on the ground. RocketRoute is transforming the aviation industry.
WHY ROCKETROUTE?
It is opportunity to see your work directly translated into world class products and services.
Now among our benefits you can find:
Great motivated team
Comfortable office near Lviv city center
Paid vacation and sickness leaves
Lunch and coffee provided free by the company
40 working hours per week (Monday-Friday, 8 hours per day with flexible scheduling)
English courses
Corporate events and celebrations
Join the RocketRoute team and you'll work with smart, interesting people to solve the biggest challenges in flight planning and aviation systems.
Размещенные вакансии
в категории «» сейчас размещенных вакансий нет.