Сайт поиска работы №1 в Украине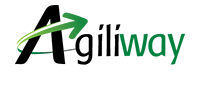 AgiliWay
Контактное лицо:

Сергій

Телефон:

073 4941378

Веб-сайт:
AgiliWay is software development outsourcing and consulting company headquartered in Austin, Texas. Our main development and consulting center is located in Lviv, Ukraine.
AgiliWay is a young and fast-growing company founded by a group of IT experts who have been working in IT outsourcing industry for more than 20 years in USA and Ukraine and now leverage our experience to provide partners with flexible yet high-quality software development service.
AgiliWay is focused on following 3 directions:
1. IT Outsourcing Consulting — full stack of services from helping our clients selecting outsourcing destination in Eastern and Central Europe to building and optimizing development centers using the most suitable approaches like BOT (build-operate-transfer model) or greenfielding or partnering
2.Custom Software Development — on-demand custom software development starting from requirements gathering to solution deployment and to post-implementation maintenance in wide range of technologies including:
Mainstream Technologies (Java, C/C++, MS stack)
BI and Big Data solutions
Web Development
Mobile Development
Quality Management
3. BPO — providing more value to our client by outsourcing different routine processes and functions
Размещенные вакансии
в категории «» сейчас размещенных вакансий нет.