Сайт поиска работы №1 в Украине
Резюме от 6 декабря 2017
PRO
Петриченко Ольга Владимировна
Office, administrative manager,
15 000 грн
Полная занятость.
Дата рождения:

11 января 1984

(34 года)

Город:

Киев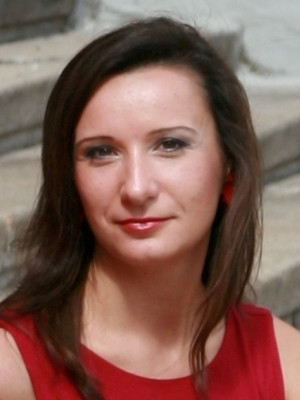 ---
Контактная информация
Соискатель указал телефон и эл. почту.
Получить контакты этого резюме можно на странице https://www.work.ua/resumes/1117868/
---
Опыт работы
Office manager,HR
с 05.2017 по 08.2017 (3 месяца)
Representation of an international outsourcing accounting company., Київ (Outsourcing accounting company)
•Maintenance of personnel affairs/records - execution of staff orders (acceptance, transfer, dismissal. leave, leave records); Registration of vacations, drawing up and control of the fulfillment of the vacation schedule. Maintaining of personal files and labour books of employees, employment agreements and additions. Registration of documents in the program 1С ZUP. Assisting new employees as well as old ones in some cases with provision of stuff.
•Drawing of FSS protocols.
•Recruiting new employees - working with sites, posting vacancies, finding a resume in the database, conducting initial interviews.
•Monitoring the implementation of company policies. Maintenance of issues related to fire safety in the office.
•Entering data to CRM database (registration of new companies and proposals)Organization of corporate events.
•Order provision for office (office supplies, household goods, products, furniture) • Receiving incoming calls, work with courier services.
•Controlling of fulfillment of timesheets during the week (sending memos to close them in time). Also filling of timesheets at the end of month (enter sick leaves and different types of vacations).
•Maintaining changes in the manning tables and drawing up orders to them.
•Organizing business trips to employees (book tickets, work with travel agencies, going through the procedure of approving this trip.
•Work with archive company, order the delivery of docs to office and back, check of correct fulfillment of archive files and register.
•Take part in signing the agreement with insurance company for new insurance year.
Office manager
с 09.2007 по 03.2017 (9 лет 6 месяцев)
EFI "Vitalmar Agro", Kiyv (grain trading)
Responsibilities:
• Organization of business trips of employees: registration of traveling certificates and of orders, processing other travel documents, travel arrangements (booking of hotel rooms, flights, tickets, and restaurants for company employees and guests);
• Organization of the reception of foreign representatives and business partners: the organization of meetings at the airport, design invitations and other documents for the entry of foreign partners in Ukraine, the company registration and registration of invitations in OVIR, hotel reservation, airline/railway tickets; registration of work permits and temporary residence permits for foreign residents;
• Work with embassies and consulates, document preparation for applying visas at the Embassies, and other documents for traveling of Kyiv office`s employees abroad (Schengen and other countries);
• Maintaining personnel affairs - the formulation and registration of orders of acceptance, transfer to another position, dismissal, leave, leave records, vacations; preparation and monitoring of the vacation schedule; personal cards and work books; assisting new employees as well as old ones in some cases with provision of office stuff;
• Participation in organization of our company`s corporate events: search for and coordination of contractors involved in the development and implementation of event, taking part in event script writing, work with contractors (design estimates, processing of contracts for services, control of timely payments and settlement), coordinating of the event;
• Order and partial development of the design of souvenirs for the company (different giveaways), work with advertising agencies, monitoring contract performance of contractors;
• Work with insurance companies (control the execution of contract, communicating with insurance company on new health programs for employees);
• Translation of various documents (contracts, bills, statutes, presentations);
• Preparation, translation, and consolidation of various reports, documents, presentations;
• Negotiate and signing of contracts with suppliers (courier, taxi, office), order of food, water, household goods and stationary, furniture, souvenirs, postcards, bouquets, cards, book a table and in restaurants, taxis, call maintenance services; working with the primary accounting documents (invoices, account and tax invoices, ets);
• Maintaining issues related to fire safety in the office: providing briefing, log keeping, monitoring of condition of fire extinguishers, document preparation;
• Telephone calls receiving, working with incoming/outgoing correspondence;
• Coordination of meetings and conference calls, preparation of presentations;
• Work with courier services (DHL, TNT, etc KAU), sending documents and goods in Ukraine and abroad;
• Work with the taxi service, taxi bookings
---
Образование
Kiev National Economic University n. a. V.Getmana (Kiev)
Marketing management, Economy and Business Master, Kyiv
Высшее, с 09.2008 по 09.2010 (2 года)
Kiev National Linguistic University (Kiev)
Language and Literature, Kiev
Высшее, с 09.2003 по 06.2006 (2 года 9 месяцев)
Program – " Language and Literature" (English, German) Received the qualification of philologist, teacher of the English and German languages and foreign literature. Specialist
Kiev Pedagogical College n. a. K.D. Ushinskogo,
"Pedagogy (Preschool education)" Bachelor`s degree, Kiev
Неоконченное высшее, с 09.1999 по 06.2003 (3 года 9 месяцев)
---
Знание языков
Английский — эксперт
Украинский — эксперт
Русский — эксперт
Немецкий — начинающий
---
Дополнительная информация
PETRICHENKO OLGA
Address: Boyarka town, 49 Tarasovskaya str.
Date of Birth: 11/01/1984
Mobile: [открыть контакты](см. выше в блоке «контактная информация»)
Email: [открыть контакты](см. выше в блоке «контактная информация»)
Citizenship: Ukrainian
Marital Status: Single


Language skills


English - upper intermediate
I can be interviewed in this language
German - elementary
Russian - native
I can be interviewed in this language
Ukrainian - native
I can be interviewed in this language

Courses, Trainings, Certification


Training centre "Anastasia" of Academy of Business and Informational Technologies, (Kiev)
End date 2007
Advertising and staff management; Basis of business undertaking and book-keeping;
•Paper work and paper work in PC;
•Psychology; •Business etiquette and protocol.


Additional Information


Computer Skills

Operating system: Windows 98/2000/XP/2007. Internet: Internet Explorer, e-mail, Firefox, Opera. Means of Microsoft Office: Word, Excel, Power Point, Outlook, as well as other office programs - Lotus Notes, ABBYY Fine-Reader, Adobe Reader, Skype, WinRar (Zip), Outlook, 1C Docflow, 1C ZUP, CRM. Have experience with office equipment.

Personal Qualities

Highly motivated individual, results oriented, flexible, good team player, posses good communicative skills, effective planning and organization skills with a high attention to details and accuracy, able to work hard and learn quickly, creative thinker, my goal is to do everything my best as I can.

Interests and Hobbies
Hobbies: Traveling, Psychology, Books, yoga.

Objective
To gain a full-time position of office manager or administrator in stable company, where I will be able to realize my potential, develop professionally and contribute to the development of the company.
I am a hard working and responsible person who seeks to continue and develop my career in exciting international environment where I can learn from top professionals and demonstrate received in process of studying/working knowledge and skills through my work.
Сохранить в отклики
Похожие резюме