Сайт пошуку роботи №1 в Україні
Резюме від 12 грудня 2018 PRO
Soroka
Inessa
General, Business, Financial English coach, interpreter, translator
Повна зайнятість, неповна зайнятість.
Вік:

26 років

Місто:

Київ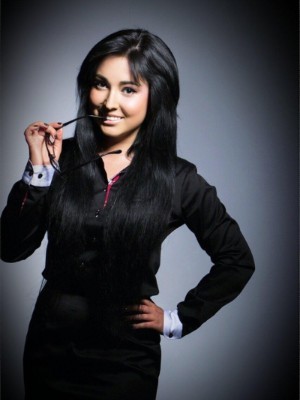 ---
Контактна інформація
Шукач вказав телефон та ел. пошту.
Отримати контакти цього резюме можна на сторінці https://www.work.ua/resumes/1511401/
---
Досвід роботи
Financial and Business English coach
з 12.2017 по 06.2018 (6 місяців)
Al-Terra (International Center for Methodology and Advanced Training of Accountants, Financiers, Auditors and Managers), Киев (Finance and Management)
Developing customized educational programs from scratch, presentations and study guides on financial and business English topics for intermediate-advanced levels, leading webinars/seminars, testing the results of listeners.
General&Business English coach
з 09.2017 по 07.2018 (10 місяців)
WePlayTV, Киев (IT)
Developing customized educational programs for pre-intermediate and upper-intermediate groups, providing with methodological materials, conducting lessons in groups 5-10 people, testing the results of groups, leading speaking and business clubs.
General, Financial&Business English coach, methodist, mentor for international exams (IELTS, TOEFL, CAE, CPE, FCE, BEC etc.)
з 06.2014 по нині (4 роки 6 місяців)
General, Financial&Business English coach, methodist, interpreter, translator., Киев (Performing translations, teaching and preparing students to pass international exams, leading seminars, webinars, speaking&business clubs.)
I am open for cooperation with corporate clients, providing services of an English tutor (General, Business, Financial, English for IT specialists etc.), an interpreter at meetings, seminars, presentations, etc., as well as a personal assistant-interpreter and a city guide either with a part-time employment or full time employment. I've developed several studying programs and materials in general, financial and business English, and a special course for IT specialists on pre-intermediate-intermediate, upper-intermediate-advanced levels. Suggested topics are: Business Ethics, Employment, Recruitment, Business Correspondence, Work Arrangement, Negotiations, Companies and Brands, Marketing and Advertising, Banking and Finance, Trade and Sales, Customer Service, Startups and Entrepreneurship, International Law, Information Technology, Artificial Intelligence, Science and Innovations, IT Job Roles, Who Does What in the Tech Industry, Self-Presentation etc. My programs and teaching approach include full interactive with the audience and 90% of speaking practice exceptionally in English. I get on well with any audience very quickly and easily as my working approach always involves creativity and new innovations. What's more, I develop customized tutorial materials and educational programs depending on the customer's needs and goals.

Please, take a look at my video presentation in English here:
https://youtu.be/5YUz7zoRNik
or here:
https://youtu.be/HtoGVPqITmY

General English.
I've been teaching and motivating my students for nearly 6 years. I help them with upcoming business trips, job interviews, negotiations, presentations, applications for universities and colleges abroad, migration and just simply boost their confidence while studying with me. My lessons are intense but at the same time fun and informative. I always include role plays, games, audio and video materials (TED's talks, interviews with well-known speakers, popular celebrities, discussion of current news etc.) Due to up-to-date materials and techniques in the learning process so my clients never get bored on the lessons.

Business English.
I have been teaching Business English and cooperating directly with companies and private individuals for more than 5 years, providing interpreter and tutor services for staff and top management in such companies as SAVSERVICE, Magento, Ukrsibbank, WePlayTv, Perspective Studio, Zakaz.ua etc.
English teacher/training manager/methodist
з 09.2012 по 03.2013 (6 місяців)
Training Centre "4 seasons", Киев (Education)
Providing private classes as well as teaching groups consisting of 15 people (adults&children). Leading speaking club on various topics, movie club, psychological seminars and Business trainings together with the native speakers and on my own.
Business English coach
з 06.2012 по 09.2012 (3 місяці)
YAPPI Corporate, (Education)
Business English coach for the Top-management.
English teacher
з 12.2011 по 10.2012 (10 місяців)
New York Language School, (Education)
General+Business English coach.
Translator/assistant of an Interpreter
з 08.2009 по 10.2010 (1 рік 2 місяці)
The Ministry of the Armed Forces of Ukraine, Киев (Translating/interpreting)
Performing translations from/to English language for the Internet portal. Taking part in negotiations as an interpreter on business meetings, seminars, lectures.
---
Освіта
KNLU (Kiev national linguistic university)
Faculty of the Interpreters, Kiev
Вища, з 09.2010 по 06.2014 (3 роки 9 місяців)
Diploma by order of the Board of Education (USA, MI) about complete general education.
The finalist of the program FLEX (Future Leaders Exchange) - a non-profit exchange students program the purpose of which is to develop mutual understanding and cooperation between the nations.
---
Професійні та інші навички
Навички роботи з комп'ютером
Internet, e-mail, Google docs, MS Office (Access, Excel, Power Point, Word, WordPad), Picture Manager, Photo Brush, CorelDRAW, Outlook Express, etc.
---
Знання мов
Англійська — вільно
Іспанська — середній
Російська — вільно
Українська — вільно
---
Додаткова інформація
I'm interested in direct cooperation with corporate clients, companies providing them with my own teaching approach, methodology and materials. I also have a great experience in communication with English speakers as I spent 1,5 year in the USA as an exchange student. What's more, I've been currently working as an interpreter (word by word translation) on psychological seminars, scientific lectures, tourism presentations, business meetings, medical consultations and entertaining events.

Personal Qualities:
I am a friendly, all-rounded, goal-oriented and responsible person who prefers both a creative approach and perfectionism at work. I'm always on the move and eager to broaden my mind.

Interests and Hobbies:
Psychology, traveling, Spanish language, socializing with new people, fitness, salsa, modern art.
---
Зберегти у відгуки
---
Схожі резюме
---