Сайт поиска работы №1 в Украине
Резюме от 16 сентября 2018 PRO
Soroka
Inessa
General, Business and Financial English coach, interpreter, translator
Неполная занятость.
Возраст:

26 лет

Город:

Киев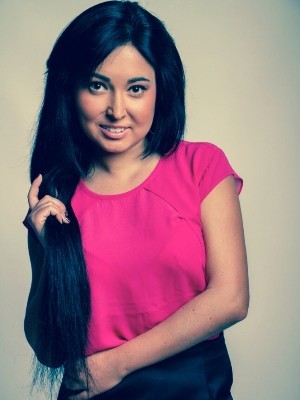 ---
Контактная информация
Соискатель указал телефон и эл. почту.
Получить контакты этого резюме можно на странице https://www.work.ua/resumes/1511401/
---
Опыт работы
Financial and Business English coach
с 12.2017 по 06.2018 (6 месяцев)
Al-Terra (International Center for Methodology and Advanced Training of Accountants, Financiers, Auditors and Managers), Киев (Finance and Management)
Development of educational programs from scratch, preparation of presentations on financial and business English topics for intermediate-advanced levels, leading webinars/seminars, testing the results of listeners.
General&Business English coach
с 09.2017 по 07.2018 (10 месяцев)
WePlayTV, Киев (IT)
Developmnet of educational programs for pre-intermediate and upper-intermediate groups, providing with methodological materials, conducting lessons in groups 4-10 people, testing the results of groups, leading speaking and business clubs.
General, Financial&Business English coach, interpreter.
с 06.2014 по наст. время (4 года 3 месяца)
General, Financial&Business English coach, interpreter., Киев (Performing translations, teaching, getting ready for international exams, leading seminars, webinars, speaking&business clubs.)
I am open for cooperation with corporate clients, providing services of an English tutor (Financial, Business and General English), an interpreter at meetings, seminars, presentations, etc., as well as a personal assistant-interpreter and a city guide with a part-time employment. I have developed 20 hours course for pre-intermediate-intermediate levels and 40 hours course for upper-intermediate and advanced levels on such topics as Business Ethics, Employment, Recruitment, Business Correspondence, Work Arrangement, Negotiations, Companies and Brands, Marketing and Advertising, Banking and Finance, Trade and Sales, Customer Service, Startups and Entrepreneurship, International Law, Information Technology, Healthcare, Science and Innovations, etc. Both courses include not just the presentation of material but a practical appliance of learnt skills and vocabulary, full interactive with the audience (10-15) people. I get on well with any audience very quickly and easily as my working approach always involves creativity and new innovations.

Please, take a look at my video presentation in English here:
https://youtu.be/5YUz7zoRNik
or here:
https://youtu.be/HtoGVPqITmY

General English.
I have developed my own course "Speaking Rise", which helps to overcome the language barrier and improves your language skills in a few weeks of studying with me. I pay great attention to practicing and improving communicative skills, as well as listening and visual comprehension of the language (TED's talks, interviews with well-known speakers, popular celebrities, BBC news etc.) My teaching approach will let you speak up and discuss the topics of a primary importance for you, I will get you ready for upcoming business trips, job interviews, negotiations, presentations, applying for university, college, migration etc.

Business English.
I have been teaching Business English and cooperating with advanced schools for more than 5 years, providing corporate classes for groups (3-12 people). I used to work with such companies as SAVSERVICE, Magento, Ukrsibbank, WePlayTv, Perspective Studio, Zakaz.ua providing interpreter and tutor services for the staff and top management.
English teacher/training manager/methodist
с 09.2012 по 03.2013 (6 месяцев)
Training Centre "4 seasons", Киев (Education)
Providing private classes as well as teaching groups consisting of 15 people (adults&children). Leading speaking club on various topics, movie club, psychological seminars and Business trainings together with the native speakers and on my own.
Business English coach
с 06.2012 по 09.2012 (3 месяца)
YAPPI Corporate, (Education)
Business English coach for the Top-management.
English teacher
с 12.2011 по 10.2012 (10 месяцев)
New York Language School, (Education)
General+Business English coach.
Translator/assistant of an Interpreter
с 08.2009 по 10.2010 (1 год 2 месяца)
The Ministry of the Armed Forces of Ukraine, Киев (Translating/interpreting)
Performing translations from/to English language for the Internet portal. Taking part in negotiations as an assistant of an interpreter on business meetings, seminars, lectures.
---
Образование
KNLU (Kiev national linguistic university)
Faculty of the Interpreters, Kiev
Высшее, с 09.2010 по 06.2014 (3 года 9 месяцев)
Have a Diploma by order of the Board of Education (USA, MI) about complete general education.
Became the finalist of the program FLEX (Future Leaders Exchange) - a non-profit exchange students program the purpose of which is to develop mutual understanding and cooperation between the nations.
---
Профессиональные и другие навыки
Навыки работы с компьютером
Internet, e-mail, Windows XP, MS WORD, MS Excel, Ms Outlook, Google docs.
---
Знание языков
Английский — эксперт
Испанский — средний
Русский — эксперт
Украинский — эксперт
---
Дополнительная информация
Concerning my experience and skills:
I've been working as an English coach in many well-known language schools which were an interest for me at that time but now I get more satisfaction and pleasure from a direct cooperation with corporate clients, providing them with my own methodology and materials. I also used to work as a translator/interpreter for the Ministry of the Armed Forces of Ukraine performing translations from/to English language at the lectures, meetings, negotiations. Besides that, I used to write articles and reports for the Internet portal on political, cultural issues. I also have a great experience in communication with foreign nations and their cultures as I spent 1,5 year in the USA as an exchange student. I've been also working as an interpreter (word by word translation) on seminars, presentations, business meetings, medical consultations and entertaining events.

Personal Qualities:
I am a friendly, all-rounded, goal-oriented and responsible person who prefers both a creative approach and perfectionism at work. I'm always on the move and eager to broaden my mind.

Public Activities:
Kyiv state administration of management dealing with the matters of women, disabled, veterans of the war and labor.
Kyiv public center within cooperation with the women.
Social program "We and the government".

Interests and Hobbies:
Psychology, traveling, Spanish language, socializing with new people, fitness, salsa, modern art.
---
Сохранить в отклики
---
Похожие резюме
---