Сайт поиска работы №1 в Украине
Kazymyrovych
Yuriy
Project Manager
Полная занятость, неполная занятость, удаленная работа.
Дата рождения:

21 апреля 1984

(34 года)

Город:

Львов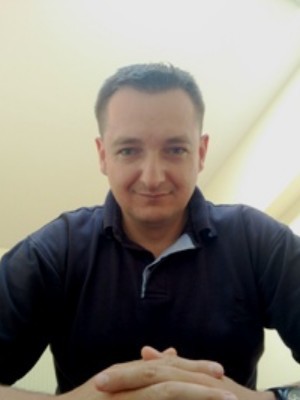 ---
Контактная информация
Соискатель указал телефон и эл. почту.
Получить контакты этого резюме можно на странице https://www.work.ua/resumes/1636157/
---
Опыт работы
Project Manager
с 08.2015 по наст. время (2 года 8 месяцев)
ZTE Corporation, Lviv (Telecom)
Responsible for Project Delivery;
Managing delivery of Telecom infrastructure solutions and services for a big international services provider;
Customers communication ( C-Level ), including the negotiations, requirements collection, escalation for delivery rates. Primary contact for customer inquiries;
Manage customer expectations and create positive and productive working relationships with customers for business growth;
Review customer orders and plan for delivery activities;
Perform resource assignments according to delivery requirements;
Set delivery priorities and make schedule adjustments to meet delivery goals;
Manage a delivery teams to ensure timely and accurate customer deliveries;
Make critical business decisions to meet customer expectations;
Monitor project deliveries to ensure customer satisfaction ;
Develop process improvements to achieve cost effectiveness, resource and time saving;
Generate add value that company delivers to the client by suggesting innovative solutions to business problems/processes to provide marketing differentiation, efficiency improvements, and better user experiences;
Explore additional business opportunities and drive future business through quality results;
Resources management (40+person) for several sub-projects, manage and develop project team members;
Team motivation and development, handling of performance appraisals and retention activities;
Oversee daily activities of delivery team and provide direction and guidance as needed;
Reporting delivery status to customer and all stakeholders.
Acceptance Manager
с 10.2014 по 08.2015 (10 месяцев)
Huawei Ukraine, Lviv (Telecommunication)
Responsible for Project implementation and acceptance.
Ensure projects implementation within the limits of schedule, budget and resources; Create, execute and revise project plans; Identify resources required for successful project execution; Manage subcontractors(10 companies); Manage team(7 persons); Negotiations with customers; Acceptance Management. Control and analysis all of the stage of project;
Project Manager
с 02.2013 по 07.2014 (1 год 5 месяцев)
Укртавер, Львів (Телекомунікації)
Responsible for Project implementation ;Manage regional representative persons(20+ persons); Manage subcontractors(25 companies); Negotiations with customers; Preparation Master Plan for Acceptance Procedure; Negotiations; Support the Technical Documentation;
BSS Engineer
с 05.2012 по 06.2012 (1 месяц)
Huawei Technologies Kyrgyzstan, Bishkek (Telecom)
Support and consulting of customers for swap , 3G and 4G launch
RAN Engineer
с 04.2012 по 07.2012 (3 месяца)
Huawei Technologies Kazakhstan, (Telecom)
Maintenance and Support Customer Network:
•BSC6900 (GU, GO, UO mode) version software upgrade to R12 and R13 and patch installation( 39 pcs. of BSC6900);
•New BSC6900 GU mode commissioning and integration;
•RNC expansion project: 2 cabinets and 12 subracks;
•Change board Operation procedure;
•Change Operation System in OMU Server from Windows 2003 Server to Dopra Linux in RNC and from Suse Linux to Dopra Linux in BSC);
•Node B version software upgrade to R12, R13;
•Installation mediation on M2000 OSS for upgrade version software;
•Network Healthy Check and analysis( NIC, OMSTAR);
•Project Technical documentation preparation;
•Customer Support;
ENode B Integration Engineer
с 10.2011 по 12.2011 (2 месяца)
Huawei Technologies Armenia, (Telecom)
Implementation and Integration LTE .
•Check Hardware Installation ;
•Software commissioning and upgrade eNode B;
•Integration and verification services;
•Checking the Implementation teams (quality of installation, commissioning and integration);
Implementation and Acceptance Manager
с 07.2010 по 03.2012 (1 год 8 месяцев)
Huawei Technologies Ukraine, Львів (Telecom)
Manage resources( 10 peoples); Planning and control on the all stage of Implementation; Manage subcontractors; Budget preparation; Negotiation and customer support; Swap support of 800+ BTS;
BSS Manager
с 09.2008 по 06.2010 (1 год 9 месяцев)
Huawei Technologies Ukraine, Львів (Telecom)
•Manage BSS Team(10+ person);
• First Level of customer support;
• Responsible for new site roll-out BSS part;
•Responsible for first line maintenance of BSC , and BTS and Node B;
•conducting of negotiations with customer and subcontractors
TI Supervisor
с 10.2005 по 07.2008 (2 года 9 месяцев)
INTA Engineering, Львів (Telecom)
•Field Troubleshooting of BTSs, Transmission, Feeder ;
•quality of editing of equipment and providing of measuring of feeder -lines control VSWR, and TOC Power measurements;
•control of works by subcontractors;
•a conduct of registration document( follow-up) is in relation to editing and starting of the base stations;
•planning and fulfilling the plan is from the update of equipment of the old base stations;
•handing over of the base stations to the customer;
---
Образование
Львівський Національний Університет ім. І.Франка
Електроніки, прикладна фізика та електроніка, Львів
Высшее, с 09.2001 по 07.2006 (4 года 10 месяцев)
---
Дополнительное образование
Huawei Training Centre, ( GSM, BSC6000) (2008)
Project Management in IT, LITS (2014)
SOLOLEARN - Python 3 (2017)
SOLOLEARN -PHP (2017)
SOLOLEARN - JavaScript Course (2017)
---
Профессиональные навыки
Навыки работы с компьютером


advanced user MS Office, Visio, Project;
---
Знание языков
Английский — эксперт
Русский — эксперт
Украинский — эксперт
---
Дополнительная информация
Additional Information: Driving license, category "B";
Сохранить в отклики
Похожие резюме