Сайт пошуку роботи №1 в Україні
Резюме від 20 лютого 2019 PRO
Manoylo
Oleksiy
Business Development Manager
Повна зайнятість.
Вік:

44 роки

Місто:

Київ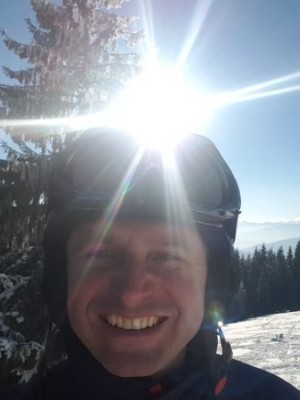 ---
Контактна інформація
Шукач вказав телефон та ел. пошту.
Отримати контакти цього резюме можна на сторінці https://www.work.ua/resumes/1900804/
---
Досвід роботи
Commercial Director L'Oréal Luxe
з 05.2018 по 01.2019 (8 місяців)
L'Oreal, Kiev (Cosmetics)
Reported to General Manager, responsible for commercial part of L'Oréal Ukraine business including the profitable achievement of sales objectives and profit result in Ukraine and export operations (Azerbaijan, Armenia, Georgia).

Develop, plan and implement L'Oréal Luxe commercial strategies; accelerate and encourage company's growth and success; Perform market research and analyze threats and opportunities; Manage existing client relationships; Collaborate with marketing, finance, logistic and customer service Understand the requirements of existing customers; Track, measure and analyze commercial metrics using KPIs; Manage and track expenditures, financial goals and budgets.
Direct subordinates: Export manager, 3 Regional Field Coaches, sales analyst.
ASM & EXPORT MANAGER
з 08.2017 по 04.2018 (8 місяців)
L'Oreal, Kiev (Cosmetics)
Reported to Commercial Director, responsible for the profitable achievement of sales objectives in East and Central Regions of Ukraine and export countries (Azerbaijan, Armenia, Georgia). Worked closely with Distributor Partners, the Distributor Sales Mangers and Chain Account Executives.
Responsibilities: Met sales objectives by forecasting requirements, preparing an annual budget, scheduling expenditures, analyzing variances, initiating corrective actions. Established sales objectives by creating a sales plan for region in support of national objectives. Accomplished regional sales human resource objectives by recruiting, training, scheduling, counseling, and disciplining employees in distinct region. Conducted regular meeting with sales team to discuss target status, product training and sales strategy. Recommended improvements to existing processes and solutions aimed at improving efficiency, effectiveness, and enhanced customer service. Built and maintained good relationship with key client; identified potential customer opportunities. Implemented trade promotions. Developed action plans for each client according to the marketing plans of the Company, reservation of seats for the promotions for each brand, the organization of special events and activities.

Direct subordinates: 6 Business Developers, 1 Medical Representatives, Export Business Developer.
Area Sales Manager
з 10.2014 по 03.2018 (3 роки 5 місяців)
L'Oreal, Kiev (Cosmetics)
Reported to Commercial Director, responsible for the profitable achievement of sales objectives in Central and Eastern Region of Ukraine. I managed all aspects of running an efficient sales team, including supervising, coaching, disciplining, and motivating team under my responsibility.
Responsibilities:

Supervised and supported Eastern Area and Central Area Regional Sales Team; Set quarterly/ annual Sales Incentive plan goals & objectives including design-In Goals with each team member; Coordinated product training for FAE's and manufacture's reps; Worked with Sales Operations team to define KPI initiatives; Business Development Managers and Beauty advisers to maximize the team's overall efficiency; Provided monthly sales forecast,
Provided annual forecast data; Supported initiatives such as market wide or customer site seminars and trainings, technical sales programs and technical marketing programs with each Business Development Manager.
Direct subordinates: 6 Business Developers.
Senior Key Account Manager
з 11.2013 по 09.2014 (10 місяців)
L'Oreal, Kiev (Cosmetics)
Responsibilities: Prioritized performance management efforts and coaching to have the greatest overall impact on business results. Proactively inspected sales activity and effort among sales team managed, ensuring that the quality and quantity of sales effort meets company expectations. Identified deficiencies in skills among sales associates managed, and worked to improve individuals' capabilities through close cooperation and/or coaching, development, and training. Worked with market management to ensure market-level strategic and business objectives are met by the sales team. Impacted the performance of individual sales team members by implementing and proposing and implementation of field support tools, including training programs, productivity initiatives, account and territory planning methodologies, and customer communication tools. Established productive relationship with field marketing based on frequent communication, collaboration, and the effective allocation of marketing investment in the marketplace managed.
National Field Sales Manager
з 03.2005 по 03.2008 (3 роки)
Henkel Ukraine, Kiev (FMCG)
Responsibilities: Reporting to Sales Director, responsible for all aspects of National sales Ukraine in traditional and modern trade channels. My core responsibility was to carry on negotiations with customers – distributors; Train, develop, and lead sales/customer service efforts of regional sales and account management representatives; Responsible for sales of branded products to local key customer accounts; Provided support for customer service issues using recognized technical and product expertise. Coordinated use of company resources to provide value-added services; Supported supervisor and company management to develop new market opportunities in target market areas.
Direct subordinates: Sales team (5 Regional Sales Managers, 18 Territory Managers and more than 300 agents), National Trainer and analytical team (2 specialists).
Regional Sales Manager
з 07.2003 по 03.2005 (1 рік 8 місяців)
Henkel Ukraine, Kharkiv (FMCG)
Responsibilities: On the position of Regional Manager I was responsible for company sales, business relations and expansion on the territory of Kharkiv, Poltava and Sumy regions of Ukraine. I have formed a team of like-minded persons, which leading by me has obtained highest results in quality and quantity distribution of Henkel's product. Innovative approach in work with distributors allowed to control whole sales operation cycle. This brought product consumption per population unit of the region to highest position in Ukraine. Pricing standards for the single sales channel was implemented. Ones proposed by me, the Territory Development Business Plan form, became a standard and mandatory for every Regional Manager preparation. Two week distributors were successfully replaced by more strong business structures.
Regional Trainer
з 07.2001 по 06.2003 (1 рік 11 місяців)
Kraft Foods Ukraine, Харків (FMCG)
On the position of Regional Trainer of Kraft Foods Ukraine I was responsible for functional trainings of Sales Field Force North-East Region (Kharkov, Donetsk, and Lugansk).
Activity and innovations: I developed and implemented assessment procedure for Sales Field Force members of different levels. I have worked out training programs for Sales Agents, Supervisors, leaders and territory Executives, ad successfully trained my colleagues. Trainings, developed on my own are in use till nowadays: "Sales Techniques", "Features of Van-selling and Pre-selling", "Effective Coaching", "7 steps of successful visit".
Sales Representative
з 06.1996 по 06.1999 (3 роки)
Coca-Cola Beverages Ukraine, (FMCG)
On the position of Sales Representative I was responsible for building customer's data base, sales promotions implementation, and relationship negotiations with customers. This working experience is a foundation of my sales skills. I have learned much from the environment of international company, from my senior colleagues, from my clients. Coca-Cola inspired me with work enthusiasm, desire for achieve more, taught self-discipline and assertive behavior.
Achievements: I was awarded 3 times within a National Sales Representatives Competition (Branded bicycle, football match ticket, cafe machine)
---
Освіта
Kyiv Investment Management Institute
I have a degree of executive in Marketing and Management (industrial environment)., Kiev
Вища, з 09.2006 по 05.2009 (2 роки 8 місяців)
MBA-degree from KBS (Kyiv Business School) 2006-2009
Kyiv Investment Management Institute 2006-2009
Kharkov State Economic University 1990-1995
I have a degree of executive in Marketing and Management (industrial environment).
---
Додаткова освіта
Kyiv Business School (2006-2009)
---
Професійні та інші навички
Навички роботи з комп'ютером
I am fluent in MS Office, use email extensively and I am used to all Microsoft Office programs.
---
Знання мов
Англійська — просунутий
---
Рекомендації
Novikov Vitaliy
Baltic General Manager, Coca-Cola HBC, 0503114043
Shiyanov Kirill
Executive Director, Dried Foods LLC, 0503307188
Manuylo Alexandr
Head of Sales Department, Knauf Insulation Ukraine, 0952701962
---
Додаткова інформація
Entrepreneurial sales executive with more than 10 years' experience in managing sales in different western companies.
Enthusiastic, pro-active, creative, energetic, hard-working. Able to concentrate on the job, work under pressure and meet the deadlines, switching between tasks and from independent to team work, gentle and polite in speach & writting.
Easily learning and applying acquired knowledge into practice.
Sociable, communicative, open and reliable person.
Strong organizational/management skills.
Driving license B. Wide driver's experience. Own car.

Personal: I'm very dynamic and sporty (boxing and skiing). I own a flat in Kyiv, where I live with my family but I would consider relocation on the right offer.
References are available on request.
---
Зберегти у відгуки
---
Схожі резюме
---