Сайт поиска работы №1 в Украине
Резюме от 14 декабря 2017
Лысюк Анастасия
Владимировна
Teacher
Полная занятость.
Возраст:

30 лет

Город:

Киев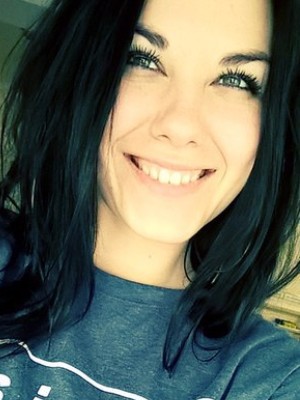 ---
Контактная информация
Соискатель указал телефон и эл. почту.
Получить контакты этого резюме можно на странице https://www.work.ua/resumes/2133459/
---
Дополнительная информация


Lysiuk Anastasia Vladimirovna
Date of Birth: 27.03.1988
Current address: Str. Bakinskaia 37a/85
Phone: [открыть контакты](см. выше в блоке «контактная информация»)
E-mail: anastasia.lysiuk @ gmail.com

Chart of work : complete working day

Experience:

August, 2011 - June, 2015
Teacher of English
"Meridian" International School
Responsibilities:
1. Improve methodology and pedagogy of teaching English.
2.Help children develop necessary skills to be productive member of society.
3.Design, write and utilize lesson plans conforming to school's curriculum.
4.Develop and maintain professional relationship with colleagues, students, parents and community members.

September, 2010 - August , 2011
Restaurant "Fenix", Kyiv

Waiter-barman
Responsibilities:
1. Helping to the guests of restaurant is in their choice, grant of corresponding recommendation s.
2. Creation in establishment of atmosphere of hospitality (attitude toward guests, manner of behavior, originalappearance).
3. Realization of guidance above a helper.
4. Advising at filling and registration of discount maps.

June 2010 - September 2010
Camp "The Seagull", Odessa

The teacher-organizer, leader
Responsibilities:
1. Responsible for the quality of training and the company officer camp activities in order to avoid negative publicity and improve the overall culture of children.
2.To provide guidance to the heads of service clubs, circles, sections and other amateur associations, leader.
3. Organization of self-government.

June 2009 - September 2009
Camp "Wood fairy tale," Belaya Tcerkov

The teacher-organizer
Responsibilities:
1. Promoting individual talents and abilities of children, creating conditions for implementation in a variety of creative activities.
2.The organization of children's clubs, circles, sections and other associations, a variety of individual and joint activities of students and adults.
3.Organization of parties, celebrations, trips, excursions, support socially significant initiatives of students in their free time, leisure.

December 2008 - May 2009
TOV "Metro", Kiev

Manager Customer Service
Responsibilities:
1. Development of methodology for identification of customers, planning to work with customers, making scheme by the clients.
2. Direct implementation of a client.
3.Predicting the reliability of business customers.
4. Organization of negotiations with customers.
5. Meeting with clients, signing contracts on behalf of the company.

Professional
skills

The degree of computer skills:
experienced PC user (OS Windows XP / 7, MS Word, MS Excel, MS PowerPoint, MS Outlook, Skype, Internet);
Work with office equipment.

Knowledge of foreign languages:
English - advanced;
Ukrainian - native;
Russian - fluent.

Education
Complete higher education (Master)
2012 - 2014
National Pedagogical University MP Drahomanova Kiev
Institute of Pedagogics and Psychology: elementary school teacher and the English language.

Incomplete higher education (bachelor's)
2007 - 2011
National Pedagogical University MP Drahomanova Kiev
Institute of Pedagogics and Psychology: elementary school teacher and the English language.

Average - a special
2003 - 2007
Humanitarian - Teachers College, Belaya Tcerkov
Profession: teacher of elementary school and English.

Training Programs:
2009 - 2010
English courses, «Green Forest»
(Certificate number 1075)
Additional information skills

Ability to plan and organize work, responsiveness, communication, responsibility, commitment,commitment to professional and personal growth. Do not have bad habits.
---
Сохранить в отклики
---
Похожие резюме
---