Сайт поиска работы №1 в Украине
Резюме от 15 ноября 2017
PRO
VIP
Zelinska Maryna
HR Generalist
Полная занятость.
Дата рождения:

27 февраля 1983

(34 года)

Город:

Киев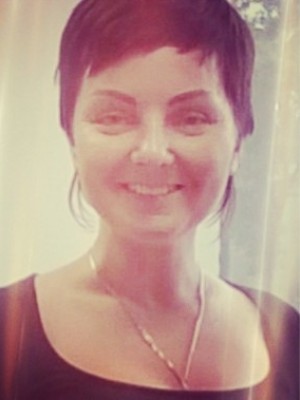 ---
Контактная информация
Получить контакты этого резюме можно на странице https://www.work.ua/resumes/3065773/
---
Опыт работы
Head of HR Department
с 06.2016 по наст. время (1 год 5 месяцев)
ATA KROONK, Киев (Aviation)
- Organization of HR Department operation ab initio;
- Hiring, transfer and dismissal of employees procedures drawing up when necessary, filling out work books;
- Keeping the schedule of holidays;
- Maintenance of the time sheet;
- Making changes to the staff list when necessary;
- Preparation of orders concerning personnel record keeping;
- Management and supervision of the execution of orders by the employees;
- Formulation and registration of the Collective agreement, all necessary internal regulations, instructions (internal labor regulations, provisions on appearance, provisions on commercial confidentiality, etc.);
- Management of personal data files of employees, making necessary changes when necessary;
- Archiving of personal files and administrative personnel records;
- Monitoring of normative and legal acts and reference materials on personnel management, preparation of necessary documentation;
- Staff recruitment, conducting interviews;
- Solving the organizational issues in the company;
- Organizing of the corporate events.
HR Specialist
с 10.2015 по 06.2016 (8 месяцев)
Scania Ukraine LLC, Kiev (Automotive)
- Organizing of corporate trainings for employees (English Language Training, MS Office etc.);
- Organizing of corporate events;
- Maintaining of vacancies list;
- Staff list maintaining;
- Business trips bookwork, making of orders;
- Making publications on employment sites;
- Making up and audit of Personnel Files.
Secretary
с 06.2014 по 06.2016 (2 года)
Scania Ukraine, Kyiv (Automotive)
- Liaising with couriers, dispatch teams and managing the post in and out, distributing all incoming mail to appropriate staff as soon as possible;
- Organizing of business trips and accommodation arrangements for the staff;
- Organizing the office layout and maintaining supplies of stationery and equipment;
- Arranging negotiations of MD, preparing tea, coffee, bringing water, sweets etc.;
- Assisting MD, providing complete functional and administrative assistance and support, organization of business trips, meetings and negotiations, travelling support (tickets/taxi order/visa, advance reports);
- Maintaining document workflow (reports/presentations/research/translations);
- Incoming/outgoing calls, greeting/meeting visitors, taking the visitors to the room needed, check emails, etc.;
Personal Assistant
с 12.2011 по 02.2013 (1 год 2 месяца)
Investment and Consulting Group, Kyiv (Investment)
- Administrative and information support;
- Organizing and coordination of the business meetings and trips;
- Meeting support if necessary (English translation);
- Preparing of documents and information;
- Maintaining of the correspondance;
- Business trips support: visa processing, tickets ordering, etc.
- Fullfilling of the personal assignments;
---
Образование
Dragomanov's NPU
Psychology, Kiev
Высшее, с 09.2010 по 01.2013 (2 года 4 месяца)
Master's degree
Kyiv International University
Psychology, Kiev
Высшее, с 09.2006 по 06.2010 (3 года 9 месяцев)
Bachelor's degree
Kyiv International University
Linguistics, Kiev
Неоконченное высшее, с 09.2002 по 05.2005 (2 года 8 месяцев)
English translator (certificate)
---
Дополнительное образование
"LBT Group" Training Center, "HR Specialist" (2016)
"LBT Group" Training Center, "Business Trainer + Psychology" (2016)
All-Ukrainian HR Congress (2016)
IAMP, HR refresher courses (2016)
All-Ukrainian HR Congress (Dnipro) (2017)
---
Профессиональные навыки
Навыки работы с компьютером
1. Microsoft Office
2. Abbyy FineReader
3. Adobe Premiere Pro
4. Internet
5. Office equipment
---
Знание языков
Английский — эксперт
Русский — эксперт
Украинский — эксперт
---
Дополнительная информация
Personal qualities:
- High level of responsibility and discipline
- Fast learner
- Excellent organizational and communication skills
- Attentive to details
- Calm and balanced character
- Positive thinking :)

Interests:
- Videography
- Reading
Facebook: https://www.facebook.com/MarynaZelinska
Youtube: https://www.youtube.com/channel/UCqsigdEEqUt8UT9T-vv6hKw
Сохранить в отклики
Похожие резюме