Сайт пошуку роботи №1 в Україні
Резюме від 12 листопада 2018 PRO
Kampov
Lilia
Localization Specialist (Hospitality, IT), Business Travel Manager
, 15 000 грн
Повна зайнятість, дистанційна робота.
Вік:

28 років

Місто:

Мукачево

Готовий до переїзду в:

Інші країни, Ужгород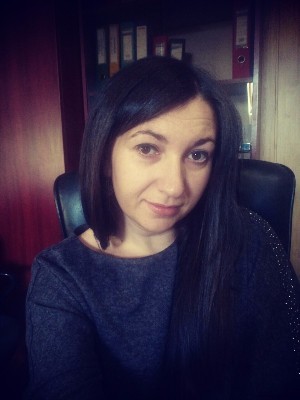 ---
Контактна інформація
Шукач вказав телефон та ел. пошту.
Отримати контакти цього резюме можна на сторінці https://www.work.ua/resumes/3143990/
---
Досвід роботи
Planning and analytics Manager
з 03.2017 по нині (1 рік 8 місяців)
Restaurant, Mukachevo (F&B)
Business Development
з 03.2017 по 05.2017 (2 місяці)
Hotel and restaurant, CZ (F&B)
Deputy Director
з 05.2016 по 09.2016 (4 місяці)
Hotel "Belle Royalle", Mukachevo District (Hospitality)
Reservations/Sales Manager
з 06.2013 по 05.2016 (2 роки 11 місяців)
Hotel "Belle Royalle", Мукачево (Hospitality)
-Establishing and maintaining good working relationships with all departments of the hotel to ensure cooperation, productivity and excellent customer service;
-Ensuring annual growth of work level by handling the reservations over the phone and fax, online booking services, e-mail;
-Working closely with leading Travel Companies to increase hotel occupancy;
-Utilizing sales techniques to maximize revenue;
-Providing pricing recommendations to ensure maximum revenue potential was achieved;
-Assisting the General Manager in achieving main goals;
-Preparing daily arrivals report for next day operations to make sure all Reservation details are in good order and all requirements are completed before the arrival;
-Offering business executives a special package in exchange for them booking a conference or seminar at a particular location;
-Monitoring trends in the occupancy levels of hotels and resorts in order to project future sales for these businesses;
-Responsible for refunding deposits, should a client wish to change his plans due to unsatisfactory conditions.
Head of the Department of Scholarly Study of European Integration Problems
з 02.2012 по 09.2012 (7 місяців)
Transcarpathian State University, Ужгород (Education)
-worked on the implementation of fundamental research "Conceptual and institutional foundations of Euro-regional cooperation of Ukraine in terms of integration and globalization processes of modernity";
-systematic study of main European Integration Problems (8 publications);
-held and participated in scientific conferences concerned the researched area of the Department;
-sociological study of public opinion on integration processes in Ukraine etc.
Leading Specialist at theDepartment of Scholarly Study of European Integration Problems
з 09.2009 по 02.2012 (2 роки 5 місяців)
Transcarpathian State University, Ужгород (Education)
-carried on scholarly and scientific work in the researched area;
-participated in international scientific conferences;
-translated scientific papers, correspondence and other documentation (English – Ukrainian, Ukrainian - English);
-designed covers for books published by the Institute etc.
---
Освіта
Transcarpathian State University
International Relations and Affairs, Ужгород
Вища, з 09.2006 по 12.2011 (5 років 3 місяці)
Master's Degree
Graduated with Honours
---
Професійні та інші навички
Навички роботи з комп'ютером
Advanced knowledge of Microsoft Windows environments, Office package, Adobe Photoshop.
---
Знання мов
Українська — вільно
Російська — вільно
Англійська — просунутий
Чеська — початковий
Словацька — початковий
---
Додаткова інформація
-4+ years of experience within Customer Service;
-3+ years of experience as Sales Representative (B2B, B2C);
-3+ years of experience in Hotel/Tourism Industry;
- 1+ year of experience in F&B industry;
-3+ years of experience in handling complaints and enquiries as well as management experience;
-Master's Degree in International Relations;
-Advanced English Level;
-Basic knowledge of Slovak and Czech language.

I am hardworking and committed person and ready to take any challenging work and gain any relevant qualification required for the job. I always pay attention to learning and self-improvement, because it helps to make work more effective. I am very organized in every activity, communicative, reliable and a team-worker. I see my strong points as my ability to take initiative, solve problems, open and maintain friendly relationships.
Passionate about Hospitality, IT & foreign languages.
---
Зберегти у відгуки
---
Схожі резюме
---