Сайт пошуку роботи №1 в Україні
Резюме від 31 жовтня 2018 PRO
Cherednichenko
Sergey
QA Senior Test Engineer, QA Team Lead
Повна зайнятість, неповна зайнятість, дистанційна робота.
Вік:

42 роки

Місто:

Інші країни

Готовий до переїзду в:

Одеса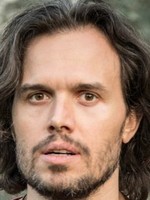 ---
Контактна інформація
Шукач вказав телефон та ел. пошту.
Отримати контакти цього резюме можна на сторінці https://www.work.ua/resumes/322770/
---
Досвід роботи
QA Team Lead
з 06.2004 по нині (14 років 5 місяців)
TechInsight, Productengine, Bumpnetworks, Topspin, Intersog, PLS Logistics Services, (develop software)
Here are projects in which I'm involved during work in Intersog:

Topspin (http://www.topspinmedia.com/), Mobile Department (different applications on: iOS, Blackbery OS6, Symbian, Bada, Android 2.2 and higher testing), working in cooperation with other enterprise projects within Intersog, create QA Department and manage it for different projects within Intersog. Focus Group testing performing for one of our projects – analyze, create documentations for it, performing and prepare set of documents after analyzing results of testing.

Role: QA Engineer/QA Team Leader/Project Team Lead.
Responsibilities:
•Test documentations creation and support through project lifecycle (Test plan (TP), Functional Test Cases (TC), Sanity Check (Acceptance test cases), Smoke Test (SM), Execution Plan (EP), Traceability Matrix (TM), build and week reports), others needed test documentations.
•Bugs verification procedure during lifecycle of development of the product.
•Functionality, Formal, Informal, Acceptance, Smoke, Regression, Usability, Performance, Stress, Configuration, Automation, requirements testing, others. Testing specification for the purpose to find bugs. Test Plans creating for new features implemented.
•Features improvements and good ideas generating during working on projects.
•QA engineers teaching. Task creating for QA engineers. Separating all test activities for all members of the team. Daily team report preparing for the customers.
•Business writing with customer and project manager. Regular Scrum meeting performing.
•Planning activities and select approach to improve the quality of the product.
•Process of correct development and testing cycle introduction within Intersog for the almost all projects.
•Training about right process performing for team leaders and managers of the projects.
•Communication with Project Managers and Team Leaders during all phases development and testing.
•QA Department creating, managing and covering by it for all needs of the almost all projects within Intersog.
•Managing two teams (qa and dev) at same time within global redesign of Topspin project. Redesign was performed good, maximal quickly and almost without major issues. Positive feedback was received after that.
•Focus Group testing for one of mobile application. Prepare full set of documents for it. Perform all needed activities for it.
---
Освіта
ОНАХТ
Механический, Одесса
Вища, з 09.1995 по 06.2000 (4 роки 9 місяців)
---
Додаткова освіта
Компьютерная Академия Шаг (1.5)
---
Професійні та інші навички
Навички роботи з комп'ютером
Администратор с 2000 года, Виндоус, Линукс, Макинтош.
---
Знання мов
Англійська — просунутий
Німецька — початковий
---
Додаткова інформація
I'm looking for a job as Software Test Engineer/QA Team Lead.
I'm working in Sofware Testing area during 10 years.

Skills: I have experience in HTML, JScript, SQL/Oracle, JUnit and web technologies like Tomcat, Apache. Also I have basic knowledge in the following programming language: C, C++, Java.

I possess knowledge how to create necessary test documentations, for example: Test Plan, Traceability Matrix of Requirements, Test Case, others. Also of course I know how to write excellent bug-reports. I have a talent to find very difficult bugs. I have strong experience in Software Testing Methods. Also I use automation tool which calls Quick test Professional 9.2 and Rational Functional Tester 7.1. I know also the following OS: Dos, Windows, Unix (Mac OS X), Linux.

Languages: I learn some foreign languages such as English and German. I have a good knowledge in English and basic knowledge in German. My level in English let me write/read technical documentation and speak with people. I'd like to say that I learn quickly.

I'll send full resume by request. Or you can take a look my full profile on LinkeDin here (with appropriate recommendations) - http://www.linkedin.com/profile/view?id=103704113&authType=name&authToken=WTKd&locale=en_US&pvs=pp&trk=ppro_viewmore or here http://www.linkedin.com/pub/sergey-cherednichenko/2a/891/b55
---
Зберегти у відгуки
---
Схожі резюме
---