Сайт пошуку роботи №1 в Україні
Резюме від 27 серпня 2018 PRO
Pavlenko Oksana
Olegovna
English Translator
, 20 000 грн
Повна зайнятість, неповна зайнятість, дистанційна робота.
Вік:

27 років

Місто:

Київ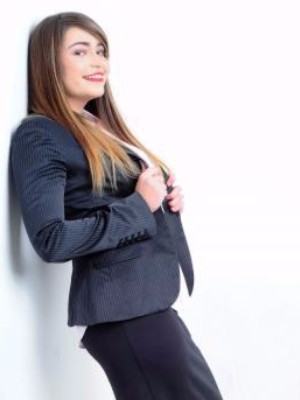 ---
Контактна інформація
Шукач вказав телефон та ел. пошту.
Отримати контакти цього резюме можна на сторінці https://www.work.ua/resumes/3261555/
---
Досвід роботи
Technical Translator
з 06.2014 по нині (4 роки 7 місяців)
Severn Glocon Group, Gloucester (Manufacturing for Oil & Gas Industry)
Translating Technical Documents, Writing User Manuals, Various Administrative tasks
Team Leader
з 06.2012 по 09.2012 (3 місяці)
Home Fundraising, Birmingham (Charity)
Achieved Team Leader position within 1 month of being employed there for hitting and overachieving targets consecutively. The duties included signing up new members on direct debit donation basis to various charities. Included visiting people at their doorstep and pitching what the charity is all about, and getting through to each person on an individual level.
---
Освіта
TEFL
TEFL, Worcester
Середня спеціальна, з 09.2016 по 09.2017 (1 рік)
Open University
BA Criminology & Psychological Studies, Worcester
Вища, з 09.2014 по 09.2018 (4 роки)
Online University, ongoing at the moment
Worcester University
Web Design & Development, Worcester
Незакінчена вища, з 09.2010 по 06.2014 (3 роки 9 місяців)
Birmingham Metropolitan College
A Levels, Birmingham
Середня спеціальна, з 09.2008 по 07.2010 (1 рік 10 місяців)
St Edmund Campion RC School
Birmingham
Середня, з 09.2006 по 07.2008 (1 рік 10 місяців)
---
Знання мов
Англійська — просунутий
---
Додаткова інформація
Oksana Pavlenko
Curriculum Vitae
(Resume)

Oksana Pavlenko
Mobile : [відкрити контакти](див. вище в блоці «контактна інформація»)
E-mail : [відкрити контакти](див. вище в блоці «контактна інформація»)
Adress: 14 Vincent Road,
Worcester
WR5 1AY

Profile
I am originally from Ukraine, Kiev, but have been living in United Kingdom for 10 years now. I speak British English on a native level. Lately, I have missed my friends and family at home, and have made a decision to move back to Kiev. I consider myself to be a highly motivated and conscientious individual with experience in a number of public facing roles. I always strive to achieve the best solution to any problem through my dynamic personality. My time studying has developed my ability to research and analyze relevant information. I have excellent IT skills including Microsoft Office, Adobe Acrobat, Excel and many others. Proficiency in a number of different customer driven environments has helped me to overcome challenges with confidence. However, I firmly believe that in order to maximize the benefits in any given circumstance requires teamwork, enthusiasm, organizational and time management skills. When I'm not working or studying, I enjoy singing, reading, horse riding, snowboarding and learning languages.

Academic Qualifications

TEFL (160 hours) - Ongoing

Open University 2014 - Ongoing
BA Hons Criminology & Psychological Studies

Worcester University 2010 - 2013
BA Hons Web Development - BA Higher Unfinished

Birmingham Metropolitan College 2008 - 2010
A Level :

- Russian A
- Sociology C
- Politics D
- English Language E
- English Literature E

St Edmund Campion RC School, Birmingham 2006 - 2008

GCSE :
- Music B
- English Language C
- English Literature C
- Maths C
- Science D
- Russian A
- IT A

Career History

Severn Glocon Group - Translator : 2014 - Present
- Interpreting, Translating technical documents (Oil & Gas Industry) from English to Russian and vice versa. Writing user manuals, and performing secretarial/admin/business support tasks when not busy with translations.

Personal Assistant to TMA World Director 2013 - 2014
- Managing the Diary
- Making travel arrangements
- Assisting with booking meetings, conference calls
- Interpreting
- Accompanying to business meetings
- Other various PA tasks

Mechell- Marketing Assistant
- Producing sales for the company
- Assisting with various marketing tasks for Russia
- Producing advertisement on the Web and Leaflets for advertising in Russia
- Leasing and building strong client relationships
- Active social media campaigning

Global Translation Services – Translator : 2010 – 2013
- Translating documents
- Interpreting

JBD Architects – Business Support, Personal Assistant : April – September 2013
- Word processing and updating spread sheets
- Organising meetings and telephone conferences
- Dealing with incoming and outgoing post/phone calls
- Filing and scanning – paper and electronic
- Taking notes at meetings

Home Fundraising – Team Leader: June – September 2011
- Completing application forms for customers
- Training
- Attending meetings
- Hitting Targets
- Acquiring new leads and subscriptions

References

Peter Johnson
Lea House
3 Lansdowne Crescent
Worcester
WR3 8JE
T : [відкрити контакти](див. вище в блоці «контактна інформація»)
E : [відкрити контакти](див. вище в блоці «контактна інформація»)

Steve Pritchard
TMA World
180 Piccadilly
London
T : [відкрити контакти](див. вище в блоці «контактна інформація»)
E : [відкрити контакти](див. вище в блоці «контактна інформація»)

Zhanna Bennett
4 Lullington Road
Clifton Campville
Tamworth
Staffordshire
T : [відкрити контакти](див. вище в блоці «контактна інформація»)
E : [відкрити контакти](див. вище в блоці «контактна інформація»)
---
Зберегти у відгуки
---
Схожі резюме
---