Сайт поиска работы №1 в Украине
Резюме от 24 июля 2017 PRO
Liapin
Oleksandr
IT Manager, QA Team Lead, PM, Senior Business Analyst, ERP consultant
Полная занятость.
Дата рождения:

12 апреля 1981

(37 лет)

Город:

Киев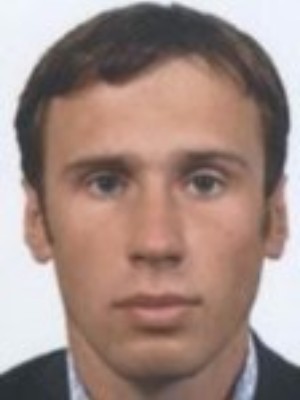 ---
Контактная информация
Соискатель указал телефон и эл. почту.
Получить контакты этого резюме можно на странице https://www.work.ua/resumes/3350371/
---
Опыт работы
Head of Shared Competence Center
с 03.2015 по 12.2016 (1 год 9 месяцев)
Kuehne + Nagel, Киев (Transport and Logistics)
Shared Competence Center is the organizational structure used to coordinate IT services with an enterprise, provides expertise for project, program support, acting both as repositories of knowledge and resource pools for multiple business areas.

People management (direct – 28 employees): recruitment, performance management, people development (training, retention, motivation, engagement).

Project Management: project initialization (objective and time frame definition, gap analyzes, cost and benefit analyzes), design (resource planning, project and activity plan design), realization (controlling the project execution, handling changes, documentation control) and closing (handover to line management, project completion report).

Application Testing (QA): acceptance, regression, integration testing, KPI's definition, Agile approach setup and implementation.

Helpdesk: 2nd level support worldwide, I&P

Incidents and problem management (service level management): tracing status, reaction and resolution time control, escalation.

Testing automation management: web-development of Testing automation platform for IBM Terminal (PSL/TSL), test case library management, regression runs, troubleshooting, statistics.

Corporate reporting (BI): SAP Business objects, Productivity and individual performance, KPI's reporting, planning, iDashboards, QlikView, Tableau.

Release management: WMS, Demand and release management transition and coordination.

Budget: forecast, P&L, follow-up.

Business application documentation.
QA Team Lead of Shared Competence Center
с 11.2010 по 03.2015 (4 года 4 месяца)
Kuehne + Nagel, Киев (Transport and Logistics)
People management (direct – 7 QAs): recruitment, training, performance management.

Application Testing (QA): acceptance (process setup and optimization (waterfall and agile), testing guideline creation and maintenance, KPI's definition and report, testing scoring program deployment, annual release testing, results follow-up and report, QA incidents and problem management), regression (test library definition design and review, regression runs setup and deployment, automated runs planning and follow-up, target definition and control).

Customer system validation (CSV testing): pharm client environment validation (testing process definition. Test case execution planning, follow-up and report, validation troubleshooting).

Carrier track and trace module implementation (add-on to TMS): (Platform – Zebraxx, process definition, UAT organizing and execution, documentation design and maintenance)

Platforms: in-house WMS and TMS system (Ciel FW/FD) – platform AS400, RDBMS – IBM DB2.
BI Team Lead
с 02.2008 по 10.2010 (2 года 8 месяцев)
Metro Cash and Carry, Киев (FMCG)
People management (direct – 3 BI developers): performance management, people development.

Business Intelligence Analysis and Development(BI): BI manual creation and maintenance; ETL design analysis; DWH interfaces activation and control; user and role maintenance; dashboard and report development /implementation in following analysis directions – marketing, call center, buying, invoice control, logistic and store operation. Experience with Teradata SQL, Microstrategy 8i OLAP Services, Oracle 9i, PL/SQL developer.

BI release management: DWH release follow-up, service pack installation, demand management coordination.

Implementation Siebel CRM module (customer product order and delivery): process gap and customer requirements analysis; work flows customization; provide trainings and consultancy for operations; UAT preparation and execution; implementation and go-live support.

Implementation of Supplier KPI scorecard calculation application: requirements analysis and documentation preparation, use case preparation for algorithm calculation (Order fulfillment, Lead time delivery, Unpalletized deliveries, Undelivered orders indicators), realization (controlling the development project execution, handling changes) and closing (handover to line management). Experience with Delphi development platform.

Implementation of Shelf Management system (SMS): work flow definition, system customization; interface DWH->SMS design and development; providing consultancy and support for operations during system roll-out. Platform - AC Nielsen Spaceman software.
BI Developer
с 07.2005 по 10.2010 (5 лет 3 месяца)
Metro Cash and Carry, Киев (FMCG)
Business Intelligence Analysis and Development(BI): requirements documentation; roll-out of new corporate Data Warehouse solution "MDW" (Metro Data Warehouse) on Microstrategy platform and Teradata RDMS; transition existing reports from previous reporting solutions; data quality management; gap analysis and work-around reports design and implementation; providing trainings to end-users.

Supplier Portal project (M-Link) implementation: Organizing Supplier portal workspace application; interface between portal and DWH activation; data consistency validation. Platform - PiroBase, Microstrategy.

Goods Management system migration project (MRP): system parameters customization; test case library preparation; UAT execution; testing results follow-up.

EDI project (Electronic data interexchange): EDI interphaces UAT testing; go-live implementation and support. Experience with Comarch EDI solutions

BBXD movement validation project: validation requirements gathering; data flow definition; solution design, develop and validation run execution. Platform - Oracle PL/SQL developer
Business Analyst
с 03.2003 по 06.2005 (2 года 3 месяца)
ECB "Prominvestbank of Ukraine", Киев (Banking)
Functional solution design: requirements analysis and documentation; functional solution design; providing solution consultancy for developers within work flows and customer requirements; UAT participation; user manual preparation; controlling roll-out execution and changes handling. Platform - Sybase PowerBuilder.

Bank Internal Audit project implementation: requirements gathering; solution design; solution development (attribute hierarchy schema creation and mapping to existing RDBMS table structure, attributes and metrics definition), implementation (providing end-user training) and support. Experience with Microstrategy 7i OLAP tools (MDX), Sybase IQ RDBMS.
Developer
с 09.2002 по 02.2003 (5 месяцев)
Сonfectionary plant "Lagoda", Киев (Сonfectionary production)
Development: Distribution channels of confectionary goods solution developing and implementation. Platform – Delphi
---
Образование
Kiev National Economic University
•Faculty of information systems and technologies •Specialty: Economic cybernetics, Kyiv
Высшее, с 09.1998 по 06.2003 (4 года 9 месяцев)
---
Дополнительное образование
Leadership training program - Kuehne – Nagel Training center( (2014)
Kvazar Micro Training Center - O9i DBA Administration of Oracle9i, part I & II (2006)
Metro AG Training Course Terradata SQL special (2005)
Project management PMI certification courses– InnoWare (Lector – Vlad Berezin) (2010)
Finance for non-finance departments – Ernst & Young courses (2009)
Presentation skills – Bogush time studio (2009)
---
Профессиональные навыки
Навыки работы с компьютером


Have a technical knowledge: OLAP – model creation within OLAP-instruments of Microstrategy 7i , Microstrategy 8i system / SQL:Oracle PL SQL;Terradata SQL; DB2 / Visual Basic, C++, HTML.
---
Знание языков
Английский — эксперт
Украинский — эксперт
Русский — эксперт
---
Рекомендации
Крутько Роман
Head of Shared Competence Center, Kuehne + Nagel, +380675553950
Сохранить в отклики
Похожие резюме
---