Сайт пошуку роботи №1 в Україні
Резюме від 9 серпня 2020 PRO
Zabara
Maksym
Retail manager
, 50 000 грн
Повна зайнятість.
Вік:

38 років

Місто:

Одеса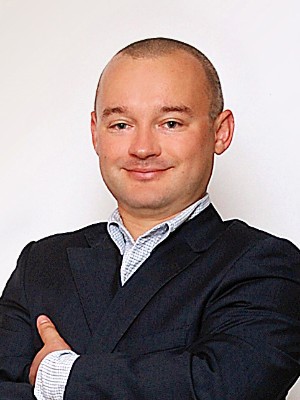 ---
Контактна інформація
Шукач вказав телефон та ел. пошту.
Отримати контакти цього резюме можна на сторінці https://www.work.ua/resumes/3400078/
---
Досвід роботи
Sales operations coordinator
з 02.2020 по нині (6 місяців)
Banyanbay Trading, Gambia (Retail)
Head of sales department
з 09.2019 по 02.2020 (5 місяців)
ErdKraft, Odessa (Dry foods)
Debuty shop manager
з 10.2018 по 04.2019 (6 місяців)
Heinemann Americas, Inc., USA (duty free)
Cruise ships, manage the operations of duty free stores. In strict subordination about 12 people.
Duty manager
з 10.2015 по 11.2017 (2 роки 1 місяць)
Qatar Duty Free, Doha (Retail)
I was in charge of operations of all core shops and boutiques in the airport, among them were Hugo Boss, Hermes, Swiss Watch, Gold shop, Coach etc..
The main KPI were:

-budget (about 1mln$ per month);
-staffing (over 100 people in strict subordination);
-customer issues;
-collaboration with buyers about promo activities;
-stock control;
-lay out
etc.
Buyer
з 05.2015 по 09.2015 (4 місяці)
Demetra Odessa, Odessa (Retail)
Buyer of alcohol, tobacco, beverages, and soft drinks
Making orders for each store from the network — 99% of goods were always present on shelves;
Planing goods matrix for each store depending from their size and location;
Negotiation with suppliers – we had best prices comparing to our nearest rivals;
Responsible for year profit;
Planing marketing activities;
Store manager
з 10.2013 по 02.2015 (1 рік 4 місяці)
Comfy, Kyiev (Electronic retail)
I was a store manager in electronic retail. In strict subordination were 34 employees. I was accountable for such KPI as budget, penetration in sales, customer service. From the side, I managed staff starting from making schedule in subjection from sales to coaching, meeting and motivation.
Floor manager
з 02.2005 по 09.2013 (8 років 7 місяців)
Metro Cash and Carry, Odessa (Retail, wholesale)
Responsible for meeting assigned sales performance and profitability criteria. Assist in setting appropriate individual performance standards for the store in line with national standards. Other responsibilities include developing, implementing and monitoring store prospecting plans to increase sales, as well as managing profit and loss responsibility for store including the protection of assets
Also was in charge of all functions of the retail store to include sales, customer service, logisitic, security, employment interview, inventory, and technical troubleshooting. Maintained proper inventory controls, facilitated inventory transactions and maintained compliance with store standards.
In strict subordination were about 100 people

Consider the fact that Metro CC offers to its clients ready business solutions, I have experience in B2B sales

Achievements:

My main accomplishment is creation a team of high educated and professional people under my subordination. I work with my team since 2008.
Good results of internal business audit checking (avrg. result 90%)
---
Освіта
State economical university
Marketing, Odessa
Вища, з 01.2008 по 12.2008 (11 місяців)
State pedagogical university
Economics, Odessa
Вища, з 09.1999 по 07.2004 (4 роки 10 місяців)
---
Професійні та інші навички
Навички роботи з комп'ютером
Advanced in MS Office, especially Excell.
---
Знання мов
Англійська — вільно
Українська — вільно
Російська — вільно
---
Додаткова інформація
Summary

My experience appears to be concentrated in Sales / General, with exposure to Marketing / Channel Management. I have more than 13 years of work experience in management, including a mid-level position.
Experienced in working outside the country, recommendations can be provided upon request.
Currently open for new opportunities in retail, distribution or other roles concerning of management, marketing or logistics. Ready to relocate inside the country or abroad.
---
Зберегти у відгуки
---
Схожі резюме
---