Сайт поиска работы №1 в Украине
Резюме от 30 ноября 2016
PRO
Медведева Елена
Project manager
Полная занятость.
Дата рождения:

6 января 1990

(27 лет)

Город:

Киев

Готов к переезду:

Львов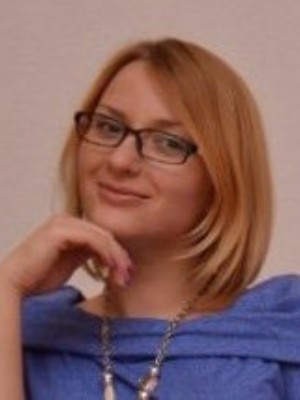 ---
Контактная информация
Получить контакты этого резюме можно на странице https://www.work.ua/resumes/3507625/
---
Опыт работы
Leading Specialist of Facility Management / Project Manager (in construction field)
с 11.2013 по 06.2016 (2 года 7 месяцев)
First Realty Brokerage Ltd., Kyiv (Real Estate)
First Realty Brokerage is a national wide real estate consulting agency, which specializes in consulting, brokerage and facility management services.

Targeted audience: International companies and non-profitable organisations.

My successful work as the FM/PM manager with such Clients:
- Hewlett-Packards Enterprises
- Ericsson
- Astra Zeneca
- TEVA
- Herbalife
- ING Bank

LEADING SPECIALIST OF FACILITY MANAGEMENT - RESPONSIBILITIES:

I was responsible for the management of services and processes that support the core business of a Client's organisation:
- Customer management (out-sourcing Account Manager for corporate international clients);
- Preparing documents to put out tenders for contractors;
- Procurement and contract management;
- Sourcing new suppliers;
- Cost control;
- Weekly reports to Client's top management;
- Supervising and coordinating work of contractors;
- Calculating and comparing costs for required goods or services to achieve maximum value for money;
- Directing, coordinating and planning essential central services such as reception, security, maintenance, mail, archiving, cleaning, space planning, waste disposal and recycling;
- Checking that agreed work by staff or contractors has been completed satisfactorily and following up on any deficiencies;
- Promotion of Facility and Project management directions (searching and selecting tools for daily workflow optimisation – experience of work in JIRA, Fluenta etc; taking part in creation of a company's new website: http://ua.frbrokerage.net/ )

PROJECT MANAGER (in construction field) - RESPONSIBILITIES:

Leading all functions of construction project management including:
- Project planning;
- Budgeting;
- Scheduling;
- Progress reporting to Client's top managers;
- Staff managing;
- Supervising of sub-contractors and meeting deadlines.
Architect
с 09.2012 по 09.2013 (1 год)
MistoBudProekt, Kyiv (Architecture and Design bureau)
Interior Designer
с 06.2011 по 05.2012 (11 месяцев)
Huzhou Dong Yi Rising-Sun Decoration Ltd., China (Architecture and Design bureau)
Junior Architect
с 09.2010 по 06.2011 (9 месяцев)
Huzhou Zhongjie Sheji Guwen Ltd., China (Architecture and Design bureau)
---
Образование
Huzhou Teachers University
"Designer of an environment", China
Высшее, с 09.2009 по 06.2012 (2 года 9 месяцев)
Kyiv college of Construction, Architecture and Design
Architect, Kyiv
Среднее специальное, с 09.2005 по 06.2009 (3 года 9 месяцев)
---
Знание языков
English — эксперт
Chinese — начинающий
Russian, Ukrainian — эксперт
---
Дополнительная информация
Personal statement:

The main goal as Project Manager is to make sure that the project runs smoothly by tracking project progresses
and timely communicating its status to management and project members, as well as making sure that project members
communicate with each other. I will do this by implementing management skills that I have, appropriate control and
conflict intervention in collaboration with my superiors and the managerial team. My three years of experience as an
Account Manager (FM/PM manager) has broadened my knowledge of project administration and improved my abilities to
adapt with changing circumstances which is inevitable in any project. In conclusion, I would like to say that I'm very interested in working in the IT industry and
planning to grow further.

Core skills and competences:

- Written and verbal English (Upper-Intermediate)
- 3 years of experience working with international corporate clients (Account manager experience)
- Ability to work with high multitasking
- Project Management skills (Organization, Scheduling, Negotiation)
- High experience of constant communication with customers and top-management
- Knowledge of agile software development methodologies
- Skilled in providing excellent client services
- Highly experienced in managing and delivering assigned projects
- Ability to prioritize tasks and allocate time wisely
- Client centric view of requirements
- Contract management and Procurement skills
- Familiarity with JIRA
- Team player
- Chinese degree
- Pleasant voice; responsible, motivated, goal oriented
Сохранить в отклики
Похожие резюме