Сайт поиска работы №1 в Украине
Пятуха Павел
Junior QA Engineer
Полная занятость.
Дата рождения:

2 февраля 1983

(34 года)

Город:

Харьков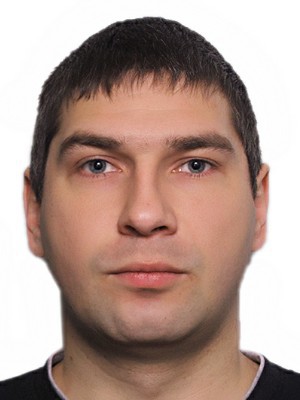 ---
Контактная информация
Получить контакты этого резюме можно на странице https://www.work.ua/resumes/3516117/
---
Дополнительная информация
Pavel Pyatukha
Mobile phone: [открыть контакты](см. выше в блоке «контактная информация»)
E-mail: [открыть контакты](см. выше в блоке «контактная информация»)

Date of birth: February 02, 1983
Status : Single

Objective:
Full-time position as a Junior QA Engineer

Skills:

Testing: Testing theory, Bug tracking, Testing documentation, Agile methodologies
Tools: Selenium IDE, SQLite, VirtualBox, Jira, MS Office, WordPress (basic: http://vityaz.hol.es),
OpenCart (beginner)
Additional Tools: GIMP, Paint.Net
Operating Systems: Advanced user of DOS, Android, Chrome OS, Windows98,
Windows ME, Windows XP, Widows Vista, Windows 7, Windows 8.1, Windows 10,
Ubuntu-based OSs (Ubuntu, Mint, Deepin), Debian-based OSs (Mint), Gentoo based
OSs (calculate) others
GUI: Gnome, KDE, MATE, Cinnamon, Compiz, XFCE, LXDE and others
Internet: Chrome, Chromium, FireFox, Safari, IE, Edge, Opera, Rekonq, SeaMonkey,
TorBrowser and others
Programming Skills: Pascal, HTML (basic: http://beautyplace.com.ua), SQL (basic)
English: Pre-intermediate
Personal skills:
Fast learning capability, craving for new, honesty, sociable, have sense of humor.
Education:
NTUKPI National Technical University of Kharkov Polytechnic Institute
Automatics and Instrument making

Additioonal education:
1. Sep. 2014 - Dec. 2014 Source-IT courses, "QA and Testing"
2. Nov. 2007 - Jan. 2008 Driving license, Category B

Work experience:
2005 - Present
Cell phone, tablet, laptop, PC repair (software and hardware), small websites
development.

Sept. 2008 - Feb.2015
Own business.

Mar. 2005 - Oct. 2008
"Trade house "Nova Tec" Ltd. Kharkiv's branch office
Sales specialist, contracts, direct sales, creating technical documentation, basic-level
accountancy.

Jul. 2004 - Feb 2005
"Metro cash and carry Ukraine" Ltd.
Supermarket worker at department of household appliances.

Oct. 2001 - Apr. 2004
"Warmth" Ltd.
Executive director, contracts, sales specialist, basic-level accountancy.

Interests and hobbies:
Free energy, alternative energy sources, IT-news, discovery science, sci-fi movies,
cycling.
Сохранить в отклики
Похожие резюме