Сайт поиска работы №1 в Украине
Резюме от 18 июня 2018 PRO
Lobach
Taras
QA Engineer
Полная занятость.
Дата рождения:

11 апреля 1994

(24 года)

Город:

Львов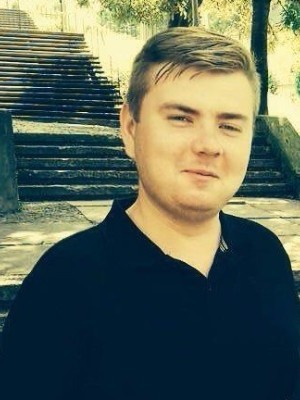 ---
Контактная информация
Соискатель указал телефон и эл. почту.
Получить контакты этого резюме можно на странице https://www.work.ua/resumes/3664325/
---
Опыт работы
QA Engineer
с 09.2017 по наст. время (9 месяцев)
Auspex, Львів (IT)
•Coordination and management of measures to improve the quality of the product.
•Testing software to ensure correct operation, in accordance with the requirements
•Automation of business process
•Testing and development CRM, CMS systems
•Estimate, prioritize, plan and coordinate testing activities
•Liaise with internal teams (developers and product managers) to identify system requirements
•Filling databases with test data
•Writing clear and understandable reports on software errors
•Control of fixing bugs by software developer
QA Engineer
с 03.2017 по 09.2017 (6 месяцев)
uTest, Львів (IT)
•Review requirements, specifications and technical design
•Create detailed, comprehensive and well-structured test plans and test cases
•Web and mobile testing
Game QA Tester
с 02.2017 по 03.2017 (1 месяц)
Gameloft, Львів (IT)
•Tested mobile IOS application.
•Submitted bugs in QA Database.
•Developed checklists based on technical documentation.
•Made cross-platform testing.
Software QA Engineer
с 06.2016 по 08.2016 (2 месяца)
Energy Telecom project, Львів (IT)
•Tested web-based application created for collecting data about contact information and telecommunication/energy services needs of a person (household).
•Validated and verified a technical documentation for contradictions, ambiguities and incompleteness.
•Developed test cases for functional testing of the application (black box).
•Validated application's GUI for compliance with Usability guidelines published by US Department of Health and Human Services.
•Researched software anomalies and defects to minimize number of steps to reproduce the problem.
•Wrote easy-to-reproduce bug reports and reported them in Jira.
•Made cross-browser (MSIE, Firefox, Opera, Safari, Chrome) testing.
Software QA Engineer
с 04.2016 по 06.2016 (2 месяца)
Resume Builder project, Львів (IT)
•Performed manual black box testing from Beta-version.
•Performed validation and verification of the specification.
•Wrote high-quality test cases based on technical documentation.
•Executed test cases and reported found bugs via Jira.
•Validated application's GUI for compliance with Usability guidelines published by Microsoft.
•Participated in cross-platform (Windows 8/7/XP) testing.
•Executed ad hoc and exploratory test procedures at all the stages of SDLC.
•Provided installation and configuration of Operating Systems, Drivers, etc.
---
Образование
Ukrainian national forestry university
Institute of mechanical engineering, automation and computer integrated technologies, Львів
Высшее, с 09.2012 по 01.2016 (3 года 4 месяца)
(finished with honour)
Lviv Automobile and Road Construction College at the National University "Lviv Polytechnic"
Maintenance and repair of lifting vehicles and road construction machinery and equipment, Львів
Неоконченное высшее, с 09.2008 по 06.2012 (3 года 9 месяцев)
---
Дополнительное образование
Java for testers course (2017)
Selenium WebDriver Training with Java Basics (2017)
---
Профессиональные навыки
Навыки работы с компьютером
•Hand-on experience in testing of web-based software applications and Windows applications.
•Experience in different types of testing: performance, load, black box, usability, functional, Ad-hoc, GUI testing, smoke.
•Experience in test cases writing and bug reporting.
•Experience in bug tracking using most popular Bug Tracking System.
•Excellent understanding the role of the QA Team in Software Development Life Cycle.
•Basic SQL knowledge.
•Ability to learn new technologies and challenging concepts quick
•Browsers: Internet Explorer, Firefox, Chrome, Safari, Opera.
•Platforms: Windows 10/8/7/XP
•Bug Tracking: Jira, Mantis.
•Tools: Git, Selenium, IntelliJ IDEA, Eclipse, Jmeter.
---
Знание языков
Английский — средний
Украинский — эксперт
Русский — эксперт
Сохранить в отклики
Похожие резюме
---