Сайт пошуку роботи №1 в Україні
Резюме від 30 серпня 2018 PRO
Медынская Эллина
Станиславовна
PR-менеджер
Повна зайнятість, неповна зайнятість, дистанційна робота.
Вік:

26 років

Місто:

Харків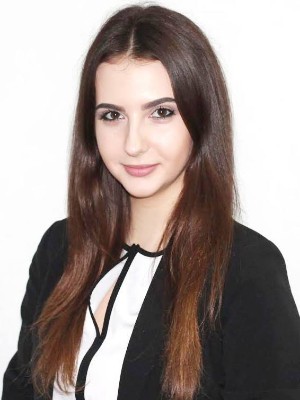 ---
Контактна інформація
Шукач вказав телефон, адресу та ел. пошту.
Отримати контакти цього резюме можна на сторінці https://www.work.ua/resumes/3776968/
---
Досвід роботи
PR & Marketing Consultant
з 02.2017 по нині (1 рік 11 місяців)
GlobalLogic, Харьков (IT)
- Prepare and suggest marketing and PR strategies;
- Develop and execute the annual marketing and PR plan/tactics to achieve the Company's objectives;
- Manage all local marketing activities (brand management, marketing communications, events etc.) and PR activities (cooperation with media, preparation of articles and publications, interviews etc.) in cooperation with country's marketing and PR team and local stakeholders;
- Deliver all marketing and PR activities within the agreed budget;
- Search for vendors and control high quality level of services, сonduct tender procedures for new vendors if needed;
- Manage digital resources owned by GlobalLogic Ukraine (SMM);
- Active work with texts;
- Development of partnerships.
PR & Event Coordinator, Events Moderator
з 01.2017 по 08.2017 (7 місяців)
Ukrenergo Laboratories, Киев (Power engineering)
- Creation of the concept of the project and the stages of the project, the construction of a funnel for the selection of participants;
- Development of PR-plan and PR -strategy;
- The development of information partnerships and the work with contractors;
- Development of a plan for organizing and conducting activities under the Project;
- Attraction of participants for all stages of the project, provision of competitive selection;
- Creation and development of the pages in social networks;
- Communication with mass media;
- Organization and participation in a press-conferences, broadcasts on radio and television;
- Writing and distribution of releases, participation in interviews;
- The creation of a plan of the events and their moderation;
- Development of informational content for PR-support.

Events in figures:
- 3 cities - Kharkiv, Kyiv, Lviv;
- almost 1000 participants
- more than 50 partner universities;
- nearly 500 publications in the media;
- 2 press conferences;
- 15 aired on TV;
- more than 4,500,00 audience coverage.
Head of International Cooperation Department
з 12.2015 по 01.2017 (1 рік 1 місяць)
Kharkiv National University of Radioelectronics, Харьков (Высшее образование)
- Development and implementation the International Cooperation Strategy of the University;
- Coordination of structural divisions of the University and the students' government for the development of international cooperation, education and opportunities for international scientific and techno-logical activities, training and skills development, international cooperation and other forms of international contacts;
- PR strategy creation and implementation, including promo-materials, brand-book, web-based promo-tools (blogs, articles, social networks);
- Organization of the strategic planning sessions, seminars, workshops, public lectures, design schools for students and professors of Kharkiv;
- Creation and development of the «Start Up Factory NURE» business incubator. Organization of events, training sessions, partnerships with mentors and investors, combining regional start-up movements;
- Work with reputation, information attacks, creating a personal brand.
PR-Manager, Project Manager
з 11.2015 по 02.2017 (1 рік 3 місяці)
Ukrainian Institute of Regional Development, Харьков (NGO)
Implementation of projects of the Institute, ensuring internal and external communications, full PR-support projects of the Institute and its activities, coordinating the preparation and implementation of activities of different levels.

- The Fourth International Business Forum, participated in organizing and moderation, provide support the arrival of foreign delegations, full support for the participation of the Polish business mission.
- «Kharkiv - a strategy for success» and a series of round tables meetings for creation of the Kharkiv development strategy until 2020;
- Kharkiv Educational Forum – general organization of the Forum.
Personal Assistant to Managing Partner
з 05.2014 по 11.2015 (1 рік 6 місяців)
ILF Law Firm, Харьков (Юридические услуги)
- Coordination of administrative team and creation of company referents system;
- Coordination of internal communications of the Holding, organization and coordination of the Holding units («Artpolis», «ILF-Communication», «Familia» restaurant);
- Creation of reports, databases, presentations and preparing for public speeches;
- Organization of strategic planning sessions, coordination of appointments and meetings (taking minutes of meetings, administrative tasks) and travel (including overseas);
- Participation in the creation and implementation of company standards;
- Running personal errands;
- The organization of internal and external events.
- Creation and maintenance of groups in social networks, the development and management of project sites.

- "Еvropeyskі vechornytsi" - 4 events, each of which involved more than 200 participants and more than 20 partners.
- "Pіvrokusvobody" - a series of 4 documentary novels about the events in the period from June 2014 to March 2015 in the ATOarea.
- «Discovering & Leading» - a program for high school students to develop leadership skills.
- During Economic Forum in Krynica-Zdruj (Poland) organization of the Polish-Ukrainian panel discussion "European integration in agribusiness: a reboot is inevitable," with the participation of Minister of Agrarian Policy and food of Ukraine.
Manager
з 04.2013 по 11.2015 (2 роки 7 місяців)
Honorary Consulate of Germany in Kharkiv, Харьков (Государственный сектор)
- Organization of events at various levels (diplomatic meetings, international forums, round tables, discussions, etc.);
- Organization and moderation of press conferences;
- Creation of official-governmental letters;
- Creation and development of the Consulate groups in social networks, the development of a personal Consul brand;
- Development of partnership with journalists.

Coordinate the preparation and holding forums and conferences:
- The first German-Ukrainian Forum "Bioenergy, energy efficiency and agribusiness" (350 participants);
- East Ukrainian agrarian forum in an international forum for the development of family farms «AGROPORT» (600 participants);
- Medical conference "the International Partnership as a catalyst for the implementation of health reform in the Kharkiv region" (390 participants).
Junior HR Manager
з 04.2013 по 05.2014 (1 рік 1 місяць)
ILF Law Firm, Харьков (Юридические услуги)
Searching and selection of candidates, review sites for job search, interviewing and assessment center providing, analysis of wages, conducting performance appraisal, organization of corporate training sessions, team building, induction and adaptation of new employees, conducting internal corporate interviews, organization of internal training sessions and training sessions for students.
---
Освіта
НТУ "ХПИ"
Бизнес и финансы, менеджмент ВЭД, Харьков
Вища, з 09.2009 по 09.2015 (6 років)
Специальность — менеджмент внешнеэкономической деятельности. Степень - магистра. Обучение полностью на английском языке.
---
Додаткова освіта
International Offices: Best Practices by British Council Ukraine

(2016, 1 месяц)

"Ukrainian renewable energy clusters - a real tool for development and effective cooperation Ukrainian SMEs" (Lublin, Poland).

(2016, 2 месяца)

International School "Polish experience in project management" (Lublin, Poland).

(2016, 2 недели)

«SMM Weekend»

(2015, 2 дня)

Das Nurnberger Haus in Charkiw, курсы немецкого языка

(2014, 2 года)

HR Karazin School

(2013, 10 месяцев)
---
Професійні та інші навички
Навички роботи з комп'ютером
MS Office, Google Products, Youtube, eSputnik, Blogger, Facebook , LinkedIn, Instagram, Twitter, SlideShare, Trello, bit.ly, WordPress.
---
Знання мов
Англійська — просунутий
Німецька — початковий
Польська — початковий
---
Додаткова інформація
Active and proactive, positive and responsible, hard-working, high-efficiency, multi-tasking, discipline and communicable, creative and stress resistance.
---
Зберегти у відгуки
---
Схожі резюме
---