Сайт поиска работы №1 в Украине
Кропельницька Валерія Володимирівна
Менеджер по рекламе,
4 000 грн/мес.
Полная занятость.
Дата рождения:

1 мая 1996

(21 год)

Город:

Тернополь

Готов к переезду:

Львов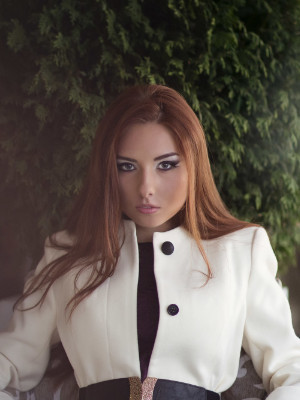 ---
Контактная информация
Получить контакты этого резюме можно на странице https://www.work.ua/resumes/3853924/
---
Опыт работы
Media manager
с 02.2017 по 02.2017 (меньше месяца)
Oxford Medical Ternopil, Ternopil (medical care)
During the internship I was doing this kind of work:

-Writing articles about medicine ;

-the Creation of billbords and banners; -introduction to radio partners in Ternopil;

-Recording the video on the radio; -familiarization with the best accommodation billbord the city;

-monitoring and reviewing the preparation of media plan.
Маркетолог і менеджер із продажів
с 06.2016 по 08.2016 (2 месяца)
СМП " Сателіт",, Тернопіль (Роздрібна торгівля)
Sale: ( sale of professional equipment for catering establishments and shops; provision of Advisory services; conduct commercial negotiations with customers in the interests of the Company; the clarification of customer needs in products; receive and process customer orders; promotion of the goods in OLX)

Manager:( participated in designing the dining room Mikulinetska bakery; developed commercial offer for the customer)

Business or sector Complex equipment of catering establishments and trade.
Team Lead
с 02.2014 по 07.2014 (5 месяцев)
AIESEC, Тернопіль (public organization)
- Managing team (motivation of team members; control over execution of tasks; creating a good working climate ;workflow and distribution of tasks between participants;conflict resolution)
Marketing activities( online marketing, direct marketing, organization of presentations and participation in them as a presenter)
---
Образование
Тернопільськи національний університет
Україно-нідерландський факультет, Тернопіль
Высшее, с 09.2013 по 06.2017 (3 года 9 месяцев)
---
Знание языков
---
Дополнительная информация
PERSONAL INFORMATION
Valeriia Kropelnytska

16, Yaremy, 46001 Ternopil (Ukraine)

[открыть контакты](см. выше в блоке «контактная информация»)

[открыть контакты](см. выше в блоке «контактная информация»)

https://www.facebook.com/va.krop https://vk.com/va.krop https://www.instagram.com/va.krop/ https://www.linkedin.com/in/valeria-kropelnytska-648878107?trk=nav_responsive_tab_profile_pic

Skype valeriakrop | WhatsApp [открыть контакты](см. выше в блоке «контактная информация») | Viber [открыть контакты](см. выше в блоке «контактная информация»)

Sex Female | Date of birth 1 May 1996 | Nationality Ukrainian

WORK EXPERIENCE

EDUCATION AND TRAINING

01/09/2013–Present
International Managment
Bachelor's degree

Ternopil National Economic Univercity, Ternopil (Ukraine)
www.tneu.edu.ua

Main subjects
- Managment: personnel management, operations management, conflict management;
​Economic: international economic relations, econometrics, macro-, microeconomics.

PERSONAL SKILLS
Russian
C2

English
B2
Certificate. Given the seal of the University at Campbellsville,Kentucky

German
A2

Communication skills
- good communication skills gained throught my experience as team leader in AISEC​ and through my experience as sales manager​​;
- exellent debates skills​ gained throught my experience in speeches before public and discussion with them in AISEC and University​;
- good contact skills with mass people gained through my experience in participation in public presentations of the organization​ in AISEC;
- ​good communication skills gained through my experience as sales manager.​

Organisational / managerial skills
- leadership ( was responsible for a team of 7 people in AISEC)​
- organizational skills ( organized team work on tasks in public organizations in AISEC)
- project man​agement skills gained as a member of the organization of the project equipment of the dining room for the bread factory; ​​​ ​​​​​​​​
- conflict management ( decided different kinds of conflicts, based on the grounds of dissatisfaction concerning the leadership of the organization, the implementation of projects)

Job-related skills
- good knowledge of process control personnel
- coaching skills (I was responsible for training and induction of new members in the organization AISEC)
-Recruiting ( doing the interviews; the consideration of the summary in the organization​ AISEC)

Digital competence
SELF-ASSESSMENT

Information processing
Communication
Content creation
Safety
Problem solving

Independent user
Independent user
Basic user
Proficient user
Independent user

Digital competences - Self-assessment grid

- good command of office suite(MS Office,);- have some practice command of photo editing software(Adobe Photoshop CS 6,7).
Сохранить в отклики
Похожие резюме