Сайт пошуку роботи №1 в Україні
Резюме від 7 грудня 2018 PRO
Смоленцева
Анна
Support manager, assistant
, 15 000 грн
Дистанційна робота.
Вік:

35 років

Місто:

Одеса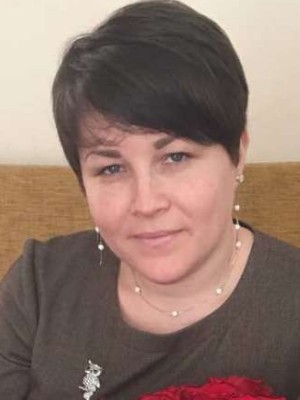 ---
Контактна інформація
Шукач вказав телефон, адресу та ел. пошту.
Отримати контакти цього резюме можна на сторінці https://www.work.ua/resumes/3871475/
---
Досвід роботи
Content Manager (remotely, part-time, project job)
з 05.2018 по 09.2018 (4 місяці)
Mygun.pro, Kiev, Одесса (Websites Developing)
- filling in data on the website;
- searching for a description in English on the manufacturers' websites;
- searching and basic photo processing;
- communication with users on US forums in order to obtain the necessary information;
- filling in the necessary information on the website.
Reservation Manager (remote)
з 06.2017 по 06.2018 (1 рік)
Via Travel, Одесса (Tour operator)
- receiving calls
- processing of requests for hotels, transfers and other additional services
- getting information about rates and booking directly in hotels around the world
- booking hotels and transfers and additional services
- work with different booking systems
Administrator of invoices in CRM Zoho (remote)
з 08.2016 по 03.2017 (7 місяців)
Genio Team, Одесса (Trainings)
- Control of the correctness of filling the information in the database
- Billing in the CRM
Office-manager
з 09.2014 по 06.2017 (2 роки 9 місяців)
Veles Agro, Одесса (Manufacturer of tillers and spare parts)
- Receiving calls
- Execution of orders manager
- Control of the office of life
- Order office supplies, medical supplies
Administrator
з 06.2014 по 09.2014 (3 місяці)
Hotel "Tucan", Одесса (Accommodations)
- Reception and accommodation
- Control of the maids
- Primary accounting, cash
Content-manager
з 11.2013 по 06.2014 (7 місяців)
online shop MixCosmetic, Одесса (Cosmetics)
- Product photography and subsequent image processing
- Product design: description and photo layout
- Basics of SEO
- Receiving and ordering online
- Consulting clients on the existing product
The administrator, assistant manager
з 09.2006 по 09.2013 (7 років)
Skyline Electronics Service Center, Одесса (Repair of computers and peripheral equipment)
-Work With courier services customers
-Work In multiple bases of accounting
-Manage The work of employees: setting targets and check their performance
-Signing and issuance of documentation
-Providing Office needs: office supplies, household. needs
- Communication with customers
-Answer Calls, the redistribution of calls
-Consultations customers for the company's services
- Accounting (Inspection of incoming payments (cash. And b / cash) and their distribution)
-Reception and statement accessories
---
Освіта
Odessa National Academy of Refrigeration
Engineer of computer networks and systems, Одесса
Вища, з 09.2000 по 06.2005 (4 роки 9 місяців)
---
Додаткова освіта
"Shevchenko courses" English

(September 2003 - June 2006)

IT-academy computer courses. WEB-programming.

(October 2015 -. December 2015.)

Tourism management courses

(May - July 2016)

"Institute of Professional Technology" (courses), administrator of the hotel and restaurant

(April 2014 - June 2014)

Courses of the reservation system Amadeus. www.aviatour-expert.ru

(from 6 to 22 September 2017)

IELTS certificate (general) - English level – Upper-Intermediate (B2)

(June 2018)
---
Професійні та інші навички
Навички роботи з комп'ютером
Computer skills, software
Experienced PC user (1C 7.0 and 8.2; MS Office: Word, Exel, Outlook;Google Docs, Internet; B52, CMS-system (Magento), 1C-Bitrix, Prom.ua (administrative panel) Photoshop, Paint, FineReader), Amadeus.
Slack, TravelBox, Zendesk, Groove
Confident practical knowledge of HTML, CSS (HTML5, CSS3).
---
Знання мов
Англійська — середній
Італійська — початковий
Арабська — початковий
---
Додаткова інформація
Not married, no children.
Hobbies: fitness, languages, knitting, sewing, traveling.
No harmful habits.
The executive, sociable, punctual, friendly, responsible, attentive, organized, energetic.

IELTS certificate (general) - B2

Ready to learn new skills in a short time.
---
Зберегти у відгуки
---
Схожі резюме
---