Сайт пошуку роботи №1 в Україні
Резюме від 28 лютого 2017
Blachkovsky
Sergei
Sales manager
, 15 000 грн
Повна зайнятість.
Вік:

31 рік

Місто:

Львів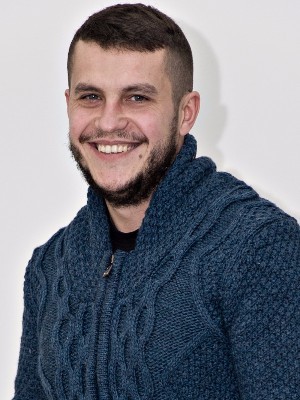 ---
Контактна інформація
Шукач вказав телефон та ел. пошту.
Отримати контакти цього резюме можна на сторінці https://www.work.ua/resumes/3890765/
---
Додаткова інформація
Sergey Blachkovsky
Sales Manager

Lviv, Ukraine
[відкрити контакти](див. вище в блоці «контактна інформація»)
[відкрити контакти](див. вище в блоці «контактна інформація»)
Skype: blachkovsky

Summary of Experience:
More than 5 years of rich work experience as sales manager and 1 year of experience as Self-employed. Also I obtained 4 years experience as a Head of Partner Relationships department position in after-sales service company.

Self-employed Adv-Photographer
08/2015 – 12/2016 (1 year) Lviv, Ukraine
Advertising photography for designers and web sites.

Head of PR department
05/2011 – 07/2015 (4 year 2 month) Moscow, Russia
After-sales service company "Ryki iz plech" (http://www.ruki-iz-plech.ru/)
Company is engaged in the repair and maintenance of small and large household appliances, all kinds of electronics, repair of apartments

Responsibilities:
-The development of a partner network
-Organization and management of sales: finding potential clients conduct commercial negotiations with customers
-Provide clients with information about the company and company's special offers;
-Ensuring sales: receipt and processing of customer orders
-Control timely payment for the sold products.
-Conducting negotiations, presentations, preparation of business proposals

Achievements:
Implementation of the sales plan.
Conclusion of contracts with large companies:
Yandex, Yandex Money, Yulmart, Eldorado, Enter, MGTS.

Sales Manager
12/2007 -05/2011 (3 years 6 month) Moscow, Russia
Startup company in digital signage segments "Visiosmart".( http://visiosmart.ru/ ) Russia's first open web platform Digital Signage. It is used to quickly launch advertising campaigns that reach the target audience in the right place for a contact at the right time.

Responsibilities:
-Sale of advertising media digital signage own production
-Selling advertising on video sites of its own production.
-Active search for customers.
-Cold calls.
-Preparation of commercial proposals.
-Meetings with company executives.
-Full responsibility for the transaction. Project management from zero to long and mutually beneficial relations.

Achievements:
Development direction of digital signage and customer base from scratch. Bringing to an affiliate program network of petrol stations Gazprom

Sales manager/ Sales Representative
12/2005 – 12/2007 (2 year s) Ukraine, Lviv
Distribution Company "Trojanda zaxid"
Company sells retail food products.

Responsibilities:
-Development of the existing customer base.
-Implementation of sales plans.
-Control receivables.
-Formation of orders.
-Participation in negotiations
-Conclusion of contracts
-Planning, monitoring, reporting. Work with retailers.

Achievements:
When I joined the company, there were 70 customers on the route, when I left, the number of customers increased to 137 clients.

Service Engineer
01/2004-12/2005 (1year 12 month) Lviv, Ukraine
S-Company
Responsibilities:
-Tuning of local networks\installing software (Windows, Linux)
- Diagnosis and repair of computers
-Troubleshooting in the software and hardware\customer communication

Languages:
Ukrainian – native
Russian - advanced
English – intermediate (visiting English courses)
Poland – elementary

Driver's license - cat. B

Personal Qualities: proactive, result-oriented, curious, attentive to the details, have a good imagination, logical thinking, ability to focus and dissect, discipline, constructive communication.

Courses:
2016 - Quality Control Courses in Testing School SQA (http://sqa.lviv.ua/)
2010 - Courses Personal Growth Academy of genetic psychology Dmitry Kalinsky (http://www.kalinski.ru/)
01.2017 – till now - Udemy - The Web Developer Bootcamp
- Prometheus - Business English
- Prometheus - Software Testing Fundamental
- Prometheus - Python Basics

Education:
2004 - 2012 Lviv Polytechnic National University
Faculty: Electrician
Degree: MA
Hobby: Thai Boxing, Photo, Travelling.
---
Зберегти у відгуки
---
Схожі резюме
---