Сайт пошуку роботи №1 в Україні
Резюме від 11 червня 2018 PRO
Pronchenkov
Ivan
Digital marketing manager
, 40 000 грн
Повна зайнятість.
Вік:

40 років

Місто:

Київ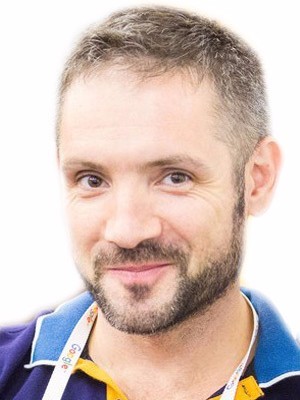 ---
Контактна інформація
Шукач вказав телефон та ел. пошту.
Отримати контакти цього резюме можна на сторінці https://www.work.ua/resumes/3907781/
---
Досвід роботи
Digital marketing manager
з 04.2017 по нині (1 рік 9 місяців)
bellfor.info, Kiev (e-commerce)
Manage and optimization advertising campaigns in Google Adwords (display, search, remarketing, shopping), Bing, Facebook, Amazon (SEO, PPC), SEO optimization. SMM. E-mail marketing. Website redesign and usability improvement, launch and promote a new products, co-ordination of freelancers, create, estimate and control of a tasks for programmers based on scrum framework.
Online marketing specialist
з 04.2016 по 01.2017 (9 місяців)
Cashback service letyshops.ru, Винница (Cashback)
Develop and manage advertising campaigns from creating a concept to realization and optimization in Google Adwords, Yandex Direct, Youtube, Facebook, Instagram, VKontakte, MyTarget.
Provide analysis of ad campaigns performances through reporting and analytics, including data analysis and monthly performance reports.
Media purchasing from top bloggers, leading online resources, teaser networks, etc. Negotiate price and placement for advertisements by different models like CPC, CPM, CPA, CPL.
Identify missed opportunities for campaign improvement and improve them accordingly
Collaborating with marketing team to provide relevant data on website performance and providing insights and actionable recommendations for conversion rate improvement.
SEA / SEO specialist.
з 07.2015 по 04.2016 (9 місяців)
hotels24.ua, Винница (booking hotels site)
Create and optimize advertising campaigns in Google Adwords and Yandex.Direct.
Research, testing and implementation of various advertising tactics.
Internal SEO-optimization: work with CMS, optimization of metatags, setting redirects, analysis and extension of semantic core, SEO-site audit.
A/B testing ads, texts, landing pages (setting experiments in Google Analytics).
Linkbuilding, tasks for copywriters, edit articles, optimize anchors.
Participation in meetings of the marketing department, discussion new marketing features and actions, creation new landing pages.
Analysis and implementation of new marketing strategies for promotion of the site.
SEA manager
з 03.2015 по 07.2015 (4 місяці)
advertising agency GIX, Киев (advertising)
Running new advertising campaigns in Google Adwords and Yandex Direct, daily optimization of the current campaigns. Optimization of the landing pages, writing texts and filling sites with content, work with Wordpress, Joomla.
Lawyer
з 02.2004 по 03.2015 (11 років 1 місяць)
lawyer in private companies and private legal practice, Киев (law)
International program for youth
з 11.2001 по 11.2002 (1 рік)
au-pair program, Nienburg/Weser, Germany (international program)
---
Освіта
Kyiv National University of Trade and Economics
Economist-financier, Винница
Вища, з 09.2004 по 07.2006 (1 рік 10 місяців)
second higher education
International Slavic Institute
Jurisprudence, Almaty
Вища, з 09.1996 по 07.2001 (4 роки 10 місяців)
---
Додаткова освіта
Web-design Kiev course

(2014)

Google Analytics. EMPO school

(2015)
---
Знання мов
Англійська — просунутий
Німецька — просунутий
---
Додаткова інформація
Certification:
Google Adwords - Search, Display, Video, Mobile advertising;
Google Analytics;
https://www.google.com/partners/#i_profile;idtf=107368124192381774784;
Web-master Diploma Training Centre "Success", Kiev

Personal qualities:
Communicative, responsible, having good interpersonal and organizational skills, flexible, attentive to details, able to work under pressure, goal oriented

Hobbies:
Sports, music, reading, philosophy, learning languages, traveling.
---
Зберегти у відгуки
---
Схожі резюме
---