Сайт пошуку роботи №1 в Україні
Резюме від 15 листопада 2018 PRO
Колосов Алексей
Викторович
Product manager
, 25 000 грн
Повна зайнятість.
Вік:

34 роки

Місто:

Київ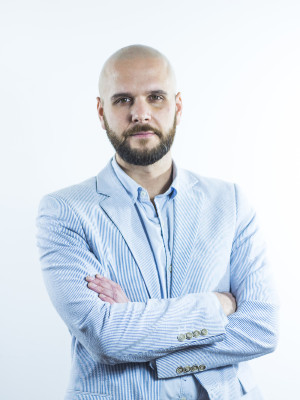 ---
Контактна інформація
Шукач вказав телефон та ел. пошту.
Отримати контакти цього резюме можна на сторінці https://www.work.ua/resumes/4019569/
---
Досвід роботи
Product manager (project work)
з 06.2018 по 09.2018 (3 місяці)
"A.B.S. Ukraine" LLC, Киев (online auto parts store www.exist.ua)
• Sales team training;
• Lubricants electronic catalog filling;
• ABC-analysis of the assortment, selection of KVI (key value items), stock minimax calculation, pricing;
• SEO handling optimisation;
• Templates, import forms, headings standardization;
• Development of instructions for filling the catalog, filling out templates, establishing goods, filling out forms, etc.
Product manager
з 01.2012 по 02.2017 (5 років 1 місяць)
Elit-Ukraine" Ltd, Киев (international spare parts importer, member of RHIAG, LKQ and ATR)
and pricing management of "Service" category – lubricants, cooling fluids, wiper blades, luggage systems, etc. Category growth up to 40% gross margin y/y;
•Conducting of technical seminars and trainings for customers and sales stuff;
•Selection and cooperation with Ukrainian and foreign suppliers. Special prices, terms of payment, bonuses arranging;
•Private label creation. Concept and visual development, vendor selection, manufacturing start up, sales and promotion. More than dozen successfully launched products
•Researching, reviewing & reporting on competitors & rival products;
•Advertising creation. Stimulating programs launch;
•Performing and arranging successful product demonstrations for customers.
•Performing sales, trend, and profitability analysis;
•Planning and developing the right marketing strategy.
Marketing-manager
з 12.2009 по 04.2011 (1 рік 4 місяці)
Camion-Oil Ltd, Киев (("Liqui Moly"TM and "Bizol"TM motor oils, car care, additives, technological liquids exclusive distributor)
•Market position assessment, development and implementation the promo concept for "Liqui Moly" brand;
•Development of the motorcycle program (up to 2010, growth of product category more than 38% compared to last year);
•Development, implementation and efficiency evaluation of BTL-events;
•Development and implementation of advertising campaigns in the mass-media;
•Media planning and coordination of the media agencies;
•Planning, implementation and maintenance of retailers loyalty program;
•Planning, development, validation and control the advertising budget
•Press releases, advertising texts, articles and slogans creating;
•Building long term relationships with suppliers, monitoring the order, ensuring the optimum price;
Marketing-manager
з 11.2007 по 05.2009 (1 рік 6 місяців)
"ROSENERGOMASH" CJSC, Киев (industrial electric motors manufacturer)
•Planning, concept development, vendor selection, and holding exhibitions in Ukraine and abroad - Russia, Kazakhstan, Germany;
•Develop and corporate website content filling. Writing articles, product catalogue creating;
•Promo materials development;
•Development of the concept, planning, implementation and evaluation of the effectiveness of advertising campaigns;
•Planning, development and report of all levels budgets;
•Marketing researches and analysis of products, prices and competitors
---
Освіта
Kyiv National University of Technology and Design
Economical, Киев
Вища, з 09.2002 по 07.2007 (4 роки 10 місяців)
University degree - master of marketing. Average score - 4.88
---
Додаткова освіта
Improvisation theater "Cherniy Kvadrat"

(February 2017 - present time)

Clever program agency, rhetoric and the art of public speaking

(2013, 1 month)
---
Професійні та інші навички
Навички роботи з комп'ютером


Professional PC user: Navision, CMS systems, MS office, strong skills in Excel

Strategic, tactical, operational planning

(7 років досвіду)




Просунутий, використовую в даний час.

Pricing and product portfolio management

(7 років досвіду)




Просунутий, використовую в даний час.

Implementation of positioning, promotion and sales strategies

(7 років досвіду)




Просунутий, використовую в даний час.

The development and launch of new products sales

(5 років досвіду)




Просунутий, використовую в даний час.

Private labels launching

(5 років досвіду)




Просунутий, використовую в даний час.

Lubricants

(7 років досвіду)




Просунутий, використовую в даний час.

Stuff and customers training

(5 років досвіду)




Просунутий, використовую в даний час.
---
Знання мов
Англійська — вище середнього
---
Рекомендації
Oleg Karpukno
Brand Ambassabor, ABS All Brake Systems B.V. - ABS, +380503123172, oleg.karpukhno@gmail.com
Petran Langeler
Export manager, Kroon-oil B.V., +31613360153, pl@kroon-oil.com
Sergey Palamarchuk
Head of R&D departament, "A.B.S. Ukraine" LLC, +380-50-3884-4743
---
Додаткова інформація
AREAS OF EXPERTISE
Product management;
Sales and marketing;
Product launching;
Brand marketing;
Packagie strategies;
Distribution;
Private Label;
Lubricants;
Automotive

PERSONAL SKILLS
Fluent English
Good communication skills
Eye for details
Quick learner
Action planning


---
Зберегти у відгуки
---
Схожі резюме
---