Сайт пошуку роботи №1 в Україні
Резюме від 6 жовтня 2018
Петраш
Ирина
Compliance, customer support manager
, 15 000 грн
Повна зайнятість.
Вік:

33 роки

Місто:

Київ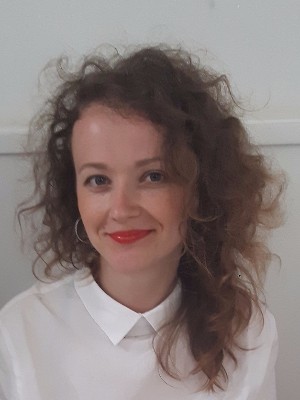 ---
Контактна інформація
Шукач вказав телефон, адресу та ел. пошту.
Отримати контакти цього резюме можна на сторінці https://www.work.ua/resumes/4325812/
---
Досвід роботи
Compliance manager
з 10.2017 по 06.2018 (8 місяців)
Milton Group, Киев (Finance)
Customer due diligence (CDD) of corporate clients (legal entities);
Reviewing of customers' documents;
Communication with clients;
Drafting KYC reports and recordkeeping;
Tracking customers' activity
Deputy Director and event manager
з 05.2017 по 10.2017 (5 місяців)
Frizzante Dance Studio, Киев (Entertainment)
Responsible for the successful managing of the dance studio
Head administrator
з 11.2016 по 05.2017 (6 місяців)
Arthur Murray Dance Studio, Киев (Entertainment)
Creating and updating schedules for staff, instructors and classes

Organizing and leading studio meetings and training

Creating a fun and effective work environment

Being knowledgeable on all policies and procedures put forth in the studio

Leading by example and maintaining consistent accountability for staff by training and coaching, ensuring adherence to policies, values and goals

Hiring and training new employees and instructors on procedures, instructions, and duties

Maintaining and updating studio documents, forms, signs, and charts

Controlling billing
Assistant of Brand manager
з 02.2015 по 08.2016 (1 рік 6 місяців)
Gioielleria Esposito, Неаполь (Fashion jewelry and watches)
Develop a plan that achieves company targets, market analysis - provide consumption based data analysis for the brand, work collaboratively with agencies/vendors and internal resources, manage the day-to-day logistics of the brand programs, translate insights into profitable product innovations
Sales consultant
з 10.2011 по 12.2015 (4 роки 2 місяці)
Gioielleria Esposito, Naples (Fashion jewelry and watches)
Identify and meet customer needs, provide information on products , responsible for cash processing and card payments, stock shelves with merchandise, give advice and guidance on product selection to customer, balance cash register and receipts, receive and store the delivery of large amount of stock , monitoring the situation of the market, ups and down, finding out the competitors , latest innovation of the products.
Brand manager
з 06.2010 по 08.2011 (1 рік 2 місяці)
BB Holding, Киев (Distribution)
Order perfumes from foreign partners and making budget for invoices
Create marketing company
Supply Broccard shops with selective perfumes such as Versace,Moschino,John Richmond,Jimmy Choo, Lanvin, Pacco Rabbane, Carolina Herrera etc
Translating and gathering all necessary documentation for customs clearing
---
Освіта
European University of Economy and Management
Manager in tourism and hotel organization, Черкассы
Вища, з 09.2003 по 07.2006 (2 роки 10 місяців)
---
Професійні та інші навички
Навички роботи з комп'ютером
Windows , Excel, Outlook Express, Internet Explorer, Power Point, Photo Shop,CRM different types
---
Знання мов
Англійська — середній
Італійська — середній
---
Додаткова інформація
PERSONAL DATA
Name: Iryna Petrash
Date of birth: 22.11.1985
Nationality: Ukrainian
Marital status: single
Email: [відкрити контакти](див. вище в блоці «контактна інформація»)
Skype: tinyira
Phone number: [відкрити контакти](див. вище в блоці «контактна інформація»)

OBJECTIVE :To continue my career with an organization that will utilize my MANAGEMENT, SUPERVISION & ADMINISTRATIVE skills to benefit mutual growth and success.
EDUCATION :
2003-2006 East European University of Economy and Management ,Cherkassy
Speciality – manager in tourism and hotel organization
ADDITIONAL EDUCATIONcourses of Italian language

PROFESSIONAL EXPERIENCE
October 2017-June 2018 -Compliance agent at Milton Group

Customer due diligence (CDD) of corporate clients (legal entities);
Reviewing of customers' documents;
Communication with clients;
Drafting KYC reports and recordkeeping;
Tracking customers' activity

May 2017-October 2017 Personal assistant and event manager dance studio Frizzante

October 2016- May 2017
Head administrator Dance Studio Arthur Murray Dance Studio

Assistant of Brand manager 2015-2016
Gioelliesposito, (fashion jewelry and watches) Naples, Corso Meridionale, 22/25b, Italy
develop a plan that achieves company targets, market analysis - provide consumption based data analysis for the brand, work collaboratively with agencies/vendors and internal resources, manage the day-to-day logistics of the brand programs, translate insights into profitable product innovations

Sale consultant 2011-2015
Gioielleria Esposito (fashion jewelry and watches), Naples, Corso Meridionale, 22/25b, Italy
Identify and meet customer needs, provide information on products , responsible for cash processing and card payments, stock shelves with merchandise, give advice and guidance on product selection to customer, balance cash register and receipts, receive and store the delivery of large amount of stock , monitoring the situation of the market, ups and down, finding out the competitors , latest innovation of the products.

Brand manager June 2010-august 2011 BB holding distributing company
Order perfumes from foreign partners and making budget for invoices
Create marketing company
Supply Broccard shops with selective perfumes such as Versace,Moschino,John Richmond,Jimmy Choo, Lanvin, Pacco Rabbane, Carolina Herrera etc
Translating and gathering all necessary documentation for customs clearing

Office manager February 2010-june 2010 -BB Holding distributing companyManager in tourism

2009-2010 Tour operator "Aurum", Kyiv , Ukraine
Caribbean direction. Provide tourists with all important information, create own exclusive itinerary and sale tours.

SKILLS
independent thinking, creative, innovative, energetic, confident and outgoing, ability to work in high-stress environments and to make complex decisions regarding pricing, strong numeracy skills, ability to accept responsibility, teamworking ability

Languages :
Ukrainian -native speaker, Russian- fluently, English –upper intermediate , Italian –upper intermediate
Driving license
category B

Computer skills:Windows , Excel, Outlook Express, Internet Explorer, Power Point, Photo Shop,CRM
---
Зберегти у відгуки
---
Схожі резюме
---