Сайт пошуку роботи №1 в Україні
Резюме від 6 листопада 2018 PRO
Олексієнко
Андрій
KAM, Account Manager
, 20 000 грн
Повна зайнятість, дистанційна робота.
Вік:

39 років

Місто:

Київ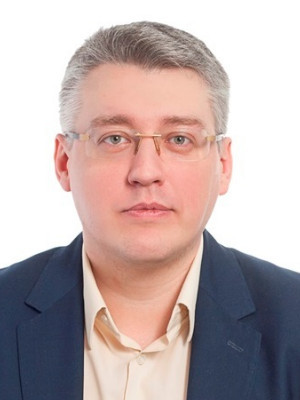 ---
Контактна інформація
Шукач вказав телефон та ел. пошту.
Отримати контакти цього резюме можна на сторінці https://www.work.ua/resumes/4954761/
---
Досвід роботи
Head of Underwriting, Reinsurance and Methodology
з 11.2017 по нині (1 рік)
Inter-Policy, Київ (Insurance)
Responsible for all lines of business. Market research and analysis. Arrange agreements. Support sales. Participate in tenders.
Underwriter
з 12.2013 по 05.2014 (5 місяців)
IC Indigo (Group of Companies NIKO), Київ (Insurance)
Functions and Responsibilities:

underwriting: setting rates and appraising autos; performance analysis, preparation of reports on company performance.
methodology: making of policies and related documents; methodological support of the selling personnel.
Head of Underwriting Department
з 07.2011 по 08.2013 (2 роки 1 місяць)
PJSC Arma, Київ (Insurance)
Projects and Achievements:

- successfully completed accreditation in a range of banks;
- developed insurance programs for car dealers;
- improved accounting system for commission payments, made automatic form for validation and accounting of commission fees (Excel);
- developed new ratemaking schemes on a number of products on the basis of underwriting result analysis;
- developed new products from scratch.

Functions and Responsibilities:

underwriting all lines of insurance, collecting information on requests for insurance, risk selection, quotation of risks, creating tariff calculators, negotiating insurance terms and conditions with intermediaries and customers, arranging reinsurance, preparation of contracts, inspection of commission fees reports, monitoring of individual policies and portfolios, control of policies renewals, supporting providers and regional divisions.
methodology: creation of insurance products and related internal documents, preparation of contracts for accreditations in banks, development of programs for car dealers and financial institutions, preparation and signing agency agreements on new insurance programs, preparing presentations and other methodological documents; preparation of reports on commission payments, and other reports on portfolio performance.
Chief Specialist of Corporate Sales Organisation Department
з 11.2010 по 06.2011 (7 місяців)
National Joint Stock Insurance Company Oranta, Київ (Insurance)
Projects and Achievements:

- won tenders that brought large cash inflows;
- closed big deals;
- provided assistance in stipulating agreement conditions and advocated tariffs before underwriters in completion of many deals that made local branches.

Functions and Responsibilities:

- negotiations with corporate clients on insurance conditions, contracting;
- preparation of documents for participation in tenders;
- work with company's local branches on the organization of corporate sales;
- preparation of presentations to stimulate sales;
- preparing reports on department's performance.
Insurance Broker
з 01.2010 по 10.2010 (9 місяців)
Insurance Broker, Київ (Insurance)
Functions and Responsibilities:

- finding new customers, making cold calls;
- advice on choosing an insurance company, optimal conditions of insurance;
- assistance in resolving losses.
Underwriter
з 04.2004 по 03.2009 (4 роки 11 місяців)
QBE Ukraine, Київ (Insurance)
Projects and Achievements:

- intensified cooperation with providers to motivate selling product;
- doubled incoming insurance premiums;
- participated in cooperation with intermediaries in negotiations with large corporate clients, gained high-premium agreements;
- made time-saving program tools for product pricing and issuing policies;

Functions and Responsibilities:

- had authority to sign agreements with 100, 000 Euro limit of liability;
- managed portfolio according to a company's budget;
- assessed and priced risk;
- conducted negotiations with intermediaries and clients;
- arranged insurance agreements conclusion and their accompanying, set policy terms and conditions;
- arranged reinsurance on large risks;
- provided product training to brokers, assistants and company representatives;
- prepared annual and current statistical reports on department's performance to the overseas head office.
---
Освіта
Kyiv National Economic University
Financial Market Master program, Київ
Вища, з 11.2009 по 01.2011 (1 рік 2 місяці)
International Solomon University
Finance, Київ
Вища, з 09.2000 по 06.2004 (3 роки 9 місяців)
The National University of Kyiv-Mohyla Academy
Sociology, Київ
Вища, з 09.1999 по 06.2003 (3 роки 9 місяців)
---
Професійні та інші навички
Навички роботи з комп'ютером
MS Office (Word, Excel, Power Point, Access), 1С, IBM Notes, SQL, X-Mind, other time management and project management software.
---
Знання мов
Англійська — просунутий
Німецька — середній
Українська — вільно
Російська — вільно
---
Додаткова інформація
- more than 10 years of professional experience as corporate sales, inside sales, client services, sales support, account manager;
business acumen;
- mastery of computer tools for computation, analysis, presentation and project management;
- 3 years experience as a business owner in e-commerce;
- english - advanced, german - intermediate;
- 11 years driving experience.
---
Зберегти у відгуки
---
Схожі резюме
---