Сайт пошуку роботи №1 в Україні
Резюме від 13 листопада 2018
Кореньков Иван
Викторович
QA engineer
Повна зайнятість.
Вік:

43 роки

Місто:

Київ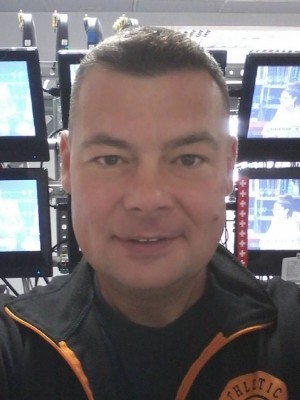 ---
Контактна інформація
Шукач вказав телефон та ел. пошту.
Отримати контакти цього резюме можна на сторінці https://www.work.ua/resumes/5009431/
---
Додаткова інформація
KORENKOV IVAN
Date of birth: 15.05.1975
Location: Ukraine, Kiev
Phone number: [відкрити контакти](див. вище в блоці «контактна інформація»)
E-mail: [відкрити контакти](див. вище в блоці «контактна інформація»)
Skype: or-beat75

PROFESSIONAL SUMMARY:
• Software manual quality assurance engineer with over 5 years of experience in the IT industry;
• Proficient in testing principles, methodologies, software development and bug life cycles;
• Experience in creation and updating test documentation;
• Involved in Functional, Integration, System, Regression, GUI and Sanity Testing;
• Working experience with several Bug tracking systems such as HP QC, Jira, TestLink;
• Well organized and communicative;
• I want to become a participant of high-quality software developing process team and take up QA/AQA position in the interesting project.

EXPERIENCE:

IntroPro as a Part of Luxoft Family:
QA Engineer. October 2017 – Present time. Project: Release (AT&T/DIRECTV).

IntroPro:
QA Engineer. May 2013 – October 2017. Project: NEL – Network Emulation Laboratory (DIRECTV).

Projects:
Embedded software development for telecommunication. Testing embedded software for Home-Media-Center satellite receivers.

Mobile software development for telecommunication systems. Testing of mobile/desktop application which provides downloading, recording and streaming
content using Home-Media-Center satellite receivers.

Responsibilities:
- Performing regression, sanity, black box, (partially grey box), functional, UI/UX, usability,
performance and Ad-Hoc testing.
- Writing bug reports in HP Quality Center, TestLink, JIRA database clearly to
communicate software issues.
- Supporting and updating test documentations: test suites, test cases.
- Testing new features and support of existing for TV Set Top Box.
- Testing new features and support of existing mobile/desktop application.
- Reviewing and analyzing requirements and specifications.
- Preparing test environment depending on needs of test configuration.
- Helping newcomers with understanding testing processes and software logic.
- Testing receiver's API using special web tool.

Summary of Skills:

Manual Testing, Writing Checklists, Test Cases, Test Suites, Bug
Reports, Black box, Grey Box, Test Design Techniques,
Smoke/Functional/GUI/Confirmation/Regression/Performance/ Stress/Ad-Hoc/Compatibility/Localization/Usability/Dynamic Testing/BASH, SSH, SCP, RVU-MOCA protocols, Python (beginner, courses).
Operating Systems: Windows, Linux, Android, iOS.

Key Achievements:

-Always do the work before the "deadline".
-Became an experienced QA engineer.
-Implemented Workplace\Test Setup improvements.
- Involvement in organization of coordinated team work.

Key Areas of Experience:

Advanced level of Experience over 5 years: CVS, HP QC, JIRA, Confluence, TestLink.
On the basis of courses without practical application in the work – Python, HTML, Mongo DB, SQL, CSS - beginner level.

Education:

Higher education. Graduate Date - 1998.
University - National Technical University of Ukraine "Kyiv Polytechnic Institute".
Faculty of Physical Engineering. Degree - Specialist. Specialization - A materials engineer.
Extra Education (courses):

2018 QA Light Training Center IT specialists - PYTHON.
2018 Luxoft Training Center «SQA-037 Introduction to SQL for Testers»
2018 Luxoft Training Center «SQA-002 Web Application Testing»

Languages:

Ukrainian - fluent.
Russian - native.
English - Intermediate.
---
Зберегти у відгуки
---
Схожі резюме
---