Сайт пошуку роботи №1 в Україні
Резюме від 19 січня 2019 PRO
Vynohradova(Mou'llah)
Yana
Sales director
, 20 000 грн
Повна зайнятість, неповна зайнятість.
Вік:

43 роки

Місто:

Київ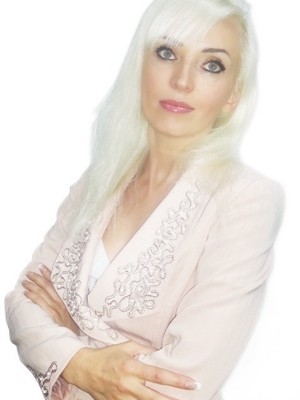 ---
Контактна інформація
Шукач вказав телефон та ел. пошту.
Отримати контакти цього резюме можна на сторінці https://www.work.ua/resumes/5074897/
---
Досвід роботи
Manager
з 02.2017 по 12.2018 (1 рік 10 місяців)
own business, Київ (property(fixing,refurbishment,selling,rent))
staility,profit,the result
Sales director
з 08.2014 по 02.2017 (2 роки 6 місяців)
International building company, Dubai (building)
a lot of signed contracts.new cilents,growing profit
A C H I V E M E N T S
•Received "Superdirector of the Month Award" (2009), "Employee of the Month Award" (2005), "Best Coordinator of the Year" (2004) from Ukrainian Central Purchasing Office
•Certificates of Appreciation for valuable support and participation in the Joint Meeting of the Scientific Session of the International schools and students conferences "Eurolanguages" in Ukraine 2011-2013
•2002 - Ukrainian base of operating private enterprises, entrepreneurs, and firms engaged in manufacturing and sale of electrical, low voltage lighting equipment in Ukraine. Base was sold among firms engaged in this business in Ukraine, and the information was used for the public registry list of such enterprises.
•2010 onwards - Excellent experience in dressing people and using clothes I've designed. Sold copies of my designs to others..
•2008 - New Year project, brought money and fame and was printed in the newspapers and the town received the award for his contribution to the development of the it
•Pre 2000 - school director working with the press and media organisations and chosen from over 1200 applicants.
• Musical director at a local school when a student.
-------------------------------------------------------------------------
CAREER PROGRESSION
•February2014 to date Manager Development Business in Dental Clinic
•January 2002 to July 2013Manager of a Private Company, Alchevsk
•August 2005 to August 2008 Paralegal / Lawyer's Assistant(part time)
•August 21, 2007 to February 2009Transport and logistics manager(part time)
•November 2007 to date Real estate property consultant (part time)
•September 2010 to dateTutor.Language(Russian,Ukrainian,English) and Mathematics
•July 1, 2012 to November 2012Senior official of a local political party
•2004 to date Director of Private Company
---
Освіта
DonGTU
Mechanical engineering, Alchevsk
Вища, з 09.1993 по 08.2000 (6 років 11 місяців)
Master degree(lic in UAE)
---
Професійні та інші навички
Навички роботи з комп'ютером
Computer: Proficient in Word, Excel, PowerPoint, Internet, email.
---
Знання мов
Англійська — вільно
---
Рекомендації
U CAN CHECK MY PROFILE IN LINKEDLN
+380501007043, yanamolla4@gmail.com
---
Додаткова інформація
My credentials include in Ukraine
•12+ years of experience in sales marketing business development , finance and accounting
•5+years in education sector.
•2+ in legal
•1+ in public relations
•A track record of achieving targets, goals, action plan and maintaining high standards of excellence.
•Quality leadership skills with experience training and motivating colleagues to work together as a team in achieving company vision.
•Expertise in planning, organizing, meeting deadlines and implementing.
•An uncompromising emphasis on quality and professionalism.
Skills
Business and work skills
Communication: Written and verbal communication skills / clear and accurate. People understand what I expect of them or what they have to do. I am not afraid to say or to argue the company line. Good listener and not afraid to ask for something to be said again. I read avidly and able to absorb new ideas. Understand several languages and am able to learn fast. Confident and articulate. Empathic listener and persuasive speaker. Creative, media presentation. Negotiation skills
Organisational and managerial: Organizing people, information, and events. Deciding alternatives. Able to grasp new ideas and integrate them into desired results. Able to lead others in hard-demand situations. Demonstrated leadership. Evaluating performance, programs, and processes. Planning and goal settings. Desire to achieve and evolve. Desire to develop an ability to work independently in a fast-paced environment. Able to prioritize and operate proactively. Meeting the public. Monitoring, motivating and analysing situations and data. Coordinating activities or events. Creating new ideas. Editing newsletters, letters. Working with public and diverse populations. Establishing genuine rapport with prospects and clients. Analytical and interpersonal skills.
Job-related: Able and strong desire to learn. Organizational effectiveness. Friendliness and ability to get along with others. Continuing personal development. Innovative and creative problem solving. Exceptional communication skills (listening, speaking, reading, and writing)
Computer: Proficient in Word, Excel, PowerPoint, Internet, and email.
---
Зберегти у відгуки
---
Схожі резюме
---