Сайт пошуку роботи №1 в Україні
Резюме від 2 серпня 2020 PRO
Фицнер Елена
Дмитриевна
Manager of foreign trade
Повна зайнятість.
Вік:

32 роки

Місто:

Київ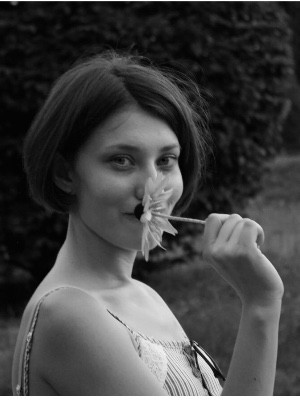 ---
Контактна інформація
Шукач вказав телефон, ел. пошту та адресу.
Отримати контакти цього резюме можна на сторінці https://www.work.ua/resumes/6393779/
---
Досвід роботи
Freelancer at Jindal Poly Film Limited (Kyiv, Ukraine)
з 05.2014 по нині (6 років 3 місяці)
Freelancer at Jindal Poly Film Limited(Kyiv, Ukraine), Киев (Business BOPP Film)
Consulting of Ukrainian business practices in relation to international delivery of wholesale products related to the petrochemical industry. Acting as intermediary between Ukrainian wholesalers and Dealers/Manufactures in India.
Manager of foreign facilities
з 07.2011 по 05.2014 (2 роки 10 місяців)
Cosmo Polymer Plus, Ltd., Киев (Buying/Selling BOPP Film)
Managed activities of the international traffic division of an import-export agency and negotiated settlements between foreign and domestic shippers.
- Planned and directed the flow of air, land, and sea traffic moving to international destinations.
- Supervised workers engaged in receiving and shipping freight, documentation, bills of landing, assessing charges, and collecting fees for shipments.
- Negotiated with domestic customers as an intermediary for foreign customers, to resolve problems and arrive at mutual agreements.
- Negotiated with foreign shipping interests to contract for reciprocal freight-handling agreements.
HR Manager
з 11.2010 по 04.2011 (5 місяців)
Praktyka, Ltd., Прилуки (Retail Store)
In charge of HR function of two Building and Electronic retail stores with over 100 employees.
- Monitored, evaluated, and counseled the staff of employees.
- Researched and evaluated management practices, training and development programs, leadership principles, and employee relations.
- Trained and supervised support staff.
Managing jewelry store
з 08.2009 по 11.2010 (1 рік 3 місяці)
Barefoot Jewelry, USA, South Dakota (Jewelry Business)
Active in all areas of a family business. In addition, operating this business in an area highly dependent on tourism, greatly promoted development of interpersonal communications skills and public relations abilities.
- Maintained electronic files necessary to generate daily reports.
- Prepared cash receipts for bank deposit.
- Prepared daily cash reports and balanced the cash drawer.
- Reconciled cash, check, and credit card receipts daily, and investigated and resolved any out-of-balance issues.
---
Освіта
СНАУ
Менеджер ВЭД, Сумы
Вища, з 09.2005 по 05.2011 (5 років 8 місяців)
Магистр , менеджмент ВЭД и Евроинтеграции
---
Додаткова освіта
Completed computer courses with certification. - Certificate in English Language (National Agrarian University, Sumy, Ukraine. D (2009)
---
Професійні та інші навички
Навички роботи з комп'ютером


Communications, Adaptability, Patience, and listening skills. Proficient at the full subset office skills: Word, Excel, Powerpoint, Outlook, Access, OneNote; Google Drive. Docs, Sheets, Forms, Slides; Analysis, conceptual skills, brainstorming, decision-making, forecasting, logistics, problem-solving skills, cost-assessment, requirements-gathering.

Experienced in business work flows and etiquette, foreign econom

(10 років досвіду)




Просунутий, використовую в даний час.
---
Знання мов
Англійська — просунутий
Українська — вільно
Російська — вільно
---
Додаткова інформація
Overview:
Experienced in business work flows and etiquette, foreign economic activities, communications, planning, and spearheading the completion of a wide variety of goals and plans that require high levels of multi-tasking, teamwork, and being able to rapidly adapt to changing needs and responsibilities. I would like to utilize my experience and knowledge in this field by contributing to the progress and advancement of the firm. I would be putting to use my best knowledge and experiences while making important decisions related to the company and for the people associated with it.
---
Зберегти у відгуки
---
Схожі резюме
---