Сайт пошуку роботи №1 в Україні
Резюме від 8 листопада 2021 Файл
Батащук Роман
Володимирович
Trader, менеджер ЗЕД, Project Manager
Вік:

27 років

Місто:

Київ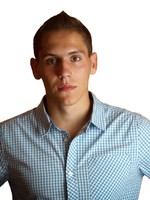 ---
Контактна інформація
Шукач вказав телефон та ел. пошту.
Отримати контакти цього кандидата можна на сторінці https://www.work.ua/resumes/7631620/
---
Завантажений файл
Версія для швидкого перегляду
Це резюме розміщено у вигляді файлу. Ця версія для швидкого перегляду може бути гіршою за оригінал резюме.
ROMAN BATASHCHUK
[відкрити контакти]
(див. вище в блоці «контактна інформація»)
[відкрити контакти]
(див. вище в блоці «контактна інформація»)
Ukraine, Kyiv
DATE OF BIRTH 29.07.1994 (27 years old)
JOB EXPERIENCE BUNGE UKRAINE, July 2021 – Oct 2021
My roles and responsibilities:
Corn trader
- Corn trading;
- Daily market monitoring and communication with Geneva headquarters;
- SnD and farmer selling estimates;
- Planning of corn shipments through Greentour-ex terminal;
- Following selling intentions of key accounts
GLENCORE UKRAINE, March 2016 – July 2021
My roles and responsibilities:
Oilseeds Trader, since Aug 2019
- Soybeans complex trading;
- RSO and RSM trading;
- Negotiations with crushers of rapeseed/soybeans/ sunflower;
- SFO trading (since Nov 2019)
- SFS trading and crush margin calculation (Feb 2021- April 2021)
Trader and Sustainability Manager, since Nov 2018
─ Mentoring an assistant in trading and working with sustainable goods;
─ Trading rapeseed and soybean oils, meals;
─ Planning sustainable goods trading program;
─ Assisting key traders in rapeseed and soybeans trading;
Trader and Sustainability Lead, since May 2018
─ Calculating GHG emissions for rapeseed and corn used for biofuel production;
─ Consulting senior traders on procurement of sustainable goods.
Junior Trader, since March 2016
─ Communication with rapeseed and soybeans clients;
─ Concluding contracts;
─ Calculating mass balance and issuing ecological product declarations;
─ Publishing prices on agro platform;
─ Calculating financial results of trade department;
─ Organizing successful ISCC certification audits.
GLENCORE UKRAINE, April 2015 – July 2015 (3 months)
Intern in grain procurement department
Industry: commodities trading.
Areas of learning:
─ Grains, oilseeds and oil markets monitoring;
─ GAFTA and FOSFA contracts;
─ Market reports and SnD analysis;
─ Logistics (incl Incoterms 2010), tender specifications and quality management;
─ Risks hedging (CBOT, Matif);
─ Oil and sunmeal production;
─ Trading and financing basics.
EXPERT&CONSULTING, September 2014 – March 2015 (7 months)
Business Development Representative
Industry: consulting services; solutions for telecom market.
My responsibilities:
 ─ following up new business opportunities and setting up meetings;
─ dealing with international market research and consulting companies;
 ─ work with fully monetized advertisement.
TZ PARTNERS, September 2013 – August 2014 (11 months)
Business Development Representative
Industry: consulting services; automated assessment and selection of personnel.
My responsibilities:
─ development of distribution network;
─ consulting on the use of automated staff assessment tools TTI Success Insights ®
EDUCATION Kyiv National Economic University named after Vadym Hetman
September 2011 – February 2017
Specialty: Human Resources Management and Economics (MA).
SKILLS Languages:
English– advanced;
Ukrainian – native;
Russian – fluent;
Italian – elementary.
OS Windows, MS Office (Word, Excel, Outlook, PowerPoint), CRM systems.
COURSES Future Learn, January 2016
Supply chain innovation
CCMC, Nicosia, Cyprus, September 2015
Community Media for Active Citizenship
GESTALT CONSULTING GROUP, Kyiv, Ukraine. March 2015
Procurement negotiations in agricultural business
Council of Europe, Strasbourg, France, January 2015
Employability United
SKILLS Key competencies:
─ interpersonal communication skills;
─ teamwork;
─ goals achievement;
─ conceptual thinking;
─ skills of persuasion;
─ negotiation skills;
─ decision-making skills;
─ flexibility.
Driver's license, category B from December 2014
SOCIAL AIESEC, Slovakia, Banska Bystrica, July 2013-August 2013 (2 months)
VOLUNTEERING Internship
Volunteer internship in the crisis center.
─ teaching English;
─ presentation and familiarization with global challenges;
─ staff aid and support.
INTERESTS Professional: commodities trading, foreign languages, planning and organization of business
processes.
Personal: cycling, swimming, surfing, traveling, playing the guitar, reading books.
---
Схожі кандидати
---