Сайт поиска работы №1 в Украине
Резюме от 3 октября 2017 PRO
Мезенцев
Алексей
Project manager
Полная занятость.
Возраст:

33 года

Город:

Киев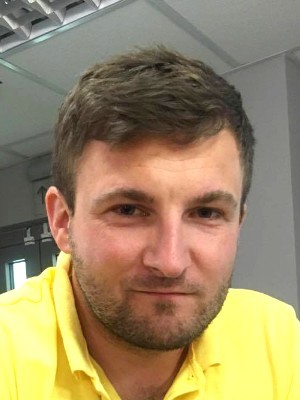 ---
Контактная информация
Соискатель указал телефон и эл. почту.
Получить контакты этого резюме можно на странице https://www.work.ua/resumes/897166/
---
Опыт работы
Head of project
с 07.2016 по наст. время (2 года 1 месяц)
NDA, Киев (IT)
Organize marketing (digital), product sales and customer service.
Introduces new features for existing products. Expand the product line of the company.
I consult clients and conduct negotiations with partners.
I manage the team. I plan, I watch deadlines and I am responsible for result.
Control resources of the project and count risks.
I am responsible for the budget and financial performance of the project.
I watch the market trends. Do everything that we will be on several steps ahead.
Project manager
с 03.2015 по 01.2016 (10 месяцев)
Brain Academy, Киев (IT)
For 6 months our team made the Company the market leader in IT education in Kiev.

I was responsible for several areas:

- Company vision, marketing strategy;
- Search and development a new sales and communication channels;
- Managing the sales team;
- Day to day digital marketing (companies launch, analysis, improvements, PR management);
- Web site development;
- Recruiting and training new staff;
- Inspire clients and partners;
- Work on improvement our company services.
Project coordinator
с 06.2014 по 09.2014 (3 месяца)
Brain Basket Foundation, Киев (IT)
We have been working with government agencies and international funds to create the reform plan of technical education in Ukraine.

I was responsible for:
- Negotiations with government departments and private partners;
- Analysis the IT education in Ukraine (legislation, budget expenditures, funding sources);
- Study foreign experience of building the education system;
- Negotiations with the heads of IT companies.
Manager of new business projects
с 10.2013 по 04.2014 (6 месяцев)
ALT Ukraine, Киев (Production, IT)
I participated in the launch of a large project for public school system.

I was responsible for:
- Definition of business – market research, calculation of the required investment and payback period;
- Had a Product Owner role - negotiating wit suppliers (China, Europe), contractors, defining details of the future product, writing technical documentation, product presentations for customers and partners.
Business development manager
с 04.2012 по 10.2013 (1 год 6 месяцев)
Arsenal Insurance, Киев (Insurance)
- Sales management, launch of loyalty program, create new business lines;
- Sales;
- Create new products.
Business development manager
с 08.2011 по 04.2012 (8 месяцев)
EUROP insurance brokers, Киев (Insurance)
I participated in the launch of the company. There was a lot of organizational work and work on sales system and sales channels.
Business Analyst
с 07.2006 по 08.2011 (5 лет 1 месяц)
AXA Insurance, Киев (Insurance)
- Development of bank sales channel;
- Analysis and monitoring of the Company's sales plan by major sales channels, products and regions;
- Analysis of the effectiveness of the regional network and staff productivity;
- Forecasting and sales plans, monitoring budget performance (revenues, expenses) and KPI of divisions.
---
Образование
Donbass State Technical University. Institute of Economics and Finance.
Finance, Алчевск
Высшее, с 09.2000 по 06.2005 (4 года 9 месяцев)
---
Профессиональные и другие навыки
Навыки работы с компьютером
MS Office,
Adobe CC,
Tilda, Wordpress,
Business analysis and writing technical specifications,
Google Analytics, Google Ads, Facebook Ads, email ads,
Launching and management of advertising campaigns,
Content management, copywrighting,
Assana, Trello,
CRM
---
Знание языков
Английский — эксперт
---
Дополнительная информация
Marketing and presentation - I can create a very good presentation for almost any product or service. I like to create content (for lead generation and promotions). I know how to introduce new products to the market.

People management. Leadership - I like to create a team with a healthy work atmosphere. I like to inspire people. I charge people to work on the result. Properly set goals for each member and develop motivation.

Partnership - I can easy build relationships with companies. I always find people with whom we can develop cooperation. Have great experience in this area.

Responsibility - When I take a new project I accept full responsibility for the result. This means that I spend as much time as necessary to achieve the declared objectives. Have large experience in launching new companies and new products.

Where can I help?

- If you're launching a new product, service or company.
- If you restart the current direction.
I would be happy to join in and show quick results.

Please contact me:

FB: https://www.facebook.com/aleksey.mezentsev
email: [открыть контакты](см. выше в блоке «контактная информация»)
---
Сохранить в отклики
---
Похожие резюме
---