Сайт поиска работы №1 в Украине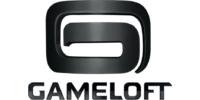 Вакансия от 16 апреля 2021
Manual QA Specialist
Gameloft
IT
Харьков
Полная занятость. Опыт работы от 1 года.
Описание вакансии
As an Manual QA Specialist you will perform test cases, research bugs, provide detailed bug reports, and verify developer bug fixes.
You will work closely with our development team, communicating directly to Producers and Developers to ensure the quality of our product.
Requirements:
An understanding of the game development process;
Experience with iOS and Android apps;
Good knowledge of mobile and tablet navigation;
Working knowledge of Microsoft Office;
Experience of bug tracking systems Devtrack, Mantis, Jira;
Knowledge of game QA fundamentals;
Passion for mobile free-to-play games;
Good written and communication skills;
English level Intermediate or higher.
Will be a plus:
Enthusiasm in learning of automation testing process;
Basic familiarity with any scripting language.
Responsibilities:
Contribute to the QA testing process for world class mobile games;
Learn to document, prioritize, and assign bugs so that they can be tracked down and fixed;
Act as the link between the internal development team and remote testing teams around the world;
Work with game developers to reproduce and resolve issues in the game;
Use a suit of debugging and profiling tools to diagnose complex problems;
Play and analyze competitive games to maintain our high quality bar.
Benefits:
Join a leading global mobile and video games publisher and developer utilizing the state-of-art mobile technologies and devices;
Become a part of the talented international team in a friendly, creative and dynamic environment;
Become a true pro in the fast-growing, exciting and innovative video games industry;
Be proud to deliver the prestigious products winning the top rankings worldwide;
Enjoy the exiting life of Gameloft with corporate trips, sponsored team building and other joyful events;
Build up your career with dynamic promotions and world wide opportunities.
To apply for this opportunity, please send your resume in English only.
---
Похожие вакансии
Статистика зарплат