Сайт поиска работы №1 в Украине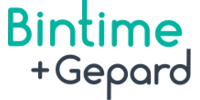 Вакансия от 13 декабря 2018
Technical Writer
Компания:

Bintime


IT;

50–250 сотрудников

Контактное лицо:

Кристина Ландина

Телефон:

Город:

Киев

Вид занятости:

полная занятость
Описание вакансии
Are you interested in writing or educating?
Are you passionate about latest technologies in IT industry?
Would like to discover IT for yourself and share this knowledge with other people?
Then a career of a Technical Writer must be what you are looking for!
You might be an academic writer / copywriter / philologist / linguist / technical support specialist / QA / teacher but you don't have a strong technical background?
Ready to move to the next level? Here's what we can offer you.
As an IT company we are looking for a person who can help enhance our product in the following way:
Write, structure and organize internal documentation and user guides;
Analyze existing and suggest potential documentation content;
Regularly update documentation in accordance to the functionality changes;
Edit and proofread existing project documentation (grammar and spelling check);
Publish documentation in Atlassian Confluence;
Work with Jira task tracker;
Closely cooperate with developers team and QA.
Desired experience and requirements:
Advanced English;
Ability to quickly grasp the gist of functionality and convert it to easily understandable concise texts or illustrations;
Strong analytical skills and systematic mindset;
Quick learner interested in new technologies;
Rational perfectionism and attention to details;
Ability to work on the tasks independently with only general management direction;
Will be a plus:
Experience in on-line help / authoring tools;
Experience in diagrams / mock-ups designing;
Graphic content management and editing;
Good understanding of SDLC;
Work experience in Agile/SCRUM environment;
Basic knowledge or notions of PHP, MySQL, HTML, CSS, Bootstrap, RESTful API.
If you come to work with us here is what we'll do for you:
Introduce you to an awesome team and company who will help you develop and refine your technical writing skills;
Empower you to design, research, and produce technical content of your own;
Competitive salary & career growth opportunities, based on experience and performance;
Dynamic work environment where you can take part in creating the innovative product;
Cozy office near metro station;
Free coffee, cookies and fruits;
Friendly work environment;
International team;
In-house English lessons with a native speaker;
Paid vacations and sick-leaves;
Corporate events twice per year.
Submit your CV in English.
---
Похожие вакансии