Сайт поиска работы №1 в Украине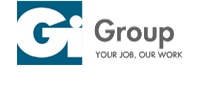 Вакансия от 13 декабря 2018
HR manager
Компания:

Джі Груп Україна

Агентство


Поиск персонала, HR;

меньше 10 сотрудников

Контактное лицо:

Анастасія Гладун

Телефон:

Город:

Киев

Вид занятости:

полная занятость

Требования:

опыт работы от 2 лет
Описание вакансии
Gi Group is one of the world's leading companies providing services for the development of the labour market. The group is active in the fields of temporary and permanent staffing, as well as in a variety of complementary HR activities.
Our client, multinational company is searching for HR-manager to join their team in Kyiv.
Main responsibilities:
Support General Director with communication plans for all strategic change and support the implementation of organization design change initiatives.
Monitor and escalate the pulse and health of the organization through identifying trends to assess and diagnose the needs of the business based on trends across markets, perform risk analysis of stores and use info to inform General Director
Continuously design, build, and measure operational excellence
Primarily partner with Retail line of business to review, manage and optimize team performance through Performance Management, Succession Planning and Employee Development for strategic management changes
Track key information pertaining to succession planning, turnover trends, market compensation and employee relations
Drive and advocate for the retail field people strategy in ensuring it both meets company standards and is adapted appropriately to the market
Identify employee development opportunities and implement education and training on tools, resources and partners as to promote self-sufficiency and leadership capabilities
Establish and lead the execution of a seamless employee experience, with an integration process that gets new employees to productivity as quickly as possible
Work closely with HR Business Partners in developing, implementing and evaluating ongoing people programs, functions and activities
Develop and drive a zero-error culture where processes are continuously executed correctly
Ensure legal compliance by monitoring and implementing applicable human resource federal and state requirements, reporting and maintaining records
Drive day-to-day employee actions by writing, and updating procedures, communicating and enforcing organization values.
Prepares departmental paperwork such as correspondence, reports, forms, and related material
Main requirements:
Bachelor's Degree or Master's in Human Resources, Finance, Business, or a related field
A minimum of 3 years experience supervising multi-functional HR / People Operations teams delivering operational and service excellence in a multi-site environment
Previous HR experience in a larger, corporate structure, matrixed company environment preferred
Proficient in Microsoft Office and 1C
Excellent written and verbal communication skills in English
By working with us you'll receive:
Competitive salary with bonuses
Official employment in the international company
Big and friendly team to grow up with
Do not hesitate to sent your CV or contact us for more information. Speak to you soon!
---
Похожие вакансии