Сайт поиска работы №1 в Украине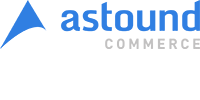 Вакансия от 5 декабря 2018
Internal Communications Specialist
Компания:

Astound Commerce

VIP


IT;

250–1000 сотрудников

Город:

Киев

Вид занятости:

полная занятость

Требования:

опыт работы от 2 лет, высшее образование
Описание вакансии
Who we are and what we do:
Astound Commerce, the world's largest privately held digital commerce agency, combines strategy, technology, creativity, insight and a proven methodology to deliver exceptional digital shopping experiences. Through a forward-thinking, results-driven approach, Astound Commerce serves leading global brands such as adidas, L'Oreal, Under Armour, Jimmy Choo, Lacoste and Versace. Founded in San Francisco in 2000, the passionate team of nearly 700 dedicated, diverse industry and technology experts has decades of ecommerce experience and more than 400 implementations under their belt to address the complex challenges, advancing technologies and unique needs of global markets. To learn more, visit astoundcommerce.com
Brief description of the open position:
We are looking for an experienced PR/Communications Specialist to perform the internal communications, with a special focus on culture enhancement. You will play a key role in developing, driving, and executing of Internal Communications and CSR strategy. You'll have an exciting opportunity to design and implement an Internal Communication program aimed to engage and motivate our team.
We offer you to join fast-paced, dynamic company and work in a friendly team.
If you're looking for a career full of excitement, purpose, and opportunity, we are waiting for you.
Please send your CV with the portfolio.
You will:
Set annual internal communication and engagement strategy, plan and budget;
Plan, execute and deliver content aligned with the strategy across all internal media channels (News Digests, Magazines, Posters, Slack and other internal communications);
Drive internal communication in close collaboration with other functions;
Design and drive internal engagement programs and initiatives;
Develop and execute the CSR strategy;
Integrate CSR activities into the communications plan;
Identify and work with relevant NGOs and charities aligned with CSR objectives.
You have:
A minimum of 3 years experience in Internal Communications, Corporate Communications and Engagement in a fast-paced environment;
Exceptional writing, editing experience and skills as well as the journalistic ability to source stories from colleagues;
Upper-Intermediate English language knowledge is must;
Ability to form the collaboration with colleagues from all entire organization;
Experience of transformation/engagement programs;
Keen eye for details.
Good to have:
You are (to describe personality):
Results oriented;
Highly organized;
Focused;
Able for multi-tasks;
Fresh thinking;
Initiative;
Creative.
We offer:
Knowledgebase of the world's largest e-commerce delivery team;
Trainings and certifications;
A constant inflow of ecommerce projects with global outreach;
Coaching and reviews to support your career development;
Internal/external engineering and business training and conferences and time for self-education;
Extensive technical library with option to order books and English classes;
A network-style culture with geographically distributed teams, easy communications and access to clients;
Work-life balance approach and healthy lifestyle programs.
---
Похожие вакансии