Сайт поиска работы №1 в Украине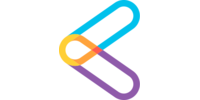 Вакансия от 14 февраля 2019
Front End Developer
42000 грн. По результатам собеседования
Компания:

Eroe
Маркетинг, реклама, PR;

50–250 сотрудников

Город:

Одесса

Вид занятости:

полная занятость

Требования:

опыт работы от 2 лет
Описание вакансии
We are looking for a Frontend Developer to develop to craft and deliver extraordinary experiences to our end clients. The developer will work in collaboration with our creative team, and backend developers to create dynamic applications by combining the art of design with the art of programming. Responsibilities will include translation of the UI/UX design wireframes to actual code that will produce visual elements of the application.
You will work with the UI/UX designer and bridge the gap between graphical design and technical implementation, taking an active role on both sides and defining how the application looks as well as how it works. You will have the talent, drive, attitude, and fortitude to work in a highly energetic environment where timelines are tight and communication is essential.
Your portfolio tells thoughtful and alluring stories about experiences you created for large scale consumer-facing web, web app, and stand-alone applications for leading brands. You embrace research, welcome intense debate, and can demonstrate your thinking using sound technical principles. You'll be fully responsible for developing and running well-defined part of our application.
Together, you'll be collaborating with the rest of the team on providing the best API documentation experience in the world.
Requirements:
• Good knowledge of both client and server-side JavaScript
• Develop new user-facing features
• Build reusable code and libraries for future use
• Ensure the technical feasibility of UI/UX designs
• Optimize application for maximum speed and scalability
• Assure that all user input is validated before submitting to back-end
• Collaborate with other team members and stakeholders
• Experience writing complex frontend applications
• Willingness to work with Vue, Backbone and React
• Comfortable with ideas of Continuous Delivery
• Ability to assess the fit of the technologies in the existing context
• Willingness to run what you've build (and carrying pager to prove it)
• Interest in product you are building (and willing to talk to customers about it; everybody in the company rotates on user support)
• Good command of spoken and written English
• You like documenting things
• Ability to keep calm under pressure
Skills And Qualifications
• Proficient understanding of web markup, including HTML5, CSS3
• Basic understanding of server-side CSS pre-processing platforms, such as LESS and SASS
• Proficient understanding of client-side scripting and JavaScript frameworks, including jQuery
• Good understanding of such as AngularJS, ReactJS, NodeJS is a plus
• Good understanding of asynchronous request handling, partial page updates, and AJAX
• Basic knowledge of image authoring tools, to be able to crop, resize, or perform small adjustments on an image.
• Familiarity with tools such as Gimp or Photoshop, Sketch is a plus.
• Proficient understanding of cross-browser compatibility issues and ways to work around them.
• Proficient understanding of code versioning tools, such as Git / SVN
• Good understanding of SEO principles and ensuring that application will adhere to them.
• W3c standards-compliant coding
• XHTML, CSS and cross-browser compatibility
• At least three years of commercial work experience
Nice to Have
Experience working with HTTP API's
Educations
Fully competent in own area of expertise. May have project lead role and or supervise lower level personnel.
BS or MS degree or equivalent experience relevant to functional area. 3 years of software engineering or related experience, or with our degree, four years of commercial working experience.
About Us
An agile an efficient team developing spectacular user experiences, products and applications for ambitious businesses. We are insatiably curious about the art of user experience and design in the digital world. We are here to ensure your digital solutions remain ahead of the competition, drive new traffic and sales, while continue to grow with your business needs.
Location: Odessa Ukraine
---
Похожие вакансии