Сайт поиска работы №1 в Украине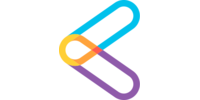 Вакансия от 14 февраля 2019
UX, UI Designer
33000 грн. От (по результатам собеседования)
Компания:

Eroe
Маркетинг, реклама, PR;

50–250 сотрудников

Город:

Одесса

Вид занятости:

полная занятость

Требования:

опыт работы от 2 лет
Описание вакансии
UX | UI Designer Job Role and Description
We're seeking an expert Senior UX | UI Designer to craft and deliver extraordinary experiences to our end clients. Our Creative team helps our client think strategically and innovatively. Empathy is key to develop confidence and earn trust through doing the right thing at the right time and in the best way possible. We focus on providing our clients, with simple and sublime experiences that helps our client attain their business brand goals and Metrix. You will have the talent, drive, attitude, and fortitude to work in a highly energetic environment where timelines are tight and communication is essential. Your portfolio tells thoughtful and alluring stories about experiences you created for large scale consumer-facing web, web app, and iOS / Android apps for leading brands. You embrace research, welcome intense debate, and can explain your thinking using sound design principles and data. You study your craft and value learning, relationships, and growth as part of the vision for your design career.
Key Qualifications
• Experience (5+ years) creating engaging designs for web and mobile applications.
• Online portfolio of exemplary design and user research deliverables.
• Expert knowledge of UX and interaction design best-practices and patterns.
• A passion for building easy to use, delightful user experiences.
• A love for talking to users and learning about what they do and how they work.
• Innate ability to understand complex systems and problems and ability to see the big picture. You think strategically, but can practically apply it without getting lost in the clouds.
• At least 5+ years of experience as a user experience designer, interaction designer, information architect, or similar UX-related role.
• At least 5+ years of experience as a user experience designer, interaction designer, information architect, or similar UX-related role.
• You will be required to submit an online portfolio along with your resume.
• Fluency in best practices for information architecture and interaction design, user-centered design process, as well as strong knowledge of user experience / design principles and techniques.
• At least four years of experience creating user interface design and designs for complex web and mobile applications.
• Familiarity with user interface patterns for web.
• At least 4 years of experience working in a collaborative team and directly with developers for implementation of designs.
• Experience working on a high performing, collaborative team in a complex and ambiguous environment.
• Very solid, current, and demonstrable skill in multiple areas of UX and UI design (research, IA, visual, prototyping, etc.)
• Deep understanding of the tools of the trade (Sketch, Photoshop, Azure, Keynote, Illustrator, prototyping tools).
• Experience building really clean design artifacts (flows, journey maps, service blueprints, wires, mocks, prototypes, specs, related documentation).
• Crystal clear and concise verbal and written communication.
• High proficiency in Sketch, experience with InVision, Adobe Illustrator or other prototyping/design tools.
• Deep understanding of mobile application UX/UI.
• Incredible attention to detail, able to take into account all product usage scenarios and effectively create solutions to address UX/UI problems.
• Creative team player that's open to feedback.
• Good graphic design skills.
• strong communication skills to collaborate with various stakeholders.
• Good time-management skills.
Description
• Build positive relationships with everyone and spend time working directly with them.
• Eliminate confusion and get to the bottom of issues quickly while raising concerns appropriately.
• Lead your own time, stay on top of things, show your work, and keep it organized and logical.
• Be there from start to finish and make sure your partners have what they need when they need it.
• Be calm and professional under pressure. Have composure and decorum when needed. Be a diplomat for the design team when our point of view is the key to customer success.
• Use your keen empathy for all customers, including differently abled in your thinking.
• Know what you are solving by aligning on problem statements and genuine user needs.
• Go deep and be objective by gathering and synthesizing information from all likely sources.
• Challenge your thinking through engaged debate and collaboration.
• Use well understood, concise, and accepted methods to develop understanding.
• Craft lots of explorations and concepts that show the breadth of your thinking.
• Have fun and be cool.
Preferred Qualifications
• Must have a portfolio online, to which we could view.
• Experience with or background in visual design
• Experience with ux design for complex workflows and/or for technical end users
• Strong time management skills and the ability to be self-directed when needed.
• High level of detail and customer-obsessed portfolio of work
• Solid written and verbal communication skills with the ability to present a strong rationale for design decisions.
• A bachelor's degree in interaction design, human-computer interaction (HCI), or related UX degree is ideal or past experience with known portfolio to show for it.
• Demonstrated history of acquiring user data (e.g., conducting usability studies, performing user research) is a big plus.
• Ability to complete website audit and understand user behavior is a must, using tools like crazy egg, heat maps, etc.
• Ability to complete full functional prototype in Axure is a mandatory
• Ability to develop creative direction and creative concepts independently.
• Ability to prototype in HTML, JavaScript, & CSS is a plus.
• Experience working in an agile environment with issue tracking tools to track daily work.
Education
• Formal education in design / user experience or minimum of 4 years commercial experience as the role of UX | UI desiger
• Experience designing complex web applications (beyond marketing/brochure websites).
• Experience designing mobile native apps and mobile web apps.
• Web accessibility experience.
• Front-end development experience. Some understanding of what's technically feasible, and when to ask.
Additional Requirements
• Experience facilitating workshops, critiques, mentoring more junior designers. You will be asked to submit an online portfolio along with your resume for further consideration. You should be prepared to present to a cross-functional panel as part of the interview process.
About Us
An agile an efficient team developing spectacular user experiences, products and applications for ambitious businesses. We are insatiably curious about the art of user experience and design in the digital world. We are here to ensure your digital solutions remain ahead of the competition, drive new traffic and sales, while continue to grow with your business needs.
Location: Odessa Ukraine
---
Похожие вакансии