Сайт поиска работы №1 в Украине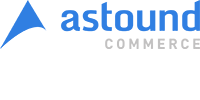 Вакансия от 21 февраля 2019
HR Specialist/Office Administrator
Компания:

Astound Commerce

VIP


IT;

250–1000 сотрудников

Город:

Луцк

Вид занятости:

полная занятость

Требования:

опыт работы от 2 лет, высшее образование
Описание вакансии
Who we are and what we do:
Astound Commerce is a global ecommerce agency headquartered in the US. With over 600 professionals in 7 countries, we are one of the world's largest teams of ecommerce experts. Top brands like Adidas, Puma, Versace, Jimmy Choo, Tommy Hilfiger, Hugo Boss and Crocs are among our clients. Company centers in Eastern Europe are focused on the development of ecommerce solutions on Salesforce Commerce Cloud (Demandware), Hybris, IBM WebSphere Commerce, Intershop, Kibo, Magento, NetSuite.
Brief description of the open position:
HR Specialist/Office Administrator is responsible for talents attraction, recruitment, on-boarding, retention and off-boarding, support in Employer Brand development, office administration and support.
You will:
HR related tasks:
Support in developing and implementing external and internal Employer Brand;
Actively participate in recruiting and hiring process, conduct on-boarding afterwards;
Conduct exit interview;
Maintain HR systems and documentation;
Close cooperation with employees and management regarding HR projects, policies and procedures;
Support HR programs to increase employees' engagement and gather feedbacks accordingly;
Research and analysis of local market situation and trends;
Cooperate with universities, IT communities, etc.
Maintain office services:
Maintain functioning of Lutsk office incl. office staff purchase, vendor invoice management, agreement register management, assets register management etc.;
Manage documentation and business correspondence;
Coordinate of the business trips (assist in the meetings arrangement, logistics etc);
Cooperate with landlord on office issues;
Perform other duties as assigned.
Maintain office efficiency:
Plan office layout and equipment procurement;
Maintain and replenish inventory;
Prepare and maintain budget (incl. inventory and asset management);
Verify receipt of supply and report on office supplies/space utilization etc.
You have:
More than 2 year of experience in HR and Office administration;
Leadership Skills: ability to motivate, discipline and resolve conflicts on a regular basis;
Upper-Intermediate English written and verbal skills;
Excellent interpersonal skills;
Team building skills;
Analytical and problem solving skills;
Competent in strong follow through, ability to work independently and make prudent decisions effectively;
Effective verbal and written communications skills;
Attention to detail and high level of accuracy;
Very effective organizational skills;
Computer skills including MS Office (Word, Excel, PowerPoint), and e-mail etiquette at a highly proficient level;
Time and Stress management skills, including ability to multi-task effectively.
You are:
Positive;
Flexibile;
Comunicative;
Stressful.
We offer:
Knowledgebase of the world's largest ecommerce delivery team;
Trainings and certifications;
A constant inflow of ecommerce projects with global outreach;
Well set SDLC process with use of Agile, Scrum, Waterfall depending on a project;
Coaching and reviews to support your career development;
Internal/external engineering and business training and conferences and time for self-education;
Extensive technical library with option to order books and English classes;
A network-style culture with geographically distributed teams, easy communications and access to clients;
Possible international on-site visits;
Work-life balance approach and healthy lifestyle programs.
---
Похожие вакансии