Сайт поиска работы №1 в Украине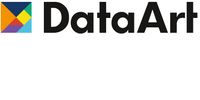 Вакансия от 9 апреля 2021
Senior IT Recruiter
DataArt
IT; больше 1000 сотрудников
Киев
Полная занятость. Опыт работы от 2 лет.
Описание вакансии
DataArt is a global software engineering firm. With over 20 years of experience, teams of highly-trained engineers around the world, deep industry sector knowledge, and ongoing technology research, we help clients create custom software that improves their operations and opens new markets.
At the heart of DataArt's corporate culture is the value of diversity and trusting and respectful relationships.
We are waiting for resumes from specialists with relevant experience, who are able to quickly master the company's internal IT systems. The chosen applicant will need to be prepared for large amounts of communication via email and Skype.
Responsibilities
Participating in all stages of recruitment: searching for specialists, conducting interviews, organizing all subsequent stages
Working with contact databases, analyzing CVs
Remote email, Skype and face-to-face communications with colleagues during meetings
Working with various channels for attracting staff
Conducting initial interviews with candidates
Monitoring and analysis of the labor market
Required Skills and Experience
3+ years of experience in recruiting for technical vacancies
Experience in the IT industry
Fluency with recruiting channels and tools
Willingness to multitask and process large amounts of information
Skills in data collection and analytics.
Analytical skills
Sociable, stress-resistant
Good spoken English
Additional Competencies
Experience with sourcing tools
Social activity in tech communities
DataArt offers:
Professional Development: — Experienced colleagues who are ready to share knowledge;— The ability to switch projects, technology stacks, try yourself in different roles;— More than 150 workplaces for advanced training;— Study and practice of English: courses and communication with colleagues and clients from different countries;— Support of speakers who make presentations at conferences and meetings of technology communities.
The ability to focus on your work: a lack of bureaucracy and micromanagement, and convenient corporate services;
Friendly atmosphere, concern for the comfort of specialists;
Flexible schedule and the ability to work remotely;
The ability to work in any of our development centers.
---
Похожие вакансии
Статистика зарплат