Сайт поиска работы №1 в Украине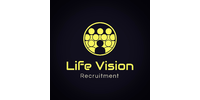 Вакансия от 29 сентября 2020
Head of Customer Support (eCommerce, Amazon)
38 000 – 42 000 грн
Life Vision · Агентство
Поиск персонала, HR; меньше 10 сотрудников
Киев
Ihor Reznik ·
Показать телефон
Полная занятость. Опыт работы от 2 лет.
Описание вакансии
Location: remote
Every month we sell in the USA more than 50.000 electronic devices, mainly through Amazon. Therefore, we are looking for the Head of Customer Support (CS) who can adjust excellent customer service experience. The purpose is to keep the department running in an efficient and profitable manner, to increase customer satisfaction, loyalty and retention. This role requires the best talent who can empower 3−5 remote English-speaking agents to satisfy even the most demanding American customers.
Currently, we are looking for an individual who has a clear focus on performance — managing colleagues effectively, developing and growing the people around.
Are you driven and collaborative team player who wants to do the right thing and do it to a high standard? If you have experience of leading teams through major change — you will take pride in providing an excellent service to our customers.
REQUIREMENTS:
3+ years of proven working experience as a CS manager
Extensive experience in providing customer service support
Excellent knowledge of management methods and techniques
English C1+
Working knowledge of customer service software, databases and tools
Awareness of the industry's latest technology trends and applications
Ability to think strategically and to lead
Strong client-facing and communication skills
Advanced troubleshooting and multi-tasking skills
Customer service orientation
NICE to HAVE:
Working experience in eCommerce, ideally on Amazon
A functional understanding of Shopify, etc
Knowledge of Agile methodologies
RESPONSIBILITIES:
As our Head of CS, you will be responsible for customer service and involvement across the business
Manage the CS department of 3−5 remotely distributed employees
Develop and oversee a strong CS Team, managing all customer channels and queries
Oversee the delivery of the customer engagement framework and look at continuous ways to provide services through different channels and technology
Improve customer service experience, engage customers and facilitate organic growth
Take ownership of customers issues and follow problems through to resolution
Set a clear mission and deploy strategies focused towards that mission
Develop clear service policies, standards, and procedures
Keep accurate records and document customer service actions and discussions
Analyze statistics and compile accurate reports
Mentor and develop CS agents and nurture an environment where they can excel through encouragement and empowerment
Keep ahead of industry's developments and apply best practices to areas of improvement
Control resources and utilise assets to achieve qualitative and quantitative targets
Adhere to and manage the approved budget
Maintain an orderly workflow according to priorities
We OFFER:
Competitive salary that depends on your performance. All details will be discussed during the interview. As this project will progress — your income will evolve accordingly.
Perspective work in the US company with space for career progression
Wide possibilities for personal development and professional growth
Flexible schedule with working from home opportunity
Interesting and challenging tasks
Enjoyable working environment, friendly colleagues and management
READY to JOIN? We are looking for your CV in English!
---
Похожие вакансии
Статистика зарплат