Сайт поиска работы №1 в Украине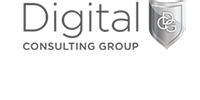 Отклик без резюме Вакансия от 23 сентября 2020
Computer Vision/Machine Learning Engineer with Python/Node. js
Digital Consulting Group
IT; 10–50 сотрудников
Киев
Полная занятость, неполная занятость, удаленная работа. Опыт работы от 2 лет.
Описание вакансии
DCG is looking for Computer Vision/Machine Learning Engineer to join the team!
Requirements:
Experience implementing algorithms in Computer Vision and Machine Learning using Python/Node.js.
Professional experienced in solving computer vision solutions related to image processing, object recognition and classification.
Excellent knowledge of theory and practice of computer vision methods.
Understanding of OOP Concepts and Design Patterns.
Experience with performance and code and memory profiling tools and practices.
3+ deep learning solutions development.
Broad understanding of ML/CV/DL approaches and practices.
Experience with deep learning frameworks (Pytorch, Tensorflow).
Solid experience with data sets creation, management and augmenting; understanding problems associated with training/tuning deep learning models.
Experience with Computer Vision tools and libraries (OpenCV, OCR, etc.).
Knowledge of basics of OOP, computer science algorithms and data structures.
Experience with Linux, git, Docker.
​The Role:
Develop, implement and evaluate machine learning algorithms to detect, segment, classify and track objects in diverse imaging modalities.
Apply machine learning techniques to integrate information from multiple looks and multiple modalities to improve scene understanding capabilities.
Develop and apply transfer learning and domain adaptation techniques to solve scene understanding problems where limited measured training data is available.
Perform data analysis on experimental data and identify performance improvement strategies.
Transition machine learning algorithms to prototype and/or real-time systems demonstrations.
We offer competitive hourly rates with regular bonuses and raises. Our intention is to have a long term and stable relationship with high performing devs that are looking to work on cutting edge software development projects.
---
Похожие вакансии
Статистика зарплат