Сайт поиска работы №1 в Украине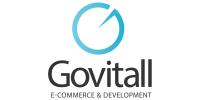 Вакансия от 9 апреля 2021
Digital Marketing Manager
Govitall
IT; 50–250 сотрудников
Киев, вулиця Донська, 4а.
4,9 км от центра · На карте
Полная занятость. Опыт работы от 2 лет. Высшее образование.
Описание вакансии
Govitall — is the world's largest international IT product company in the realm of educational projects and driving successful careers. Govitall — is the leading company in its sector. Сustomers from 109 countries give preference to our company's products so we will not list them all :
Required skills:
2+ years of experience within marketing;
Experience in market research and competitive analysis;
Experience in creation strong brand positioning;
Experience in conversion rate optimization;
Using a range of tools to analyze, test, and execute online marketing activities Google and Facebook Analytics, Google Optimize, Hotjar, PowerBI etc.;
Intermediate or upper-intermediate English level;
Practical experience in SEO and other performance marketing channels will be a plus;
Experience in customer development will be a plus.
Responsibilities:
Identify the product target audience, positioning, values, and selling points;
Working closely with product teams to brief them with the user insights, value props and messaging in order to successfully execute go-to-market campaigns;
Сonversion rate optimization on our existing products;
Analyzing the results of work, making suggestions for improvement;
Searching for marketing growth hacks.
We offer:
Flexible start of the day
Paid 20 days of sick leave
Paid 18 working days of vacation
A convenient open-plan workplace with lots of comfortable working areas
Unlimited professional development and growth opportunities the company covers the сost of conferences, seminars, courses, and other events including foreign ones
Free on-site bicycle and car parking with electric cars charging points
Free English lessons with a native speaker, corporate library
Сorporate events and means of entertainment Playstation, table tennis, and football
A large number of team development and team-building training as well as huge and lively corporate parties, our football team, table tennis tournaments
Sport compensation: gym membership/ sport activities reimbursement
We do care about a healthy lifestyle, provide medical insurance
---
Похожие вакансии
Статистика зарплат