Сайт поиска работы №1 в Украине
Резюме от 4 мая 2018 PRO
Savruk
Iryna
Teacher, Translator, Writer
Полная занятость, неполная занятость, удаленная работа.
Возраст:

25 лет

Город:

Львов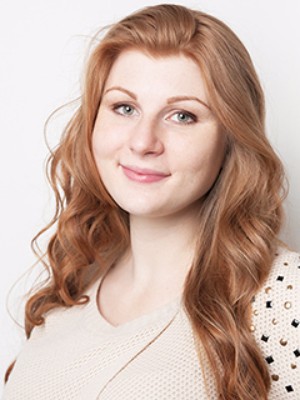 ---
Контактная информация
Соискатель указал телефон, адрес и эл. почту.
Получить контакты этого резюме можно на странице https://www.work.ua/resumes/2428992/
---
Опыт работы
Business English Teacher
с 08.2017 по 01.2018 (5 месяцев)
BFI: Banks For Institutions UA, Львів (Banking)
Business English lessons
Blogger
с 05.2016 по наст. время (2 года 7 месяцев)
http://www.irasavruk.com/, Львів (http://www.irasavruk.com/)
Blog comprises various articles on foreign language learning. The main idea of the blog is to share my experience, creative materials and methods to make your learning of English enjoyable and interesting process, which will bring a lot of fun and satisfaction.

http://www.irasavruk.com/
Teacher of English
с 04.2016 по 11.2016 (7 месяцев)
5ProSoftware, Львів (IT)
Proofreader, Editor, Translator (project work)
с 01.2016 по 02.2016 (1 месяц)
English Student, Lviv (https://englishstudent.net/flash)
It was a great pleasure to contribute to an awesome start-up "English Student" as a proofreader and editor. This is a user-friendly educational application which is created to help Ukrainian and Russian speakers to improve their English skills. I order to achieve this goal flash cards of different topics and levels are used. The application will come in handy for a wide range of learners (A1,A2,B1,B2). It also provides a useful set of conversational phrases and Business English vocabulary, which is essential for successful work. The flashcards which are used in this application provide different forms of the word, transcription and vivid examples of effective usage. The translation is provided in Ukrainian and Russian on the other hand. I was responsible for proofreading and editing of the provided content. During the revising I corrected various grammar and stylistic mistakes and made suggestions regarding suitable examples. During the cooperation with English Student team we managed to improve the general quality of the primary word list, add some new collocations and translations. I've received a valuable experience in editing,proofreading and translation (English, Ukrainian, Russian),which will be helpful in my future projects.
English teacher, proofreader
с 11.2014 по 12.2015 (1 год 1 месяц)
SoftBistro, Львів (IT)
- enhance communicative skills
- develop business culture competences
- boost learners' vocabulary, listening, writing skills
- assistance with correspondence
- proofreading and editing writing/documentation
Interpreter English/ German – Ukrainian
с 08.2014 по 08.2014 (меньше месяца)
German Youth Initiative, (Non-formal Education)
Group-leader and interpreter on ecological youth exchange in Neuhausen, Germany
Interpreter English–Ukrainian
с 05.2014 по 10.2014 (5 месяцев)
Organization ENEMO, (Media)
Interpreter English–Ukrainian during elections, organization ENEMO(The European Network of Election Monitoring Organizations), Lviv district
Teacher of English
с 01.2014 по 10.2014 (9 месяцев)
Language Time School, (Education)
Teacher of English in «Language Time School» (Levyns'kogo st. 4, Lviv)
Tutor of Ukrainian
с 07.2012 по 08.2013 (1 год 1 месяц)
Ukrainian Catholic University, (Education)
Tutor (Ukrainian). Teaching foreigners in Summer school at Ukrainian Catholic University
Researcher, essay writer(freelance)
с 07.2012 по 09.2013 (1 год 2 месяца)
4writers.net, (Translation, Education)
English Teacher
с 01.2011 по наст. время (7 лет 11 месяцев)
Self-employed, Львів (Education)
Creative and cheerful approach to teaching foreign languages. Much attention is paid to the development of communicative skills and overcoming the speaking barrier. Usage of diverse modern methods: role play, imitation, heated discussions, up-to-date articles, interesting video materials. Business English. Teaching brand-new vocabulary, modern slang, idiomatic expressions.
Some references can be found on the website
http://www.parta.com.ua/repetitors/view/9854/#comments28961
---
Образование
Ivan Franko University
Foreign languages department, English philology, Lviv
Высшее, с 09.2010 по 07.2015 (4 года 10 месяцев)
---
Профессиональные и другие навыки
Навыки работы с компьютером
Good understanding of Microsoft office applications, Photoshop, the Internet, Google tools
---
Знание языков
Английский — продвинутый
Немецкий — средний
Польский — средний
Русский — средний
Украинский — свободно
---
Дополнительная информация
Skills

• Good understanding of Microsoft Office, Outlook, Photoshop, Google tools, WordPress
• Ability to delegate and good allocation of time
• Basic knowledge of HTML, CSS, JS
• Understanding of Agile, SCRUM, Waterfall methodologies
• Good knowledge of grammar and punctuation
• Understanding of Document Development Life Cycle

Personal quatilies

•Reliable
•Industrious and diligent
•Team player
•Creative and motivated
•Easy-going, friendly
•Thorough
---
Сохранить в отклики
---
Похожие резюме
---