Сайт поиска работы №1 в Украине
Резюме от 31 октября 2018 PRO
Мазур Игорь
Станиславович
Director, Head of Project Management Department
Полная занятость.
Возраст:

58 лет

Город:

Киев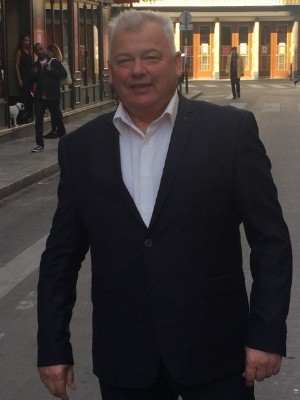 ---
Контактная информация
Соискатель указал телефон и эл. почту.
Получить контакты этого резюме можно на странице https://www.work.ua/resumes/247501/
---
Опыт работы
Director
с 02.2016 по 05.2018 (2 года 3 месяца)
Five company from Seguler Guff, Киев (Real Estate)
Responsible for all business. Project management of new policlinic in Kiev.
Technical Director
с 01.2011 по 02.2016 (5 лет 1 месяц)
Global Estate LLc, Киев (Real Estate)
Concept development for new Hotel in the Borispil international airport, Technical due diligence Into-Sana assets, project management new policlinic in Odessa from zero to enter to the operation.
Technical director
с 04.2009 по 12.2010 (1 год 8 месяцев)
Bauer-Altis(German-Ukrainian joint venture. ) and Bauer-Ukraine, (Special foundation works)
•Representative of Bauer in joint venture ( www.bauer.de ).
•Operation management of company daily business (over 80 employers)
•Five projects was completed, three of them from zero. Three in Kiev (foundation piles and retaining wall with ground anchors), one in Nikolaev region (retaining wall at the depth of 15m with three level of anchors), the last in Lvov (foundation piles for new terminal Lvov international airport). Total turnover is more than 32 Mln UAH.
•Construction market research. Cooperation with main developers, state authorities, big construction companies.
Project Manager in Project management and construction department,
с 04.2007 по 12.2008 (1 год 8 месяцев)
"ECE – Ukraine", (Construction and management big shopping centers)
•Due diligence all ECE projects in Ukraine;
•Definition and management of the construction cost budget as well as the overall project time schedule;
•Continuous evaluation and optimization (together with the other team members), of the overall project in terms of quality, time and costs throughout the development and construction process;
•tender preparation, selection and concluding agreements with general contractor for the project;
•Co-operation with the leasing team and with the centre manager;
•Obtaining the necessary construction permits and approvals to start construction and afterwards to open the project;
Asset Project Manager
с 05.2006 по 12.2006 (7 месяцев)
"Castle Development"-"Center Citi", Kiev (Development)
•Management of two projects on the stages of entering projects and pre-project development (70000 m І business center and 15,5 hectares business park);
•Transfering of Ilyinskiy Business Center from class B to Class A;
•Pre-project development (acquisition of land and construction of logistics center of 45, 5 hectares)

Project Manager
с 10.2005 по 04.2006 (6 месяцев)
"Valmi Invest", Kiev (Development)
•Development new investment construction project "Business center VALMI". Total construction area 32 000 sq m
Business plans preparation for this and another projects in commercial property
•Bank agreement conditioning
•End use modification of the site for logistic complex in Kiev region. Total area 15 hectares.
•Cost check of the construction project "AMATI Ukraine"LTD

Project manager
с 06.2001 по 04.2005 (3 года 10 месяцев)
Avon Cosmetic Ukraine, Kiev (Cosmetics product trade)
•Justification and development of restructuring projects for 5 regional service centers;
•Simultaneous management of this 5 different projects;
•Opening of branch offices in Rovno and Luhansk, development and conclusion of long term rental agreements;
•Development of the head office and central warehouse construction project in Kiev, investigation of alternative solutions: search for construction site and conclusion of 49 year rental agreement for 3.5 hectares site; completion of tender for general designer and general contractor; management of architectural and technological solutions development; negotiation of optimal technical conditions; development of construction contract protecting the customer position at a maximum degree; payments schedule and construction timeline preparation;
•Selection of personnel for Project Team;
•Construction management, selection of vendors, control over scope of works performed, cash flow monitoring.

Operations Manager for Regions
с 04.1998 по 05.2001 (3 года 1 месяц)
Avon Cosmetic Ukraine, Kiev (Cosmetic product trade)
•Opening of 5 service centers (in Odessa, Kharkov, Denpropetrovsk, Donetsk and Lvov) and 2 affiliates (in Simpheropol and Zaporozhiye): search for suitable premises; conclusion of long term lease and purchase agreements, simultaneous management of remodeling;
•Selection of personnel for regional service centers, including operations and customer service department;
•Organization of operations department start-up in regional service centers: stock-taking and storage of more than 700 commodities; orders' preparation and shipment; development of delivery logistics in each region;
•Implementation of express orders in service centers;
•Operations department P&L development and control over its performance on a monthly basis;
•Development of budget for capital investments for future periods, preparation of justifications and financial calculations;
•Development of business plan and opening of retail shop in Yalta in 1999.

Head of production department
с 01.1998 по 04.1998 (3 месяца)
Production company «Ivrus – Moto», Kiev (Furniture production)
•Organization of furniture manufacturing - from supply of materials and components to handover of finished goods to clients.
Head of Kiev Regional Department
с 09.1997 по 01.1998 (4 месяца)
Corporation «Ukrmolod'sportlotto», Kiev (Lottery business)
•Organization of operation of sales department for numeric and instant lotteries. Organization of data processing center operation.
•Sales network development in Kiev. Computer lottery implementation.

Deputy department manger
с 04.1985 по 09.1997 (12 лет 5 месяцев)
Kiev production association «Communist», , Kiev (military plant)
Deputy department manger (computer controlled machines) –350 subordinates;
Supervisor of assembly shop - 150 subordinates;
Foreman of assembly shop - 50 subordinates;

Design engineer of prototypes adjustment department
с 06.1983 по 01.1985 (1 год 7 месяцев)
Dnepropetrovskiy plant «Hydraulic presses» , Dnepropetrovsk (Hydraulic press production)
---
Образование
International Management Institute (IMI)
Master of Business Administration., Kiev
Высшее, с 10.2003 по 11.2005 (2 года 1 месяц)
Moscow Highest Technical University named after Bauman
Faculty of Automation and Mechanization of Production, Mechanic Engineer, Moscow
Высшее, с 09.1977 по 04.1983 (5 лет 7 месяцев)
---
Дополнительное образование
Internship in Carnegie Melon University, Pittsburgh, USA under MBA program

(2005, 3 weeks)

Corporate European Training on Management (One week in Poland, one week in Germany)

(2003, 2 weeks)

Basic Management, Effective Leadership, Negotiation Skills, Art of Negotiation, Effective Presentation, Customer Service Excelle

(1998-2003)

Corporate Professional Trainings in Hamburg, Warsaw, Istanbul.

(2007-2008)

Bauer Spezialtiefbau, Schrobenhausen

(2009, Special foundation technology, materials, equipment)
---
Профессиональные и другие навыки
Навыки работы с компьютером
Advanced PC user: MS Office 2000, MS Power Point, MS Project, Excel, Outlook Express, etc.
---
Знание языков
Украинский — свободно
Русский — свободно
Английский — выше среднего
---
Дополнительная информация
•High professional team leader and team-worker, active and goal-oriented, with experience in new business start up, participation in committees, driving negotiation processes, presentations to headquarters senior staff;
•Strong background in Business Development, Operations, Planning, Staff development, Budgeting and P&L Management.
•Strong technical knowledge in engineering infrastructure, building construction etc.;
•Ambitious, self-motivated, aiming at continuous development of professional and managerial skills.
•MBA in management, capable of managing high productive work environment.
•Highly experienced in managing Ukrainian operations for international company.
---
Сохранить в отклики
---
Похожие резюме
---