Сайт поиска работы №1 в Украине
Резюме от 12 января 2019 PRO
Isayev
Rashid
NOC Team Lead
, 50 000 грн
Полная занятость.
Возраст:

30 лет

Город:

Одесса

Готов переехать в:

Харьков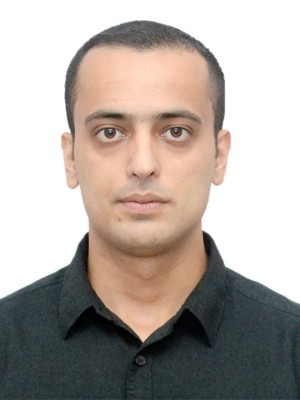 ---
Контактная информация
Соискатель указал телефон, адрес и эл. почту.
Получить контакты этого резюме можно на странице https://www.work.ua/resumes/4745399/
---
Опыт работы
Network Operations Center Team Lead
с 05.2018 по наст. время (8 месяцев)
Nexteum, Одесса (E-commerce project)
Oversee the day-to-day management of the NOC.

Define and develop operating procedures for a 24×7 NOC.

Supervise and coordinate the activities of the NOC team during shifts, in order to deliver outstanding quality and service to our customers in compliance with SLA requirements.

Monitor and support the company's production systems and applications.

Assist in coordinating operations and engineering teams in order to identify errors and anomalies.

Identify and verify service impact to customers, and dispatch subject matter experts in support of problem resolution.

Communicate with internal and customer-facing teams in support of status updates regarding open issues, and implement actions in support of root cause analysis and problem remediation.
OSS Planning and Architecture Engineer
с 11.2016 по 05.2018 (1 год 6 месяцев)
Azerconnect LLC, BAKU (Telecommunication)
Analyze all customer requirements and prepare effective solutions.
Gather knowledge of customer requirements and integrate all telecom components.
Develop test strategies and procedures for all OSS work and provide support to fault analysis on programs.
Perform troubleshoot on processes and resolve issues in network and develop all associate manuals and data designs.
Monitor live networks and provide upgrades to processes and integrate all third party products into network.
Gather knowledge for customer requirements and develop tools and scripts and prepare technical proposals for all clients.
Ensure 24×7 support to technical team and ensure efficient delivery of all projects.
Network monitoring and HelpDesk&TroubleTicket Engineer
с 08.2013 по 11.2017 (4 года 3 месяца)
Bakcell LLC, Baku (Telecommunication)
All Bakcell network monitoring (CS, PS, RAN, IPBB, Infrastructure, All devices and traffics)
Collecting information and controlling all CORE traffics and devices, checking Planned works activities
Helpdesk for IT user problems and IT alarms monitoring
Troubleshooting for subscribers, problems with devices, IN (NGBSS) controlling part, network coverage problems detecting and more.
Service Center Agent
с 08.2010 по 08.2013 (3 года)
Bakcell . LLC, BAKU (Telecommunication)
Customer serving
Explaining current services and campaign Quick respond to customer problem Preparing daily statistics
Preparing daily register
Working with corporate customers
Increasing of sales
Communicate with different departments for solving problems, Tracking problems status and etc.
Also has more than one year experience as Service Center Supervisor Improvement of speed and quality of services
Checking of Daily documents and prepare it for Scan group
Daily checking and preparing of Cash and Sales reports.
Preparing of time sheets.
Daily checking and prepairing of service reports and Q-Matic Personal responsibility for all processes in SC in during absence of Management of SC
---
Образование
Simon Kuznets Kharkiv National University of Economics
Computer science and information technology, Харьков
Высшее, с 09.2014 по 05.2019 (4 года 8 месяцев)
---
Дополнительное образование
Bauman Moscow State Technical University Certificate #K12103-2015,

(1 month)

WORDIKA / General English / C2 /1907/734

(2018, 12 month)

WORDIKA / Business English / 19-78486

(2018, 1 month)
---
Профессиональные и другие навыки
Навыки работы с компьютером


PHP 5+,7+, SWIFT 4.0, HTML 5, CSS 3, JavaScript, JQuery, GIT, MySQL / OCI, PHPStorm, Bootstrap 4, CodeIgniter PHP Framework, Apache, nginx, OOP, MVC, * nix based OS, JIRA, TrackStudio

Documentation of processes

(8 лет опыта)




Свободно, использую в настоящее время.

Processes automatization

(8 лет опыта)




Свободно, использую в настоящее время.

Telecommunication background

(8 лет опыта)




Продвинутый, 1 год назад.
---
Знание языков
Английский — свободно
Русский — свободно
Украинский — средний
Азербайджанский — свободно
Турецкий — продвинутый
---
Дополнительная информация
PROJECTS

Developer Space - Tool that makes developer space creation process available in one click. But in background, it setups new VM with fully works web server and copy of site


HLR Tool Migration - Migration created an opportunity to also make way for an optimization of existing features as well as adding
new ones. Major design overhaul was done to visually separate new version from the previous one. Tool became the main application
of customer service agents and it aids them in solving issues of hundreds of subscribers every day.

SMS Notification - Tool for RAN Network Element (NE) monitoring was developed to improve reaction time of Network Monitoring
unit. Tool monitors in real time all network elements and notifies responsible people if a particular element has changed its state.
Tool features flexible set of options to define when to notify, what events to consider and who to recieve the notification.

Site Visit - Main goal of creating tool was full fraud control of fuel usage. So, this app make it possible with one main DB and single
entry. Monitoring unit can easly control fuel usage and entry to restricted area

Pandora - Business Support engine with full user access control. Based on Codeigniter PHP framework connects huge projects in one place with LDAP and DB authentication. After integration an engine it becames very easy to navigate on workflow even for new employees.
---
Сохранить в отклики
---
Похожие резюме
---