Сайт поиска работы №1 в Украине
Резюме от 31 октября 2018
Литвинець Михайло
Михайлович
Project director
Полная занятость.
Возраст:

47 лет

Город:

Киев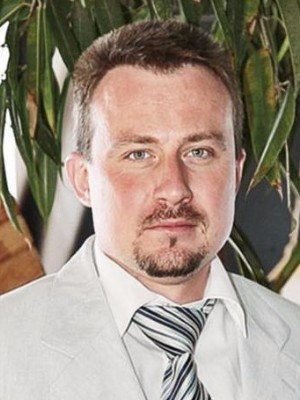 ---
Контактная информация
Соискатель указал телефон, адрес и эл. почту.
Получить контакты этого резюме можно на странице https://www.work.ua/resumes/4983108/
---
Опыт работы
Project Director.
с 08.2010 по наст. время (8 лет 5 месяцев)
Imedia Ltd. All4Food.ua, Киев (Publishing house (Magazine and printing: "Burlesk", "Ideal home", "Wellness", "Kushat' podano"). Marketing and PR, all4food.ua - food internet portal)
Established site all4food.ua
General Director
с 02.2007 по 06.2010 (3 года 4 месяца)
Isuzu Automobile Company, Ukraine, Киев (Retail and wholesale of trucks, spare parts, service and warranty support.)
•Company management (direct staff 30 persons).
•project Start Up;
•to create optimize staff;
•to create well balance Dealers network (27 Dealers, 15 Service Stations, 10 body builders);
•to create financial reporting system, budgeting, business plan;
•to make business profitable within 1st year of activity;
•to reach reasonable level of assets turnover;
•to ensure company leading position in light truck segment of market (2-3 place).
•crisis management. Full repayment of account payables, collecting doubtful account receivables, reduction of operation expenses, to keep reasonable level of operating account receivables.
Shareholder adviser, financial and operation development of the Holding
с 08.2000 по 01.2007 (6 лет 5 месяцев)
Bogdan Corporation, Киев (Machine building, retail and wholesale of passenger cars, commercial vehicles, related activity.)
Create company's' financial structure, business financing, IT accounting & manager control & report system.
Established internal IT department for implementation of the software. Development and implementation of software for operating and financial management and accounting as well.

Non-resident credit line for VAZ brand vehicles in amount of USD 12 million is established.

Developed and established following tasks: business financing of Subaru, Isuzu, KIA, Hyundai brand vehicles (local L/C in hard currency in amount of USD 12 million, commodity credit in amount of USD 10 million), insurance of risks, marine and in-land logistics.

Issued L/C for Hyundai business in amount of USD 60 million.

Successful accomplishing of IPO «Lutsk automobile factory».
Company Representative in South Korea.
с 09.1998 по 07.2000 (1 год 10 месяцев)
Ukrprominvest Holding, Seoul, South Korea (Retail and wholesale of passenger cars, commercial vehicles, related activity.)
•Negotiation and contracting with local car and spare parts traders.
•Supply of cars and spare parts from local market to Ukraine;
To establish relations with KIA and Hyundai car producers and to obtain sole distributors rights for the territory of Ukraine.
•sole rights for the territory of Ukraine for Hyundai and KIA vehicles were obtained.
••supply of spare parts from local marker for Korean brand vehicles is established.
Manager of Representative office in Kiev
с 09.1995 по 09.1998 (3 года)
NISSHO IWAI CORPORATION, Japan, Киев (Japanese trading company)
•Carry out routine business, communication with customers;
•Support and collection of information for staff in Headquarter in Japan;
•Tracking of business requests submitted from Headquarter;
Searching of new possibilities of business activities.
•increased volume of export of artificial diamonds to Japan;
••established business of import of Subaru passenger cars and Isuzu truck to Ukraine.
Administrator of office-hotel premises (direct staff 5 persons).
с 09.1993 по 07.1995 (1 год 10 месяцев)
MACULAN INTERNATIONAL HOLDING, Austria, Киев (Construction, upkeep of apartments and office-hotel premises.)
•Response and reply for requests and calls of tenants;
•coordination and control of job fulfilled by maintenance staff;
•personal solving of problems related to the tenants;
To carry out internal reporting for Shareholders.
•acceptable level of maintaining of building and service for customer is established.
---
Образование
Institute of postgraduate education of Kiev national university under name of Taras Shevchenko,
Specialty "finance", economist., Киев
Высшее, с 03.2005 по 06.2007 (2 года 3 месяца)
Kiev national university under name of Taras Shevchenko,
Institute of journalism, specialty "journalist", journalist, Киев
Высшее, с 09.1991 по 06.1995 (3 года 9 месяцев)
Kiev national university under name of Taras Shevchenko
Cybernetics department, specialty "applying mathematics", mathematician, teacher., Киев
Высшее, с 09.1988 по 06.1993 (4 года 9 месяцев)
---
Дополнительное образование
Ukrainian Institute of stock market development Kiev national economics university, specialist on asset management. Qualifying c

(2006, month)

Postgraduate course of Institute of Cybernetics, qualifying examinations.

(01.09.1993 - 01.06.1995)
---
Профессиональные и другие навыки
Навыки работы с компьютером
Advanced
---
Знание языков
Украинский — свободно
Английский — продвинутый
Французский — средний
Немецкий — начинающий
---
Дополнительная информация
Business trip:
Yes, subject to Agreement.

Overtime:
Yes, subject to Agreement.

Strong points:
Task-oriented, active, persistent, determined, ready to take personal initiative and responsibility, able to constant development and education, firm in making and fulfillment of unpopular decisions, able to get reasonable proposition of staff. Ready to take reasonable and well-considered risk. Inclined to analytics, ready to innovation and unconventional actions, initiator of ideas. Sociable, honest, democratic, disciplined.

Weak points:
Sometimes over pedantic and exacting, before making decision need enough time.

Interests:
Eastern martial art, swimming, bicycle, traveling, classic dance, classic music, chess, painting.

The reasons why I'm not accepting proposed position:
Offered position is ineligible to the goal of CV.

The list of companies you are rejected to work:
Consider different proposition.

Smoking:
No smoking.
---
Сохранить в отклики
---
Похожие резюме
---