Сайт пошуку роботи №1 в Україні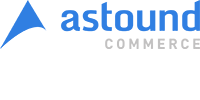 Вакансія від 24 травня 2018
Event Coordinator
Компанія:

Astound Commerce

VIP


IT;

250–1000 співробітників

Місто:

Київ

Вид зайнятості:

повна зайнятість

Вимоги:

досвід роботи від 1 року, вища освіта
Опис вакансії
Who we are and what we do:
Astound Commerce, the world's largest privately held digital commerce agency, combines strategy, technology, creativity, insight and a proven methodology to deliver exceptional digital shopping experiences. Through a forward-thinking, results-driven approach, Astound Commerce serves leading global brands such as adidas, L'Oréal, Under Armour, Jimmy Choo, Lacoste and Versace. Founded in San Francisco in 2000, the passionate team of nearly 700 dedicated, diverse industry and technology experts has decades of ecommerce experience and more than 400 implementations under their belt to address the complex challenges, advancing technologies and unique needs of global markets. To learn more, visit astoundcommerce.com.
Brief description of the open position:
Are you ready to work and party hard with Astound Commerce? We are looking for a young and promising candidate to assist in all corporate events.
Event Coordinator must be able to complete a wide range of activities requiring clear communication, excellent organisational skills and attention to details.
You will:
Organize and assist in preparation of corporate events within time and budget frames;
Manage all event details such as decor, catering, entertainment, logistics, promotional materials etc.;
Assist in budgeting process;
Conduct market research and prepare analysis;
Cooperate closely with vendors and other third parties;
Collaborate with internal teams to achieve timely and proper results;
Maintain corporate systems and documentation, prepare financial reports;
Conduct post-event evaluations and prepare further plan of improvements.
You have:
Excellent planning and organizational skills;
Result-orientation, initiative, proactivity;
Strong teamwork and network abilities;
Creative and analytical thinking;
Strong communication skills;
Attention to details;
Intermediate level of English;
Solid MS Office knowledge;
Experience on similar position will be a plus.
We offer
Knowledgebase of #1 global ecommerce delivery in Ukraine;
Trainings and certifications;
Coaching and reviews to support your career development;
Internal/external engineering and business training and conferences and time for self-education;
Extensive technical library with option to order books and English classes;
A network-style culture with geographically distributed teams, easy communications and access to clients;
Work-life balance approach and healthy lifestyle programs.
Схожі вакансії