Сайт пошуку роботи №1 в Україні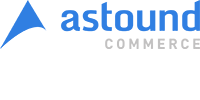 Вакансія від 16 липня 2018
Receptionist
Компанія:

Astound Commerce

VIP


IT;

250–1000 співробітників

Місто:

Київ

Вид зайнятості:

повна зайнятість

Вимоги:

досвід роботи від 1 року, вища освіта
Опис вакансії
Who we are and what we do:
Astound Commerce is a global ecommerce agency headquartered in the US. With over 600 professionals in 7 countries, we are one of the world's largest teams of ecommerce experts. Top brands like Adidas, Puma, Versace, Jimmy Choo, Tommy Hilfiger, Hugo Boss and Crocs are among our clients. Company centers in Eastern Europe are focused on the development of ecommerce solutions on Salesforce Commerce Cloud (Demandware), Hybris, IBM WebSphere Commerce, Intershop, Kibo, Magento, NetSuite.
Brief description of the open position:
As the person who makes initial contact with the client or visitor, we consider Receptionist an ambassador for our Company. Acting as the first point of contact, Receptionist also offers administrative support to the Office and the Company. She/he focuses on dealing with the specific needs of company employees, visitors, and clients. Receptionist shall assume some security access control functions for the Company by verifying employee identification, issuing visitor passes, and observing and reporting any unusual or suspicious persons or activities.
You will:
Welcome/Receive visitors and guests during official visits, and direct/usher them appropriately;
Issue security passes and maintain visitor records;
Help newcomers on the first day and act as a point of contact for internal emergency requests;
Receive and file incoming letters, documents and ensure on time delivery to the addressee. Send outgoing correspondence;
Order and coordinate courier deliveries;
Act as an effective telephone operator answering or referring inquiries efficiently;
Assist in the planning and preparation of meetings, conferences and conference calls, interviews etc.;
Arrange printing, scaning, copying, faxing and order business cards;
Maintain and update office plans and layouts including personnel relocation within the office.
You have:
Communication skills;
Computer skills;
Punctuality;
Self-organization skills;
Attention to details;
Telephone etiquette;
English level — Upper-Intermediate.
We offer:
Knowledgebase of the world's largest ecommerce delivery team;
Trainings and certifications;
A constant inflow of ecommerce projects with global outreach;
Well set SDLC process with use of Agile, Scrum, Waterfall depending on a project;
Coaching and reviews to support your career development;
Internal/external engineering and business training and conferences and time for self-education;
Extensive technical library with option to order books and English classes;
A network-style culture with geographically distributed teams, easy communications and access to clients;
Possible international on-site visits;
Work-life balance approach and healthy lifestyle programs.
Схожі вакансії